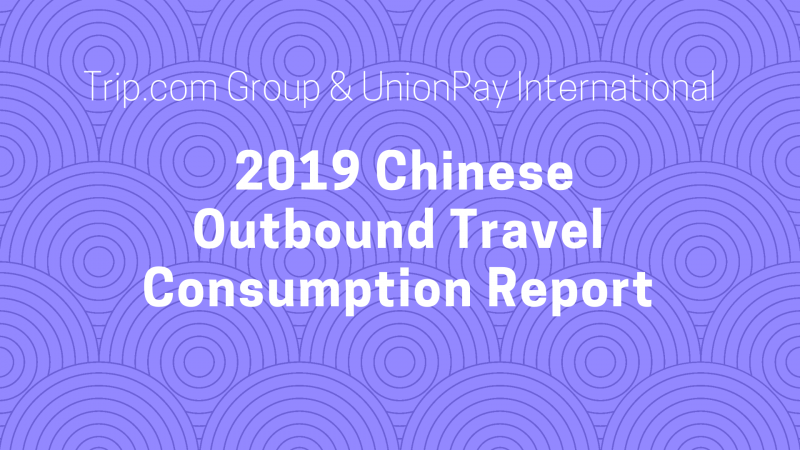 The Trip.com Group (Ctrip's new name) and UnionPay International released a report at the end of November, based on Chinese outbound tourism bookings and spending in the first half of 2019. According to the report, Chinese outbound travelers spent US$127.5 billion in the first six months of the year.
Dragon Trail has translated the report into English. Click here to read the original report (in Chinese) from UnionPay International.
"Breaking the Cycle"
China's outbound travel market's source markets are diversifying, with more geographical dispersal than before. In the first half of 2019, female travelers accounted for 55% of overseas spending, but male travelers spent 15% more per capita. Travelers born in the 1980s accounted for the largest volume of spending, but travelers aged 60 and over made the biggest purchases.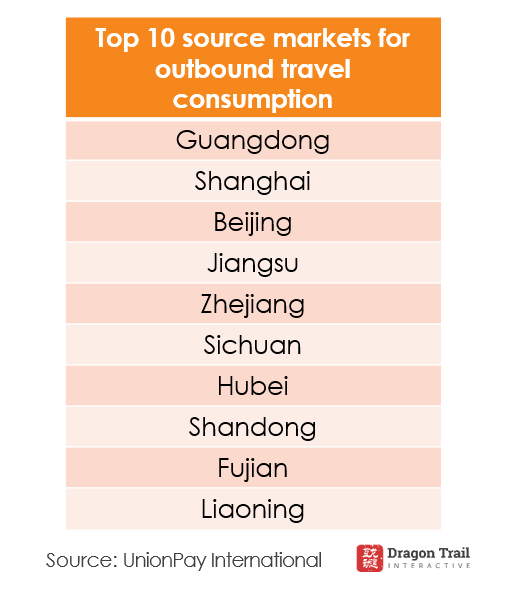 Top Shopping Destinations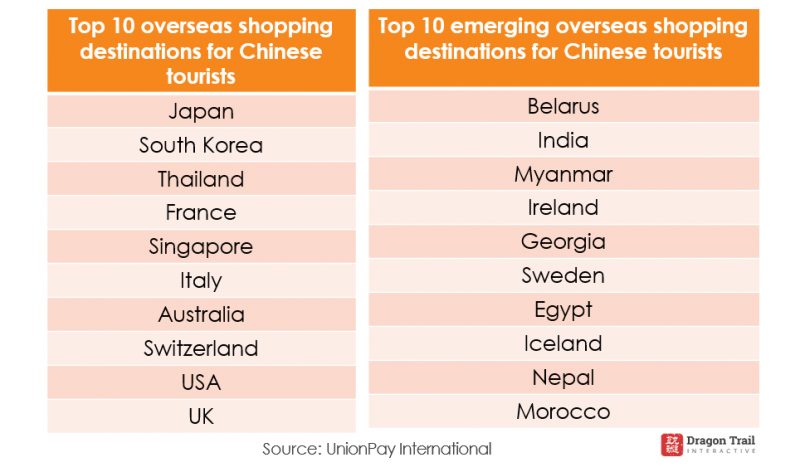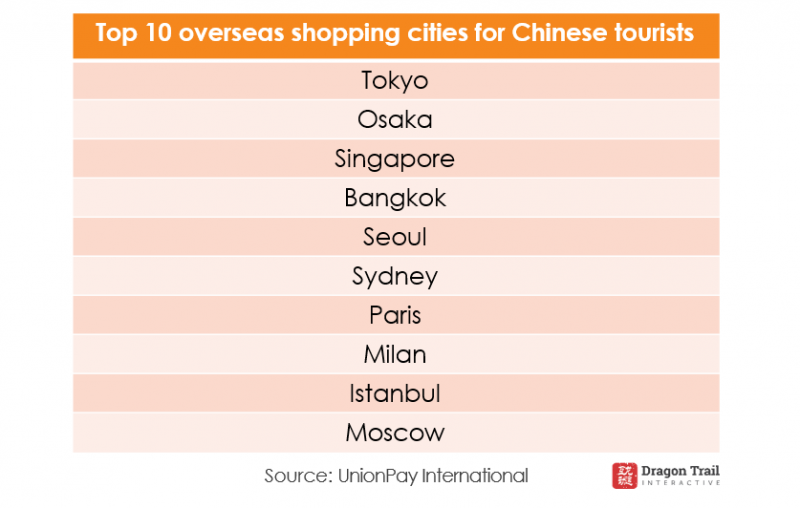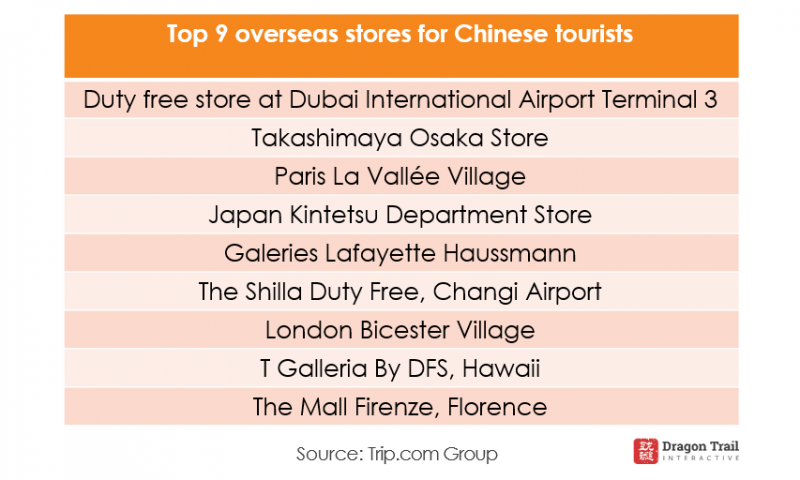 Overseas Dining
In 2019, food and beverage consumption in Europe, the South Pacific, and the Middle East, among other areas, increased by an average of 50-70%.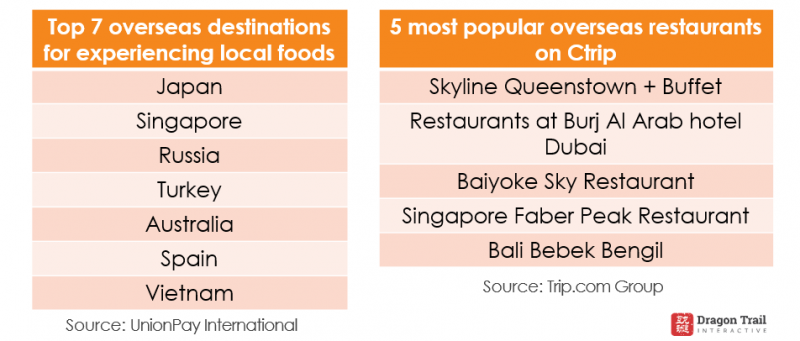 Activities and Attractions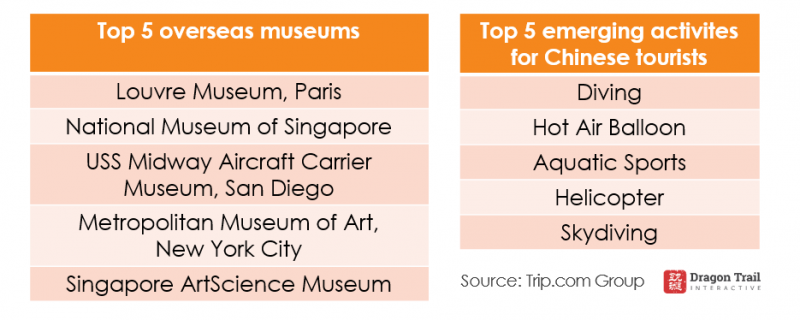 Transportation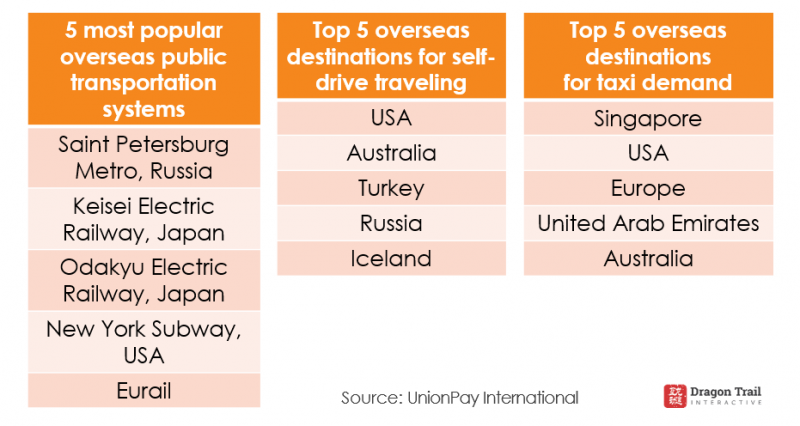 For contrasting report findings on the top overseas destinations for self-drive traveling, please see our article on Chinese self-driving tourism.
Accommodation
The proportion of outbound traveler expenditures spent on hotels is increasing, alongside higher consumer expectations for accommodation. 80% of Chinese outbound tourists choose high-end accommodation, according to the report.