Do Chinese guests really need Chinese-style breakfast provided at hotels? Are Chinese tourists averse to cheese? Is food an important part of the travel experience, or an afterthought? In this article, we'll take a look at some of the most common assumptions and advice about Chinese outbound tourists' eating preferences and see if they still ring true.
It's important to understand, however, that the Chinese tourism market is huge and varied – it's never a good idea to make sweeping generalizations about Chinese travelers from different generations, cities and regions, and with different levels of travel experience – and these factors will likely have a big impact on how well the following statements hold up. For an overview of the factors that can influence Chinese tourists' food preferences, as well as interviews with Chinese travelers about their eating habits abroad, see our China Outbound Travel Pulse video on food.
1. Food is an important part of the Chinese travel experience – TRUE
In the early days of Chinese outbound tourism, site-seeing and shopping were prioritized over things like accommodation and dining, but this has changed dramatically. Chinese travel website Mafengwo's 2017 Global Independent Traveler Report revealed that while spending on shopping had dropped by 37%, spending on food rose 14% year on year. As reported to Dragon Trail by numerous sources in the travel industry, from Europe to South America, Chinese diners are actually quite adventurous – one tour operator we interviewed even listed "tasting guinea pigs" alongside exploring the Amazon as a popular activity for Chinese visiting Peru!
2. You need to provide Chinese-style breakfast to Chinese guests – FALSE
In the past, hotels were advised to provide Chinese-style breakfast to Chinese guests, including things like noodles and soy milk. This might still be appreciated by some travelers, especially older ones, but even group tours to Europe are generally eating Western-style breakfasts now, and Western breakfasts were specifically mentioned by several Chinese travelers we interviewed as one of their favorite foreign foods. Silvia Certani from B&B Hotels, a chain with over 300 properties across Europe, also observed that Western-style breakfasts are not an issue for the cosmopolitan young Chinese travelers with whom the brand is most popular.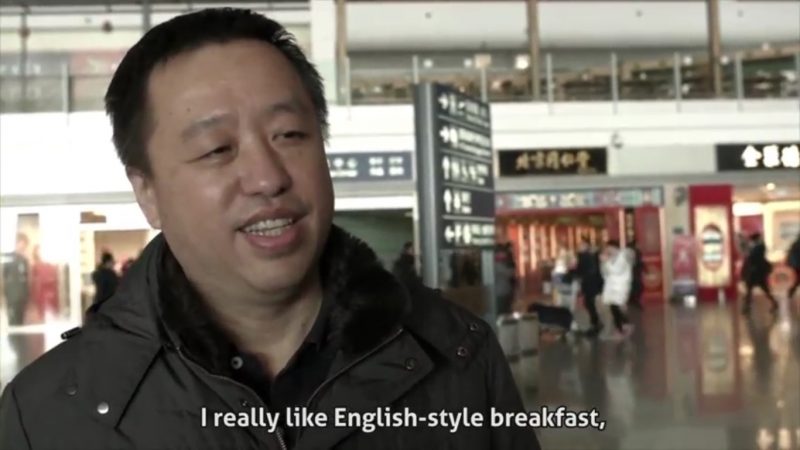 3. Language barriers affect dining preferences – TRUE
Group travelers are less likely to speak the local language of the country they are visiting, and this is one of the reasons they are more comfortable eating Chinese food. But even FITs who are adventurous eaters might have difficulty understanding a foreign language menu, especially with unfamiliar ingredients or dish names. Among Chinese travel agents who had visited or arranged for clients to visit Peru, their number one suggestion for the tourism industry was to provide Chinese-language – or at least English-language – menus, or menus with photos of the dishes.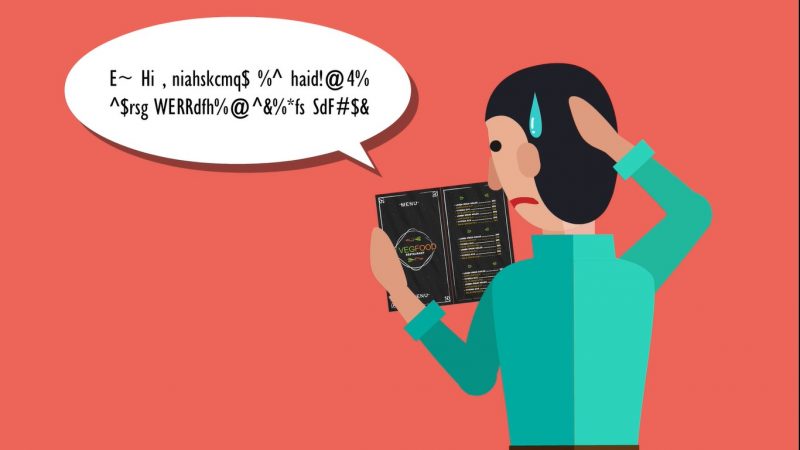 4. Chinese tourists will only want to eat Chinese food – FALSE
Some Chinese tourists, especially older people who are traveling abroad for the first time, will be more comfortable eating Chinese food for the majority of their meals. However, trying local cuisines is a huge part of the travel experience, and in a recent survey by Chinese OTA Ctrip, 92% of respondents said they wanted to try local dishes when traveling. In the Hurun Report's 2016 report on HNWI Chinese millennials, 47% cited food as one of their reasons for visiting Japan. Based on interviews with Chinese tourists, as well as tourism marketing professionals and tour operators in Europe, it seems that Chinese tourists' unwillingness to try foreign foods has been grossly exaggerated. Young people especially will likely have grown up exposed to non-Chinese foods, but even older travelers are often more open-minded diners than they're given credit for.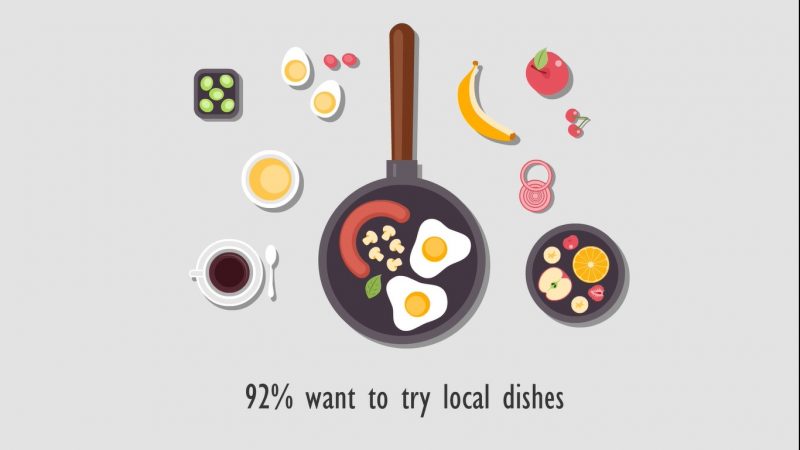 5. Chinese tourists don't actually want to eat Chinese food at all – FALSE
It's true that trying local cuisine is now a major part of the travel experience for Chinese tourists, but even young, Westernized, experienced travelers will start to crave their own cuisine after a few days. With tour groups, it's a safe bet to guarantee one Chinese meal a day. FITs might be more comfortable with local cuisine, but will probably seek out Asian if not Chinese food after two or more days of eating Western food.
6. Food is a good theme for destination marketing to Chinese tourists – TRUE
Dragon Trail's WeChat rankings for the travel industry have revealed that food is a winning theme for travel destinations' official accounts when it comes to getting high page views. In Q1 of 2018, food-centered posts helped the Japanese National Tourism Board to get the no. 1 ranking among national tourism boards. Other leading accounts, Air Asia, New Zealand and Thailand, got high view rates for posts about local cuisine and restaurants as well. Dining recommendations are a regular theme for Hong Kong, which almost always tops the rankings chart for DMOs. In 2017, Destination Canada and the Los Angeles Tourism & Convention Board also published popular posts on local specialties and Chinese restaurants, respectively.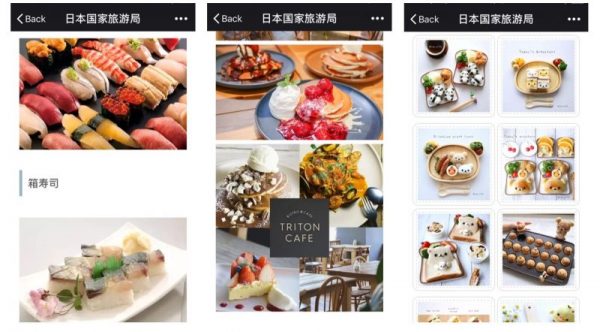 The Japanese National Tourism Board's food-themed articles are particularly popular on WeChat
7. Western and Chinese cuisines are totally different – FALSE
Some of the European dishes that are most well received by Chinese tourists actually bear similarities to Chinese dishes, and finding areas of overlap might be the safest way to introduce Chinese tourists to a new cuisine. When we asked Zermatt-based Matterhorn Diamonds ski school director Rowena Phillips about which Swiss dishes are most popular with Chinese clients, she cited pasta dishes with tomato sauce, and rosti, a traditional Swiss dish of pan-fried, grated potato. "We make sure we're suggesting things they can recognize," she added. Rosti may be typically Swiss, but it looks identical to shredded potato pancakes eaten throughout China. Pasta, which translates directly as "Italian noodles" in Chinese, also has some connection to Chinese food – it's commonly believed in China that Marco Polo introduced pasta to Italy when he returned from his journeys, bringing Chinese noodles with him. Even cheese fondue, which seems as un-Chinese as you could get, is relatable to Chinese diners in that it is called "cheese hot pot" in Mandarin, and the action of dipping items into a shared pot of hot liquid is the same as a Chinese hot pot. Dishes with rice – from risotto to biryani – can also feel more familiar to Chinese diners than something like sandwiches would.
8. Chinese people don't eat dairy – FALSE
"When I first engaged with the market, I was told Chinese don't like cheese, don't eat dairy, prefer eating Chinese food and lots of other stereotypes [and] generalizations. From my experience, there is a willingness to try other things. For instance, our bestselling dish is beef and Guinness stew, and Chinese visitors love this along with lashings of Irish butter on Guinness bread," says Fiona Herald, Business Development Manager for Guinness Storehouse in Dublin, which received 47,000 Chinese visitors in 2017. While many older Chinese, as well as those from lower-tier cities, might be unfamiliar with cheese, and China does have a higher proportion of lactose intolerance than in European populations, others have grown up eating pizza, drinking lattes and indulging in ice cream. Moreover, the past several years have seen a yogurt craze in China. It's worth checking with your guests about their dairy preferences, but don't assume they'll be disgusted by fondue or insist on soy milk.
9. Chinese people don't tip – TRUE
Unless your guests have lived abroad in the West or are very experienced travelers, assume that they might be unfamiliar with Western tipping practices. In China, hotel restaurants may add a 15% service charge automatically, but there is no cultural expectation to tip, even for exceptional service. If this is an issue, you might want to include a note explaining the tipping standards in your country, as Boston's Union Oyster House does in a number of foreign languages, including Chinese. You could also automatically add a surcharge to bills – though we would strongly advise against adding a surcharge just for Chinese guests, as this could easily cause a PR disaster.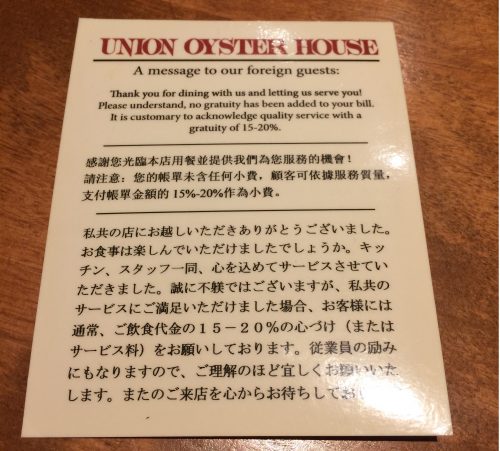 Informational card on US tipping customs at Boston's Union Oyster House