As the Chinese tourism market matures, we are seeing a move away from first-time travelers who only want to shop and visit the main attractions, to the desire for deeper, more cultural experiences. Unsurprisingly, Chinese museum-goers are increasing all around the world. The Museum of Modern Art (MoMA) in New York, the San Francisco Museum of Modern Art (SFMOMA), The Thyssen-Bornemisza Museum in Madrid, and the Rijksmuseum in Amsterdam have all noted a rise in Chinese visitor numbers, especially in the last two years.
From social media, to Mandarin audio guides, to Chinese dishes at the museum café, we take a look at what these museums are doing to attract and accommodate Chinese travelers, with suggestions for museums or other cultural destinations that are just getting started.
Before the visit
Especially in a major city for tourism like New York or Amsterdam, which boast over 100 museums each, it's important to reach potential Chinese visitors before they've left home – Chinese tourists tend to be time poor, and will need to prioritize their travels around the activities they believe will be most valuable.
Digital marketing
MoMA, which is listed as New York's second most popular in-destination activity in 2016 by leading Chinese travel website Mafengwo, has popular accounts on both WeChat and Weibo. They surpassed 20,000 Weibo followers by the end of 2017. "Videos showing behind-the-scenes content and in-depth posts featuring our collection tend to perform well. We regularly post interactive content and create special campaigns to celebrate Golden Week and Chinese New Year," explains Carly McCloskey, the Assistant Director for Tourism Sales and Marketing in charge of the museum's Chinese outreach.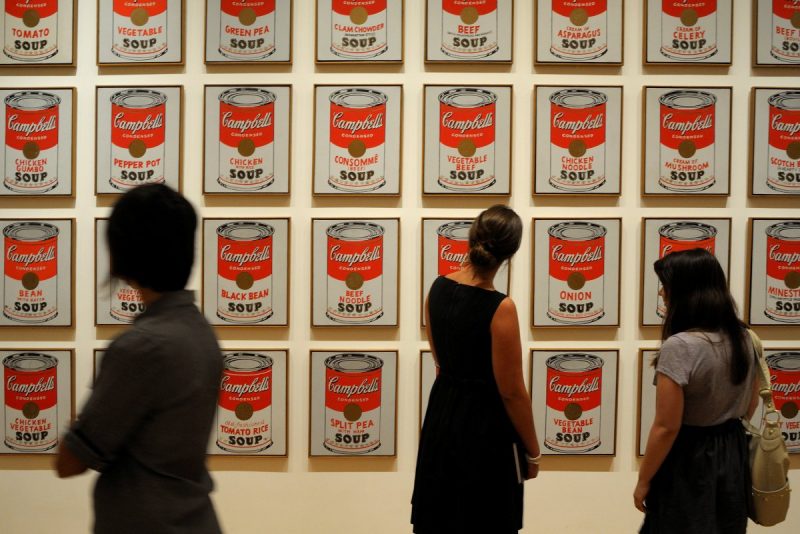 (Photo: MoMA)
The Thyssen-Bornemisza Museum also runs a WeChat account, with the help of Chinese marketing agency Dragon Trail and coordinated by an in-house marketing manager (see below for our Q&A interview with the Thyssen Museum). Additionally, the Madrid art museum also has a Chinese-registered, Chinese-language, .cn website.
The Rijksmuseum had a Chinese employee help them to set up WeChat and Weibo accounts, though Sales Manager Helene Bothof admits they are not as active on these platforms now. Instead, the museum offers a Chinese-language website, and a free app available in 10 languages – including Chinese – with practical information about ticketing and opening hours, as well as background about the collection, to help visitors to plan their trip to the Rijksmuseum. They can then continue to use the same app, which includes an audio tour, once they arrive.
SFMOMA has only recently reopened after a 3-year renovation, so they are still working to get China-ready, but will soon launch Chinese translated webpages with general museum information for visitors, as well as for the museum's Chinese tour operator partners to send to their clients.
Traditional marketing
In addition to digital B2C communications, museums can also leverage more traditional and B2B channels. MoMA in New York has good relationships with the Chinese press and also works with tour operators in the US who help coordinate visits by Chinese guests. The Rijksmuseum works together with the Dutch tourism board as part of a more comprehensive strategy of promoting the country and its attractions in China, and they also partake in sales calls with the Chinese travel trade.
During the visit
Digital tools
Free audio guides are a must for museums to successfully welcome Chinese visitors, and these are offered by MoMA, the Rijksmuseum and the Thyssen museum. Like the Rijksmuseum, SFMOMA also has an app that comes in a range of languages, including Mandarin – but it's only for iOS users (although the percentage is likely to be higher for Chinese who would travel abroad, iOS users in China make up only 20-25% of total smartphone users).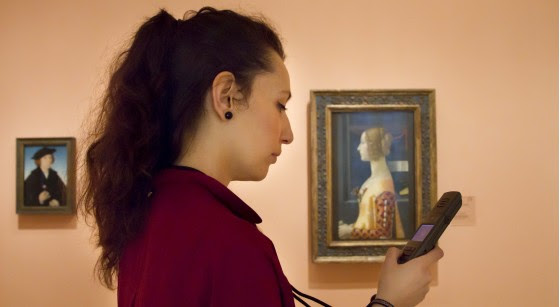 (Photo: Thyssen-Bornemisza Museum)
MoMA also offers free Wi-Fi to help Chinese visitors navigate the museum. Their free museum map includes a QR code that can be scanned to access all of the museum's Mandarin-language content on WeChat. Moreover, free Wi-Fi even on its own is a very desirable for Chinese travelers, especially millennial FITs, and encourages visitors to share their experience at the museum online.
Physical amenities
While the need for paper maps and information is being replaced by apps around the world, MoMA, SFMOMA, and the Thyssen Museum still provide floor plans Chinese. MoMA offers both traditional and simplified characters to accommodate visitors from Hong Kong and Taiwan, as well as Mainland China. The Thyssen Museum also offers a brief printed guide to the collection's masterpieces, and general information about the museum in Mandarin. As part of their China-readiness plans, SFMOMA intends to install Chinese-language signage around the museum – this will then be followed by intensified marketing efforts, explains Manager of Tourism and Sales, Lesley Makishima.
All of the museums we spoke to also have Mandarin-speaking guides available for private tours, or, in the case of SFMOMA, aim to do this in the future. However, the experience of the Rijksmuseum has been that most Chinese groups bring their own guide, so having a Chinese-speaking guide isn't strictly necessary. The Thyssen Museum works with several Chinese-speaking guides on a freelance basis, so they can provide them for private, pre-arranged tours.
Apart from making the museums' collections of art easier to access and understand for a Chinese audience, museums must also consider their other amenities. The Thyssen Museum, for example, serves some Chinese dishes at the museum café, and also provides menus in Chinese. The Museum of Modern Art in New York sells a number of Chinese-language publications in its bookstore, including the MoMA Highlights book, and their shops all accept China UnionPay cards.
But is any of this necessary?
The Vatican Museums are not China-ready in the least, with no Chinese language signs, materials, social media, audio guides or guided tours. Yet they were named the 3rd most popular overseas cultural destination for Chinese tourists in 2016.
We would advise, however, that museums still need to get China-ready. This is especially important for those that do not have a world-famous name like the Vatican does.
"Some museums such as MoMA and the Met, you don't really need to research them. They are well known everywhere, even in China, so you have a good sense of what they have to offer," explains a Chinese NYU graduate student and museum enthusiast named Alex, from Wuhan. "But when you are here you can find out so many other museums like the Frick Collection, the Whitney Museum and you can check them out on the internet. I use both Chinese and English platforms, and I normally start from Baidu and Google."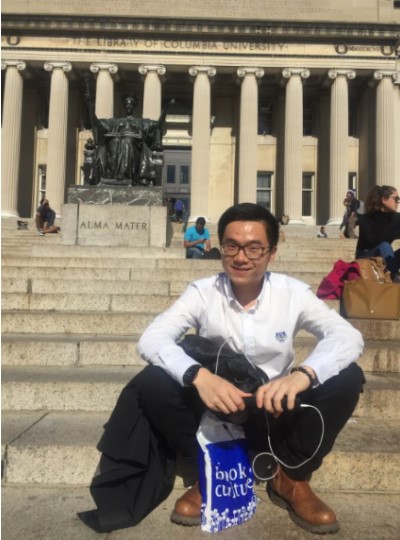 As interest in museums continues to grow, Chinese tourists may want to discover more niche collections, and having good digital resources will facilitate that. But when even those big museums, like MoMA, are doing so much to cater to Chinese visitors, it's going to get harder for any museum to stand out, even with a famous name. Moreover, a museum should want to help their visitor get the most out of their experience in order to generate positive word of mouth.
Creating new collateral and resources for a Chinese audience can be daunting, especially for a small museum, but there are ways to make the process easier. Providing audio guides rather than guided tours in Mandarin is one effective way to save resources – for museums that want to offer guided tours, starting with freelance guides like the Thyssen Museum does is less risky. Providing a digital museum guide is something that might be preferable for Chinese tourists – and allow them to plan their visit before arriving – and saves the work of translating all signage and exhibition information around the museum. Hiring a local Chinese student to help with translation and establishing social media accounts is also a good starting point for museums that are only just beginning their China marketing.
Part of Madrid's "Golden Triangle of Art" Thyssen-Bornemisza Museum specializes in European and North American fine arts. We spoke to Elena Benarroch Vila, Director of Promotion and Marketing for the Museum about their Chinese visitors and outreach efforts.
Why did you decide to target the Chinese market?
Among the emerging markets, the Chinese market is growing exponentially every year. Because of this, the museum made the Chinese market a development priority and launched a marketing plan to attract visitors from China. The Thyssen-Bornemisza Collection perfectly reflects how Western society has lived over the eight centuries, and is very attractive for the Chinese tourist who arrives in Madrid with curiosity to learn about our culture. The Thyssen Museum is a prestigious museum in the West, but we also want to help Chinese visitors get to know this globally celebrated and important collection of fine art.
What proportion of your visitors/international visitors are Chinese?
Out of our total visitor numbers, Chinese visitors are still a very small proportion. They were just 0.5% in 2016, but as of October, 2017, that's already grown to 1.01%. So the numbers have doubled, and we are satisfied with the results.
Have you noticed a change in the numbers or kinds of Chinese visitors at the museum in the past 3 years, specifically since launching your China-friendly initiatives?
We had several requests for the family segment, so we responded to these by creating products and activities specifically for Chinese families. The experience has been very satisfactory so far, so we expect a lot from this segment, and are concentrating on holiday periods like the summer and Chinese New Year.
How would you describe the average Chinese visitor to the Thyssen Museum?
Most of our Chinese visitors are FITs or small groups of young tourists, between 20-50 years of age, with sufficient autonomy to find information about the museum online and to understand and appreciate art. To make it convenient for these visitors to visit the museum independently, the museum provides a Chinese-language audio guide.
How many Chinese/Chinese-speaking staff does the museum employ? We have had a member of staff responsible for the Chinese market for two years. She coordinates our digital marketing plan, including our Chinese website and WeChat, and for liaising with our Chinese partners, such as Dragon Trail Interactive, our China-based marketing agency. We also work with several Chinese guides who can accompany visitors upon request.
Are there particular parts of the museum or pieces of artwork that are the most popular with Chinese visitors?
Yes, we have an extraordinary collection of impressionist works, which Chinese tourists enjoy. For example, works by Monet, Van Gogh, Renoir and Degas. Also, artwork from the 20th century, such as Mondrian, Picasso, Dali or pop art.
Do you offer a Chinese-language audio guide, and/or any other Chinese-language materials such as maps?
Yes, we have a Chinese audio guide, as well as a floor plan, a brief guide to our masterpieces, and all of the general information about the museum is in Chinese. We have a Chinese menu at the cafeteria, as well as Chinese dishes, a Chinese-registered .cn website created just for this market, and an official account on WeChat that is regularly updated with new content.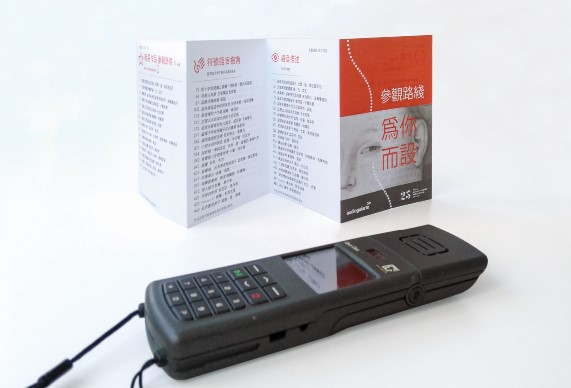 Are Chinese visitors more likely than other visitors to visit and shop in the museum's gift shop?
Yes, Chinese visitors are more likely to go to the gift shop, and they like to buy items that are exclusively sold there. All of our products are inspired by works in our collection, making them unique gifts with the memory of the visit.