There are notable initiatives in China to raise awareness about responsible travel, encouraging Chinese outbound tourists to respect the environment and local communities when they travel overseas. One of these is Qyer.com's Responsible Travel guide.
This is the third of a four-part blog series based on Dragon Trail's report, "Responsible Tourism from China." Please contact us at communications@dragontrail.com to request the full report. Click here to watch our October 2019 webinar on responsible tourism from China.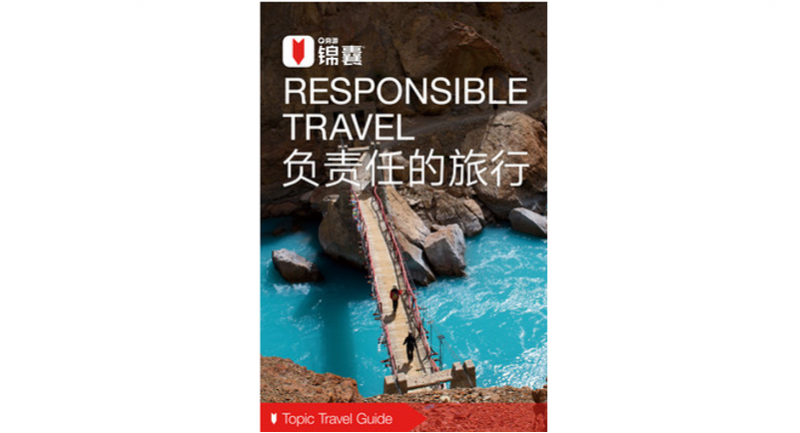 Chinese travel website and app Qyer.com caters to independent travelers, with more than 5 million registered users. Its functionalities include venue listings and reviews, travel diaries created and posted by users, and a Q&A forum. In 2009, Qyer started publishing professionally written, free-to-download guides, called Q Guides. To date, more than 600 guides have been published, around half of which focus on outbound travel. In addition to destination guides, there are also themed guides, including cycling tourism, duty free shopping, and solo female travel.
In 2018, Qyer published a 64-page Responsible Travel guide, which is now available on the Qyer website, app, the Q Guide app, and WeChat mini-program. This guide includes tips on responsible travel generally, with specific area guides. There is a significant amount of cultural information as well as environmentally responsible tourism tips, advice on sustainable transportation (cycling and trains, for example), and volunteer tourism.
To give some examples about cultural advice, in the Responsible Travel guide's section on Europe, it explains the importance of punctuality in Northern Europe, of queuing, of saying thank you, of respecting others' personal space, of respecting facilities reserved for people with disabilities, and how you should not confuse Ireland with the UK, or Scotland with England.
For environmental advice, the guide recommends choosing environmentally responsible operators, with official certification, when doing any wildlife tourism. It also recommends being careful when ordering food to avoid waste, to always responsibly dispose of rubbish, fire safety information for nature tourism, and strongly recommends against buying any fur products.
Qyer also includes area-relevant tips on responsible travel at the very beginning of all Q Guides, focusing mainly on topics of cultural sensitivity.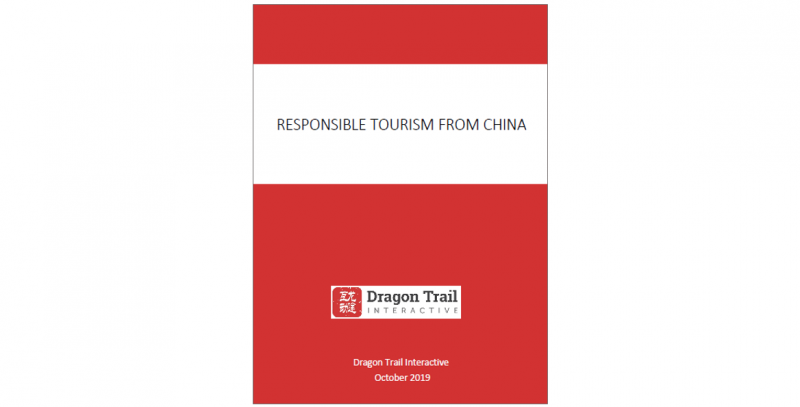 For a free PDF copy of Dragon Trail Interactive's full Responsible Tourism from China 2019 report, please email us at communications@dragontrail.com.