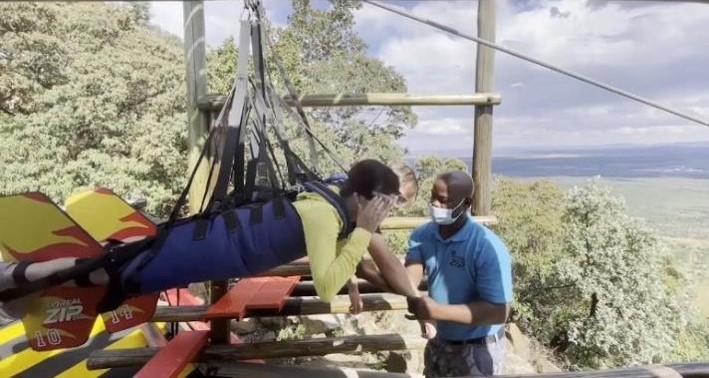 Ready for takeoff at South African Tourism's March 2022 virtual FAM trip for the Chinese market
Familiarization trips, or FAM trips, are one of the best ways to educate the Chinese travel trade, media, and influencers about a destination, by inviting them to visit. Traditional FAM trips are physical visits to a destination, but FAM trips can also be run virtually as a preview to or substitute for in-person travel. In this article, we'll share 16 top tips for organizing and running both traditional and virtual FAM trips for the Chinese market.
These trips are generally organized by NTOs or DMOs, but they can involve a number of local operators and suppliers. Organizers need to work with a local Chinese agency to help select the agents, KOLs, or media who will go on the FAM trip and to coordinate it on the ground – this goes for both traditional and virtual FAMs.
12 tips for running a successful in-person FAM trip:
1) For the travel industry, invite the product manager, or the manager responsible for your geographical region or niche area. Identify and invite the most active and passionate agents for your product, especially in a specialized field.
2) Make the trip very attractive to them; travel agents are busy professionals and may end up sending out lower-ranking employees.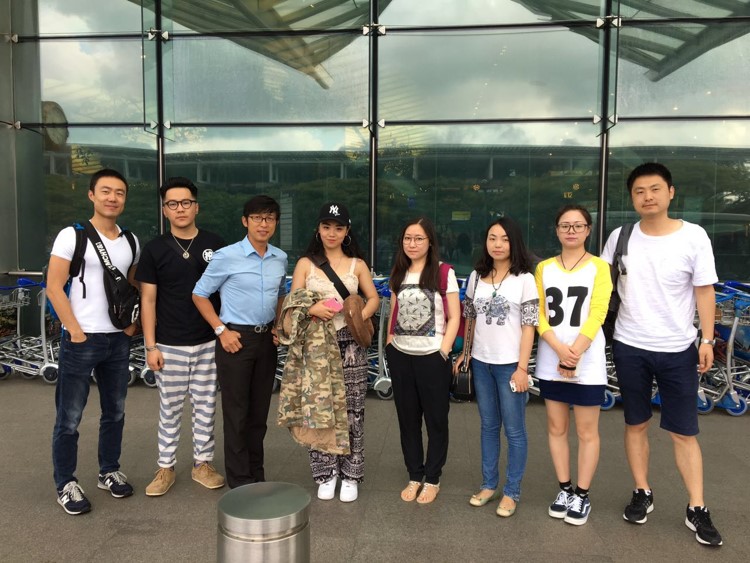 Scoot Airlines media FAM trip to Singapore, organized by Dragon Trail and the Singapore Tourism Board
3) Cover all their costs, including getting to the airport/internal flights.
4) Do not mix agents from Hong Kong, Taiwan, or other Asian countries, and mainland China in the same group if possible.
5) Do not mix travel agents and media/influencers if possible.
6) Get the best Chinese-speaking guide, or if unavailable, a good interpreter to travel with the group.
7) Find out what kind of food they like – depending on where they are from in China, they may like more spicy, sweet, or salty foods. They may be more into noodles and bread, or rice. While part of the FAM trip should involve trying local foods, you'll want to make sure the guests are comfortable. Click here to learn more about Chinese food preferences abroad.
8) Discuss with them each day informally what they like, what they don't like, and how they think it will sell in China.
9) Prepare Chinese-language content on the main attractions and places they visit, take lots of pictures of them and send to them after the trip, or via WeChat immediately (they will share photos with their colleagues and friends in China).
10) Prepare some small surprises – souvenirs, fruit, sweets, etc. Ask the hotel to upgrade or offer some extras in the hotel that were not in the plan.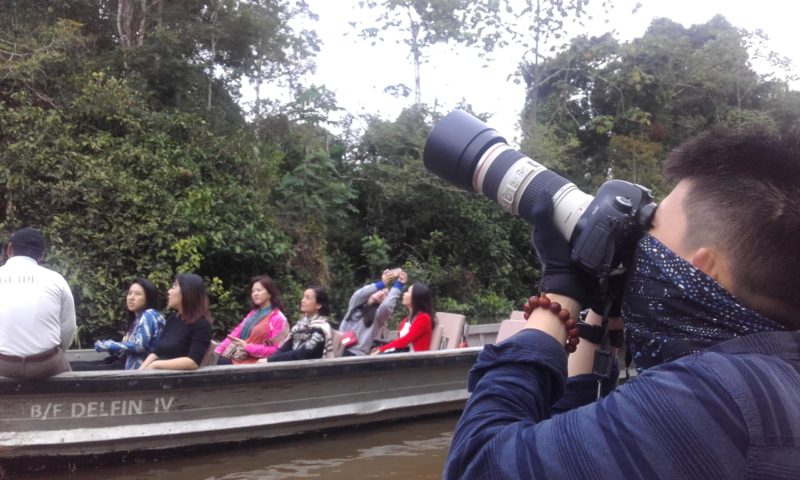 Travel agent FAM trip to the Peruvian Amazon
11) Understand who is more senior (respect age and job seniority) in the group and give them priority in seating and checking in to hotels.
12) Take group pictures in major locations, including yourself and your team – print them and give as a memento at the end of the trip. A book format or framed photo will be appreciated.
Virtual FAM trips
Virtual FAMs have emerged from the pandemic era, using a format similar to travel live streaming to take travel agents around the world in a time of complicated travel restrictions. Unlike a live stream, the FAM trip content is edited, so it's more condensed and professional – viewers have the feeling of being in the destination, but are also able to cover a lot of ground quickly.
Although "visiting" a destination through one's phone is obviously not the same thing as going in person, a virtual FAM has distinct advantages that will make it a valuable B2B marketing tool after pandemic-related travel restrictions have been relaxed. A virtual model means that there is no limit on the number of attendees, and no logistics of international travel to arrange. With a playback option after the original broadcast, agents can also join on their own time, even months afterwards.
A virtual FAM can also be treated as an appetizer for a later in-person FAM. Virtual FAMs run by Dragon Trail have been incorporated into virtual roadshows that include online exhibitions and one-on-one meetings between overseas suppliers and Chinese buyers.  These events are all run through a WeChat mini-program that provides extensive data reporting, so it's easy to see which travel agents are most engaged and would be likely to give you the biggest ROI if you did invite them for a real trip later on.
Watch a highlights video of our March 2022 virtual FAM for South African Tourism
4 tips for running a successful virtual FAM:
1) You'll need a minimum of 40 days to organize a good quality virtual FAM trip. If you can, two months of preparation time is ideal. The biggest task for a virtual FAM is planning, including selecting hosts and suppliers, working out storylines, and deciding what kinds of footage will need to be shot. For our two-hour March 2022 FAM trip for South African Tourism, the video shooting took around two or three days for each guide, but the editing takes a bit longer: four or five days per guide.
2) Selecting the right guides is crucial. They must be fluent Chinese speakers, who have a good presence on camera, and be well matched to the style of activity they are presenting. Those who are already experienced in vlogging and have their own camera crew are preferable, since organizers can check their work and decide easily what they are best suited to presenting – for example, hotel properties or outdoor activities. Guides should already be very familiar with the destination in order to understand which highlights to present to the audience, and they should ideally have strong local networks.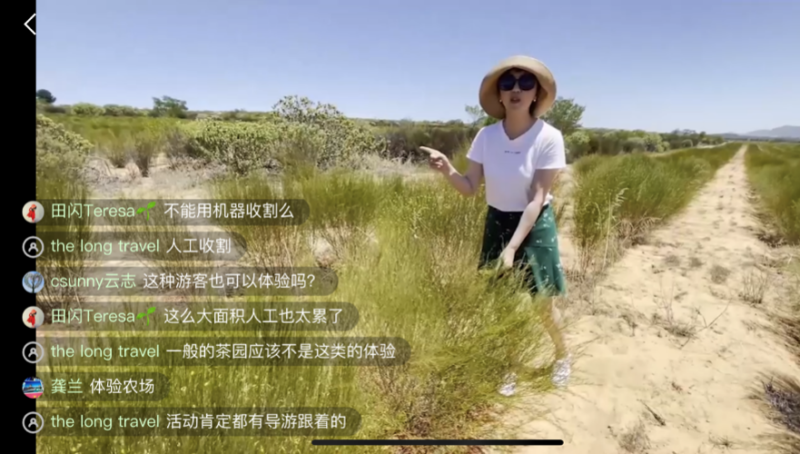 South African Tourism's March 2022 virtual FAM trip included a visit to a rooibos tea farm
3) Especially during the time of COVID, virtual FAMs are a great way to show rather than tell what a destination does to ensure visitor safety. Including details about pandemic prevention measures such as mask-wearing or contactless service will help travel agents to see for themselves what visiting a foreign destination is like. At the same time, the Chinese tourism market has always been highly safety-conscious, and virtual FAMs provide a good opportunity to introduce other safety-related details – for example, the safety measures taken before a helicopter ride such as weighing any carry-on bags.
4) As well as personal invitations sent to top travel agents/buyers, you can promote your virtual FAM more widely to the Chinese travel trade through your trade-focused WeChat account and B2B chat groups (if you have them). If you're running your virtual FAM trip together with Dragon Trail, we can help to advertise it through our own B2B media channel, official travel trade WeChat accounts and groups, and email database.
Want to learn more about running a virtual FAM trip for the Chinese market?
Watch our March 2022 webinar with South African Tourism to go behind the scenes at their virtual FAM
Read the case study of our September 2021 virtual FAMs with South African Tourism
Read the case study of our 2021 online roadshow and virtual FAMs with the Singapore Tourism Board
Contact us directly to get started with your own virtual FAM for the Chinese market.