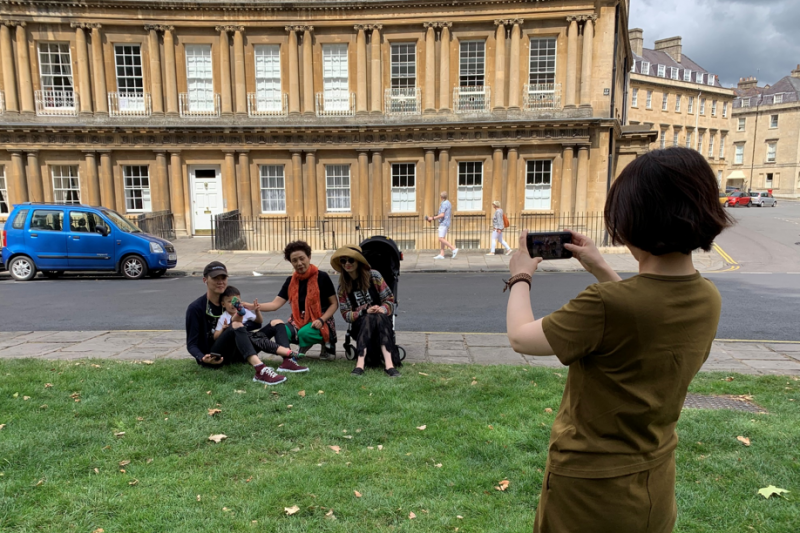 Multi-generational groups and summertime travel are some of the most important consumer patterns to understand about Chinese family tourism (Photo: Sienna Parulis-Cook)
With over 300 million pre-school and school aged children in China, family travel is an important and growing market segment for Chinese outbound tourism. Here are six things that tourism brands and businesses need to understand to successfully attract Chinese families.
1. When Do They Travel?
Though holiday periods vary slightly depending on schools, the age of the children, and when Chinese New Year falls on the lunar calendar for the year, Chinese school children generally have six to eight weeks off in the summer, and around four weeks off in the winter. Knowing these dates can help you prepare family-oriented marketing or any activities/programs aimed at Chinese families accordingly.
The summer holiday starts at the beginning to middle of July, with the new school year normally starting on the first Monday in September. The other key period for Chinese family travel is the Chinese New Year winter break, with around one month off, starting one week before the Lunar New Year (in 2020, the holiday falls on January 25).
2. Educational Opportunities
Travel is seen as an important educational opportunity for Chinese children, not just a time to relax. This may include sending the children to study camps or programs abroad, visiting famous universities that the child could one day attend, and going to museums and other cultural attractions. This creates opportunities for destinations with well-known universities – particularly in English-speaking countries – around the Chinese school holiday periods, and should encourage educational and cultural attractions to create family-oriented marketing and Chinese-language materials that would be engaging for children as well as adults.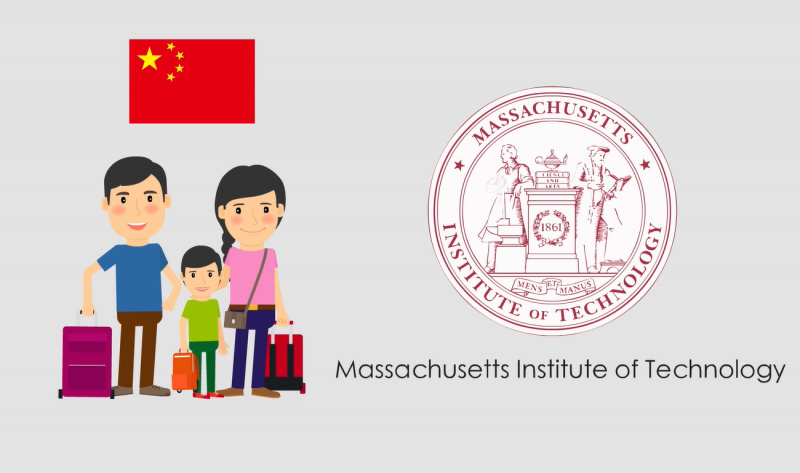 Touring famous universities is one way that Chinese families will add an educational aspect to overseas travel with their children
3. Understand Food Preferences
Perhaps you're a hotel that offers congee at breakfast, or a destination that's created a guide to the best local Chinese restaurants. But what do Chinese children want to eat? According to Ge Mu, Vice President of leading Chinese travel agency Caissa Travel, they often prefer to eat Western-style fast-food, such as pizza or French fries. In this case, a standard "kids menu" should fit the bill. In our experience, Chinese children on vacation – like most children worldwide – love ice cream, but are also quite happy to eat familiar Chinese dishes.
4. Adjust the Schedule
Although Chinese tourists generally like to pack their schedules to the breaking point, to make sure they're getting the most out of their time abroad, adjustments will need to be made for families with young children. This includes a slightly later start time for activities in the morning, as well as the understanding that children may get tired by the afternoon and/or need more frequent breaks. The tourists are likely to want to plan a very full itinerary regardless, but it's important to be flexible and help them to prioritize their must-see attractions or must-do activities for late morning or early afternoon.
5. Prepare Gifts and Surprises
Keeping children happy will ensure a better travel experience for their parents, and can have a big impact on word-of-mouth marketing and the potential for repeat visits. Preparing small gifts and surprises for children can work very well here. "Especially something that is collectable and/or a series of characters to collect, this helps you on their repeat business and the storytelling to other similar families," advises Ivy Aiwei Jenkins, Director at HEDERA, an agency specializing in the Asia market, dedicated to luxury hotels, retail and lifestyle. In 2019, Japan Airlines has promoted their on-board gifts for children through their WeChat account, both before Chinese New Year and on International Children's Day on June 1. The airline provides a small toy or activity pack for all passengers aged 2-12.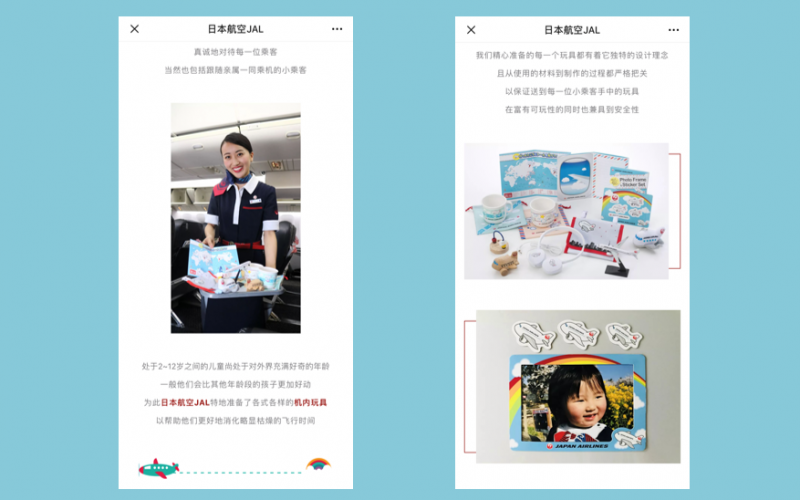 JAL has promoted its free onboard gifts for children on WeChat at key times throughout the year
6. Who Will be Traveling?
Sometimes, one or both parents will travel together with one child. But frequently, family groups are larger than this. Restrictions on the number of children that urban families can have been eased throughout the 2010s, so there is now a greater number of families with two children, but birth rates have actually declined over the past several years. What we mean by larger family groups is not necessarily two-child families, but the likelihood that grandparents, parents, and children will travel together in a multi-generational group. Cruise companies in particular do a lot of WeChat marketing to stress their appeal for traveling both with elderly parents and young children. Being aware of generational differences in things like dining, and offering activities and a pace to suit everyone is the key here. Another trend is for multiple families to travel together, giving only-children playmates and helping to share the responsibility of childcare among more adults. Tourism businesses should be aware of and able to accommodate these larger groups – for instance, by offering adjoining hotel rooms or large enough tables in a restaurant.