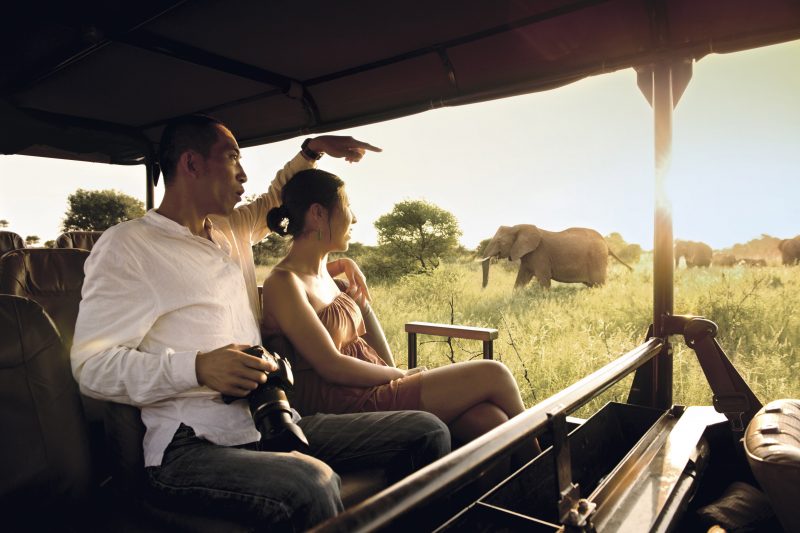 Safaris are a big draw for Chinese tourists to Africa. Image courtesy of South African Tourism.
Africa is a final frontier destination with growing appeal for experienced Chinese travelers seeking in-depth, luxury, personalized travel. In the third part of our blog series on Africa, we look at four opportunities for African destinations and tourism businesses in attracting and benefiting from Chinese tourism.
1. Luxury travel
High net worth (HNW) Chinese travelers are an especially coveted market, and these are just the kind of tourists that are most likely to visit Africa. If destinations can pick up on this and correctly target the luxury market, there's potential for fantastic results. In March 2018, the Kenya Tourism Board published a video on their WeChat account that has so far received nearly 60,000 views (one of 2018's most-viewed WeChat posts by any national tourism board). The video, featuring a Chinese couple, fits a multitude of luxury travel activities into a three-minute clip, including private plane travel, helicoptering, hot air ballooning, safari, horseback riding, private dining, drinking Champagne on a sail boat, luxury accommodation, golf, a spa experience and dancing with locals.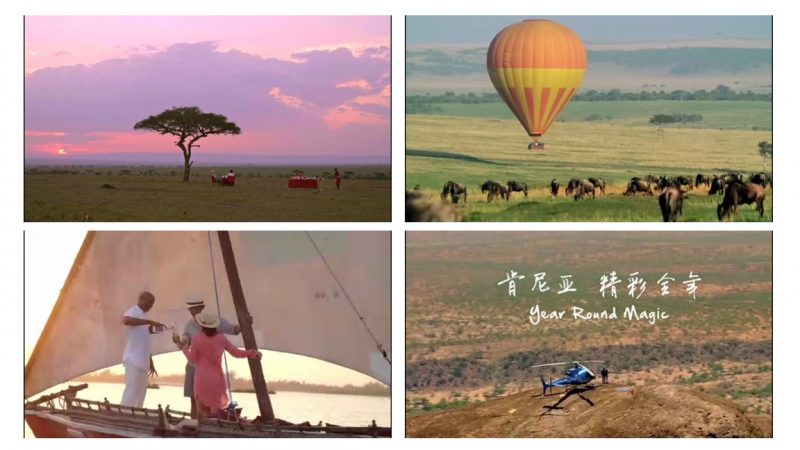 Kenya Tourism Board's promotional video received nearly 60,000 views on WeChat by the end of 2018
2. Seasonality
One of the Uganda Wildlife Authority's interests in developing their Chinese client base, says Godfrey Balyesiima, is to reduce reliance on the very seasonal European market. Although the animal migration season (June-October) is a draw for tourists from all over the world, the fact that Chinese have a different holiday calendar to Europeans can make a positive impact on spreading tourist arrivals throughout the year – Balyesiima reported a spike in Chinese visitors in October, during the week-long Chinese National Day holiday. Learn more about the Chinese holiday calendar here.
3. Wildlife
Across southern Africa, wildlife is one of the biggest draws for Chinese travelers in search of exotic adventure. In Kenya, African Horizons' General Manager David Njuguna says 70% of his Chinese clients want to see flamingos, and most stay in camps and lodges, close to nature. In Uganda, the majority of Chinese visitors want to do nature-based activities like tracking and hiking, says Balyesiima. "Chinese visitors want to do high-end activities, like seeing chimps and gorillas," he says. In South Africa, "the Chinese aren't big on adventure, like bungee jumping or shark cage diving. But they're very big on safari, and ocean safari," explains South African Tourism CEO Sisa Ntshona.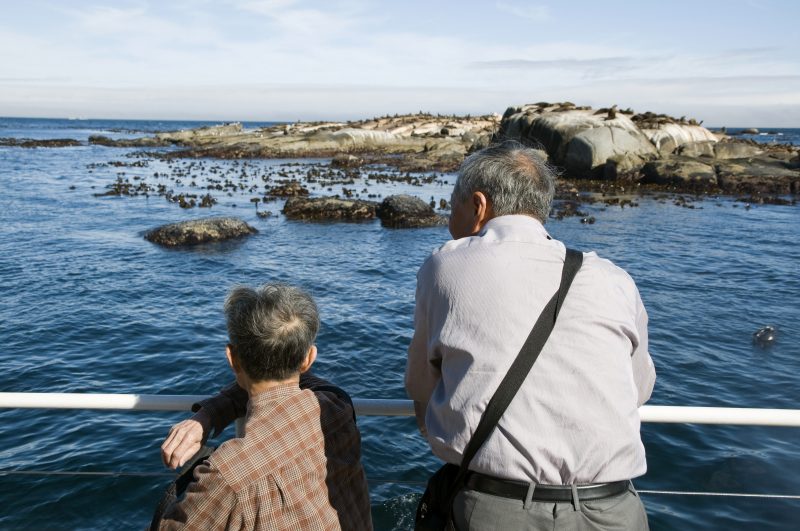 Chinese tourists to Africa are particularly interested in wildlife, including ocean safaris. Image courtesy of South African Tourism.
4. Other attractions
Apart from the wildlife, such a large and diverse continent has lots of other attractions to offer visitors, from ancient archeological sites in Ethiopia and Egypt, to wine tasting in South Africa. And though restrictions in China prevent any gambling-related digital advertising, Ntshona also says that Chinese tourists "love Sun City", a luxury resort and casino located less than three hours from Johannesburg.
Click here for our market profile for Chinese tourism to Africa.
Click here for our article on challenges for Chinese tourism to Africa.
Click here for our article on tips for attracting Chinese tourists to Africa.
Click here for our China Outbound Travel Pulse video about Africa.