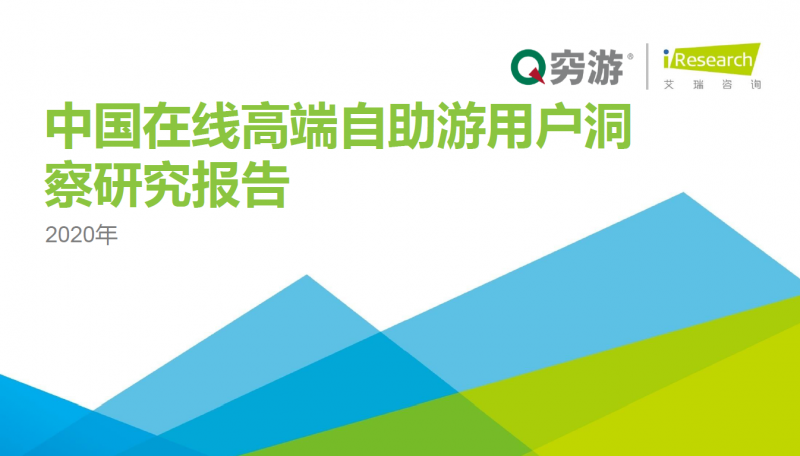 Chinese travel review website Qyer and iResearch released a report in March 2020 profiling Chinese travelers who make their own bookings online, including their interests, travel habits, and online behavior from 2019.
With permission, we've translated selections from the report into English. Click here to view the original report.
The report includes an updated profile of users of Qyer.com, a social website created for independent Chinese travelers to share reviews and travel diaries, find travel information from professional writers and other users, and meet up with fellow travelers, among other functions.
The profile shared in this report shows that Qyer users are overwhelmingly female, from top-tier Chinese cities, and well educated. Users tend to be in the post-80s and post-90s generations, with 75.6% between 24-40 years old. More than half earn a monthly salary of RMB10,000 (US$1,413) or more, for an annual salary of at least US$17,000.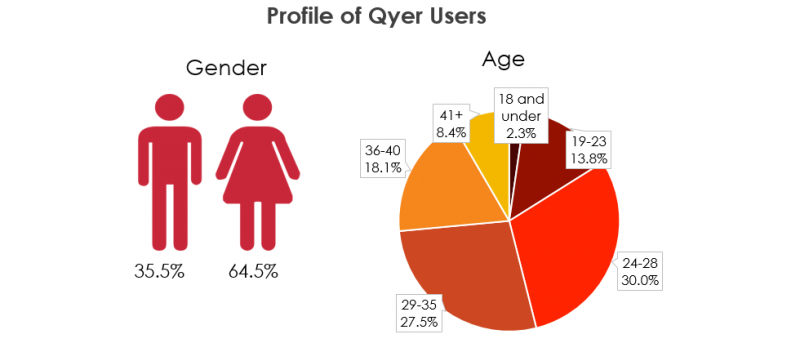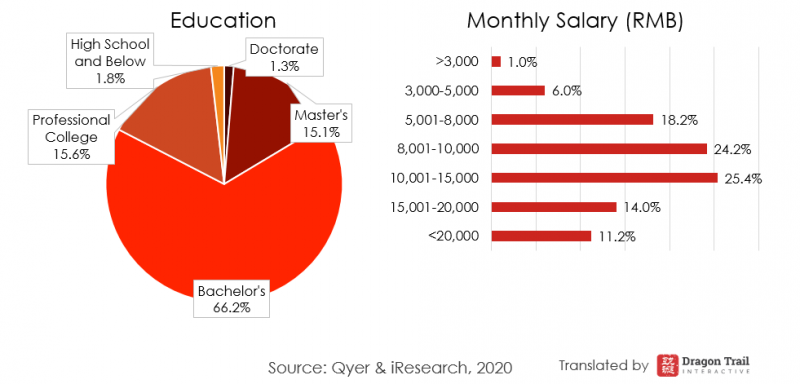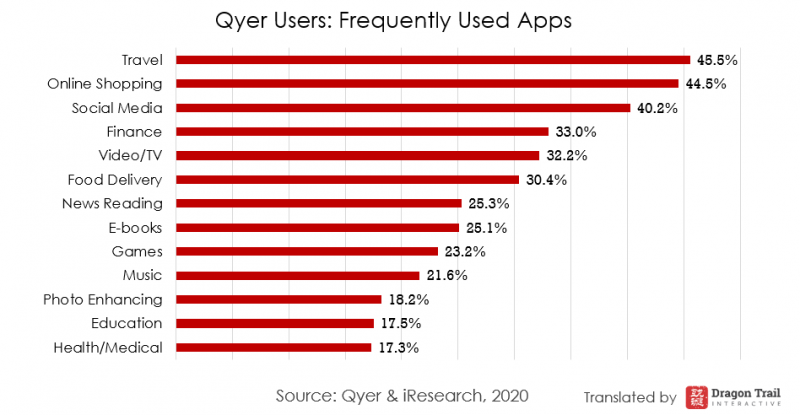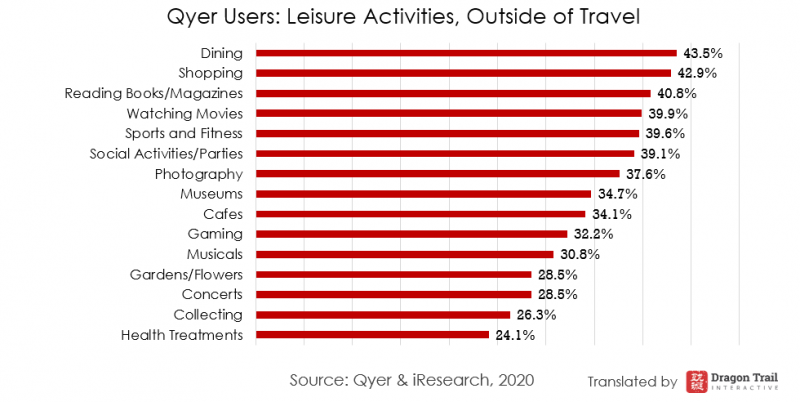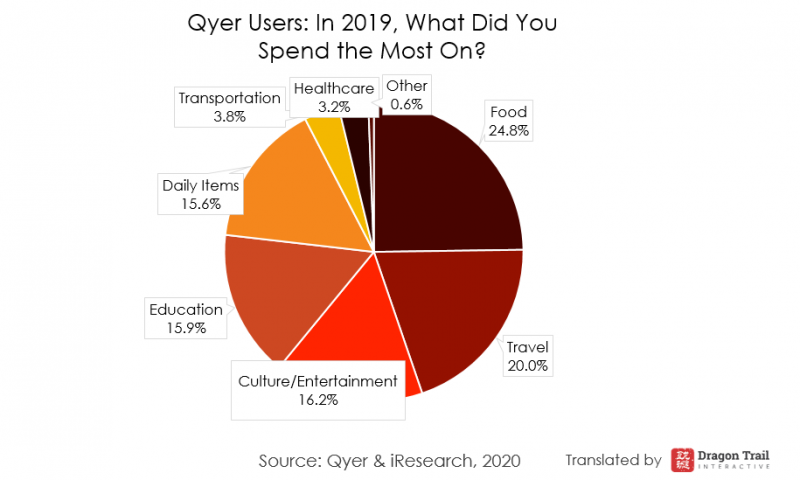 More than 40% of Chinese online travel users traveled at least five times in 2019, and Qyer users were even more likely to make more trips. The average number of trips in 2019 for all users was 4.38, and for Qyer users it was 4.63.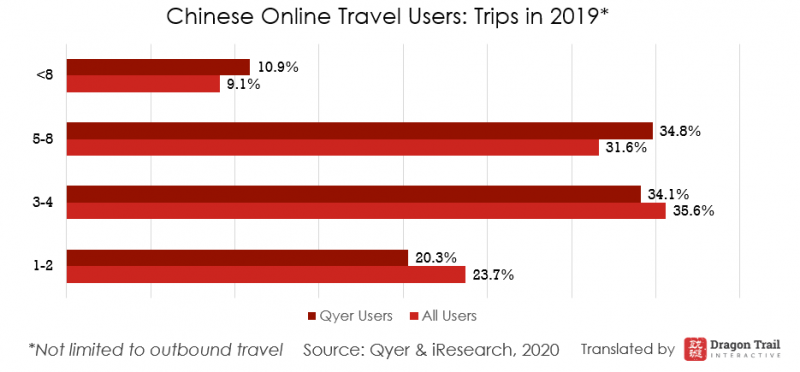 The October National Day holiday is by far the most popular time of year for online travel users to travel, followed by the May 1 holiday, Chinese New Year, and school holidays. The Qingming holiday in April is the least popular holiday period for travel. Click here to learn more about the Chinese holiday calendar.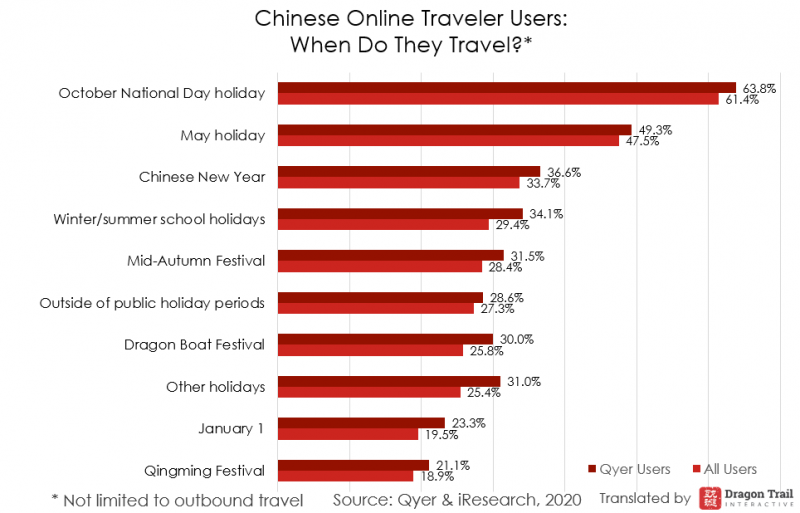 Most of the report does not often separate out outbound from domestic travel, but it did find that just over half of Chinese online travel users went on outbound trips in 2019. The most popular destinations were in Asia, Europe, and North America.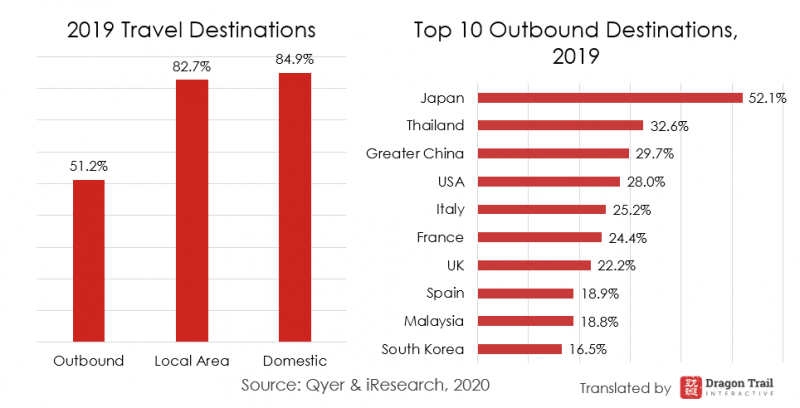 There is a strong preference for cultural travel, followed by island/beach vacations.
Most Chinese online travel users are looking up information on the road, especially checking travel itineraries, accommodation information, local traffic updates, and information on food, destinations, and attractions. OTAs are the most popular channel for this in-destination research, followed by social travel websites such as Qyer, social media, and review apps/websites.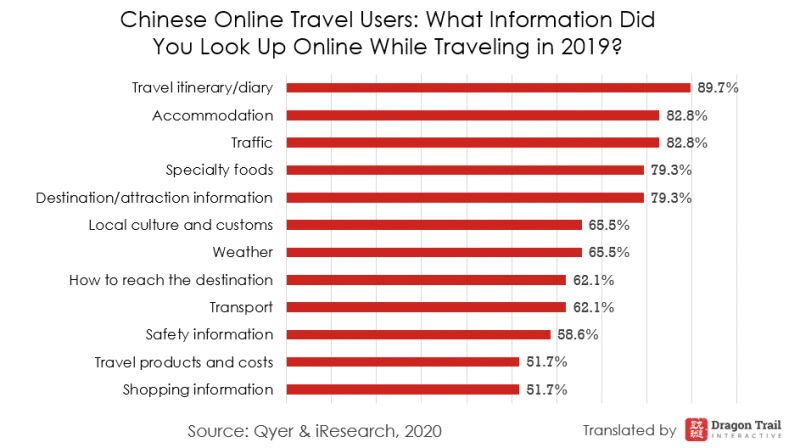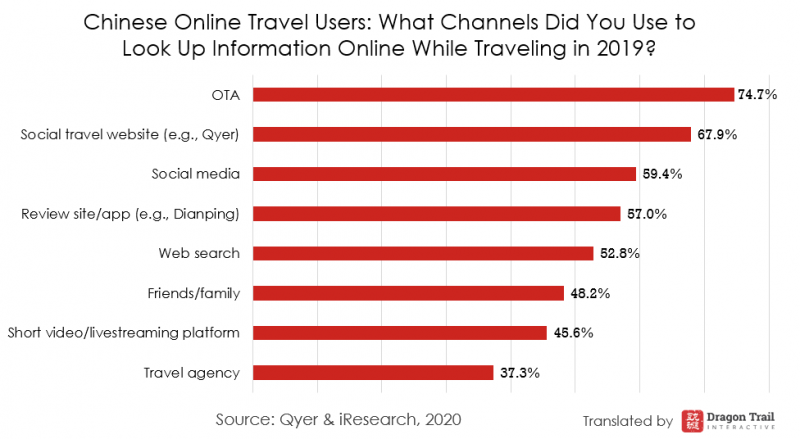 Previous consumer surveys for the Chinese market have often revealed that safety/hygiene, and food in the destination have the biggest impact on travel decisions. It will be interesting to see how the COVID-19 crisis affects these priorities and travel decisions in future surveys.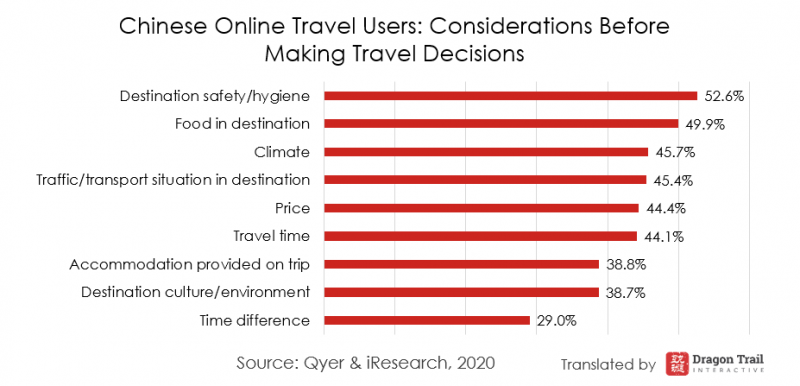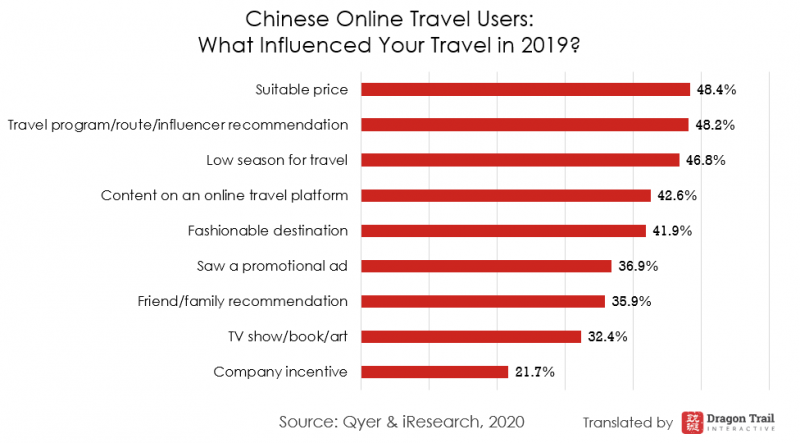 92.6% of Chinese online travel users share their travel experiences online, with WeChat the most popular platform to do so. While the most common reasons for sharing travel experiences online include self expression, recording memories, and sharing beautiful views, 27.6% of users said they went online to complain about parts of their travel experience that they were dissatisfied with.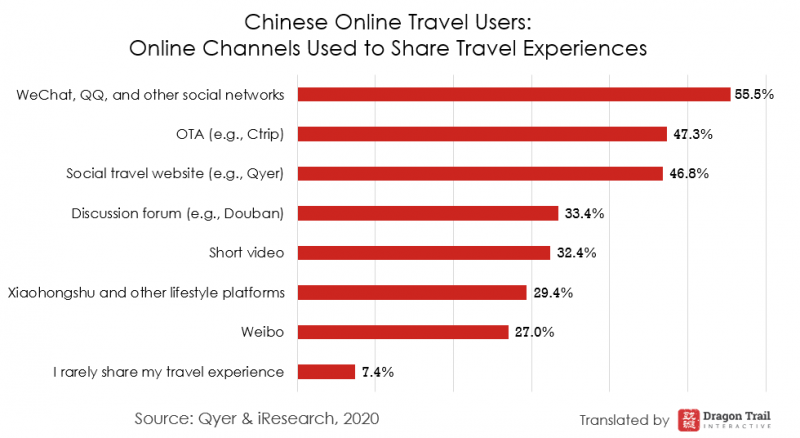 The report's findings on travel shopping were also very similar to Chinese consumer surveys that have been published in the past, confirming this information. This includes the popularity of souvenirs, local specialties, and food items as the most-purchased items when shopping.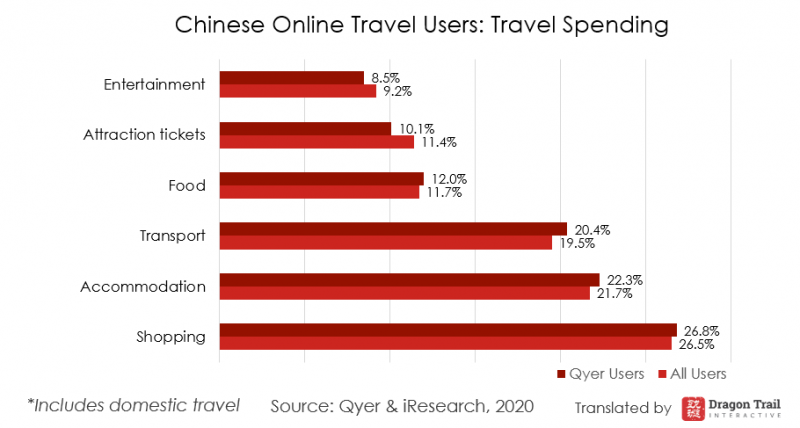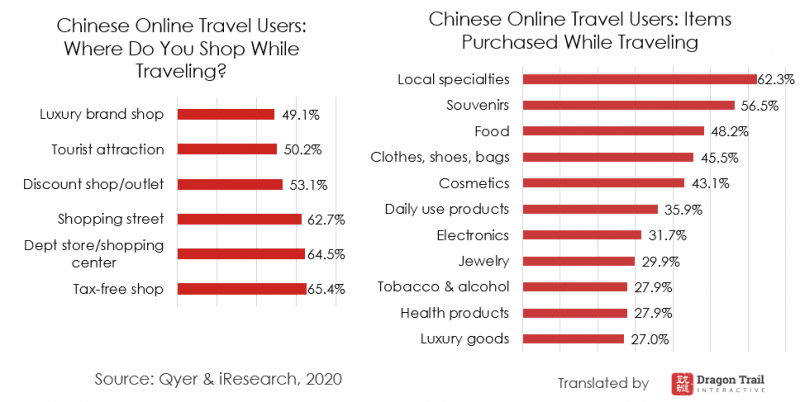 A credit card is the most popular way to spend overseas, but Alipay is very close, thanks to widespread adoption, especially in popular Asian destinations. Visa is the most popular type of credit card (63.4%), followed by Mastercard (54.1%), American Express (29%), and JCB (16.6%).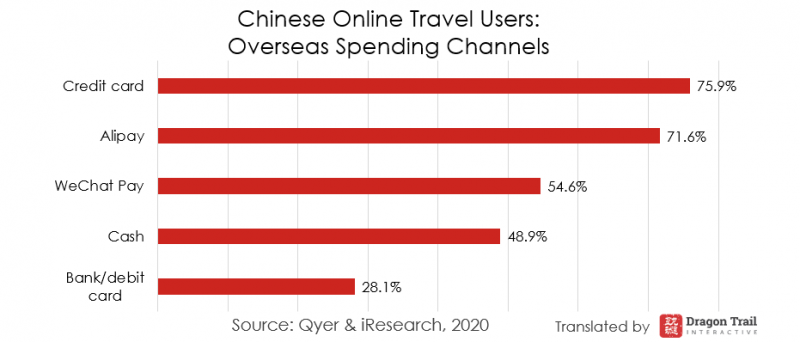 The survey found that even in 2019, the large majority of Chinese travelers either always or often bought travel insurance. The post-COVID-19 world is likely to see an even greater percentage of consumers who purchase travel insurance.