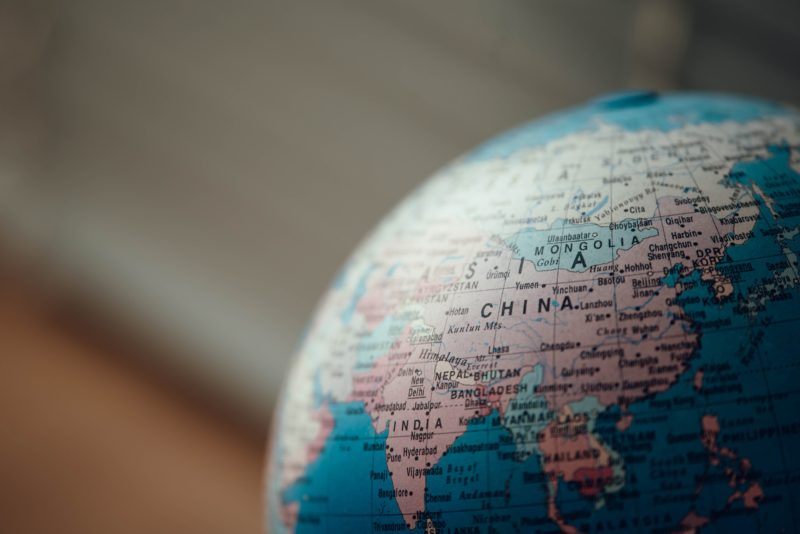 Chinese tourism was almost entirely domestic in 2020, but many trends from this past year are likely to carry over to outbound travel when it resumes later in 2021. We've identified six of the leading trends in Chinese travel behavior, plus three leading developments in digital marketing for travel.
Travel Trends
The end of the traditional tour group? Wary of traveling in large groups, domestic travelers shunned traditional group tourism in 2020, while demand for small, customized group tours grew dramatically. In the 2020 ITB China Travel Trends Report, only 11% of surveyed travel companies said that Chinese consumers would prefer traditional group travel in the next year, compared to 65.6% for private small group tours, and 71% for FIT. During China's 2020 week-long October holiday, The China Tourism Academy reported that in the southeastern city of Fuzhou, less than 2% of holiday travelers were part of an organized group tour. The Trip.com Group reported a 100% year-on-year increase in private family groups for this same time period.
Remote destinations: During China's October holiday, travel to remote destinations in the west of the country was more popular than the usual hotspots along China's eastern coast, with OTA Qunar reporting double the number of bookings for travel to western China in 2020 compared to 2019. Fears of the virus have pushed Chinese travelers to more open spaces and nature-oriented attractions. Speaking about Ctrip's top 10 destinations during the Beijing Culture and Tourism Online Strategic Forum, McKinsey's Steve Saxon explained, "They are all significantly west. They are in inland destinations. Consumers are looking for open space. They're looking for interesting outdoor, nature and leisure activities."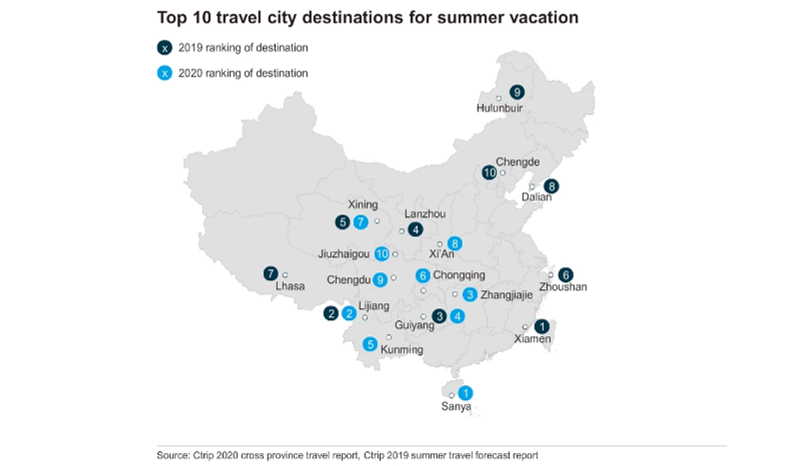 Self-driving: Car rental and self-driving tourism surged in popularity as domestic tourism recovered in China, as it allowed tourists to travel in a way that felt safer, and to more easily access off-the-beaten-track destinations. While May holiday traveler numbers were only around half of 2019's levels, car rental reached 70% of 2019's figures, according to the Trip.com Group. 71.5% of respondents in the 2020 ITB China Travel Trends Report indicated that self-driving travel was of interest to Chinese consumers, making it the most popular type of travel. There was also a significant uptick in RV or camper van rentals this year.
Young travelers: Post-90s Chinese led the recovery of the domestic tourism market, and were the most optimistic age group in Dragon Trail's consumer research about recovery, as well as the most likely to increase their travel budgets post-pandemic. Along with this youthful market, the "daka" trend of checklist-style tourism is now a keyword in tourism marketing. According to Tongcheng data, the percentage of domestic flights booked by consumers aged 18-23 grew to 13.9% in 2020 from 9.8% in 2019.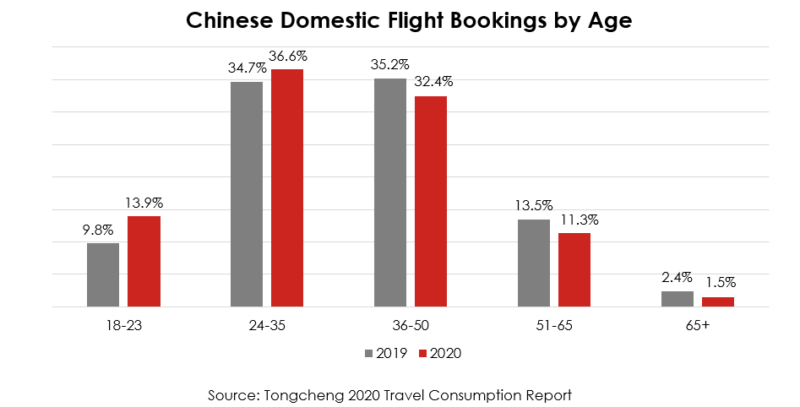 Shorter booking window: Facing the uncertainty of sudden travel restrictions due to virus outbreaks, the booking window for travel in China has become shorter than ever. Tongcheng reported that more than 88% of online hotel bookings in 2020 were made for same-day arrival, and 61.5% of flight bookings were made three days or less in advance.
Optimism: Looking at comparative research from sources like McKinsey, Chinese consumers stand out for being much more optimistic than the global average about travel – even showing growing optimism about outbound travel. Chinese consumers are also less likely to plan on reducing travel budgets in the future.
Digital Trends
Live streaming: The undisputed trend of the year for tourism sales and marketing started with hotel cooking classes during China's lockdown period, and took off when Trip.com Group Chairman James Liang launched his weekly "Boss Live Stream" series. Virtual "cloud travel" experiences became popular for domestic attractions from Beijing's Forbidden City to Lhasa's Potala Palace. By March 2020, 62% of China's internet users – or 560 million – were consuming live streaming content.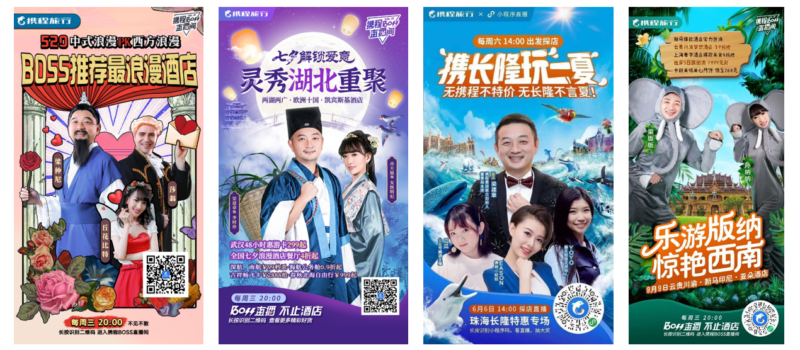 Overseas tourism boards and tour guides started live streaming through Mafengwo's new channel by mid-spring, and Weibo's late-summer/early autumn live streaming promotion was a hit for overseas tourism brands, too, including hotels and destinations. At the same time, major museums like the Chateau de Versailles, British Museum, and the Louvre Museum in Paris teamed up with Alibaba's Fliggy to do their own live stream tours, with outstanding results.
WeChat Channels: This should have been one of the biggest developments in digital marketing for outbound tourism in 2020, but the February 2020 launch was unfortunately overshadowed by COVID-19. However, early adopters of WeChat's new video platform, such as Visit Sweden and PromPerú, could see a big payoff later. Click here to learn more about WeChat Channels.
Digital tools for tourism management: If China was a mobile-first country to begin with, 2020 has made smartphones an even bigger part of everyone's lives, and one of the keys to tourism recovery. Required pre-booking for attractions and the use of QR codes has been employed to manage visitor numbers and prevent viral outbreaks. Many of these same methods have been adopted in other countries, too, and they should be considered as a breakthrough in managing tourism and preventing over-tourism as destinations reopen. Online pre-booking can also help attractions to gather useful data on visitor demographics and preferences, and create longer-term relationships with visitors.