In 2019, Dragon Trail Interactive turns 10 years old. We're celebrating with our inaugural summit in Beijing this May: China – The Future of Travel. Find out more about the two-day event (19-21 May) and apply to attend here. We'll also be launching the 3rd edition of the book China, the Future of Travel (a primer to China's outbound tourism industry), and have many other exciting events, digital developments, reports and more in the works. We can't wait to share more news with you in the coming months.
Here are some of our company's highlights from 2018, and a taste of what's to come in the new year:
We grew our client base from over 60 to over 80, and are pleased to now be working with Visit Panama, Barcelona Tourism, the Las Vegas Visitors and Convention Authority, Visit Florida and many other leading world travel brands.
We grew our database of registered Chinese travel agents from 25,000 in March 2018 to over 32,000 at the end of the year. These agents all receive regular EDMs from Dragon Trail Interactive, including invitations to attend our clients' China Travel Academy (CTA) courses and events.
We launched CTA Live, an 'online roadshow' for WeChat, empowering travel brands to reach Chinese travel agents in live webinars, with Q&A, data collection and a playback function. Throughout 2018, we helped create CTA Live courses for Cebu Airport, Destination Canada, Expedia TAAP, Princess Cruises, PromPeru, Sweet Inn, Switzerland Tourism, Visit Finland and Visit Sweden. Learn more about CTA Live and how you can use it for your travel brand here.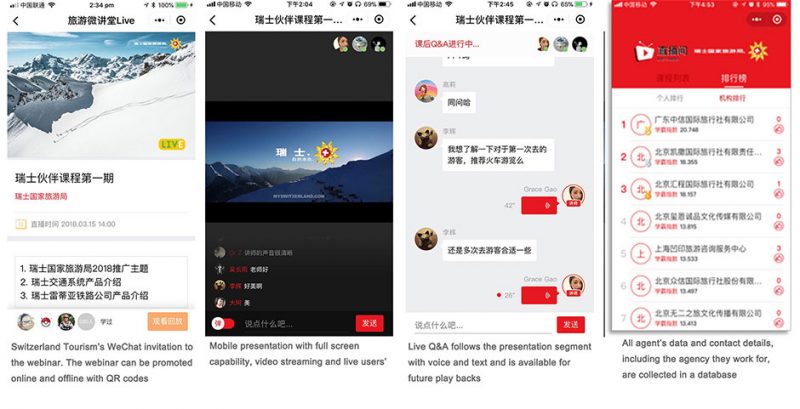 We took our CTA travel agent training courses to the next level by launching our first CTA mini-program on WeChat at the end of November, for Visit Sweden. The mini-program is Sweden's third CTA course launched since 2014. CTA mini-programs are ideal for creating easily searchable training content on WeChat for travel brands who do not have a dedicated B2B account. Please contact us to learn more.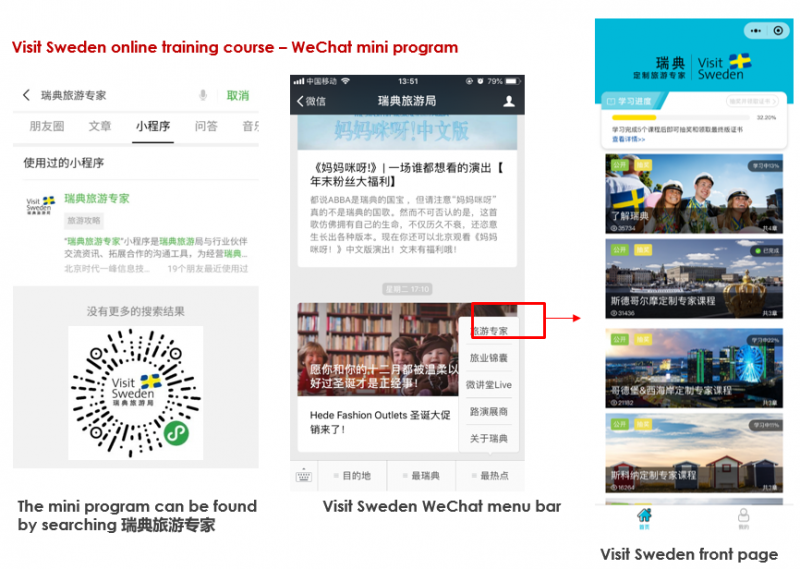 The Dragon Trail team spoke at over 30 events in 13 countries and on four continents, including Active America China, COTTM, ITB Asia, and WTM London. Check our upcoming events schedule here.
Together with COTRI, we released 15 episodes of China Outbound Travel Pulse, on topics including Chinese New Year, food, cruises and winter sports. Subscribe to the Pulse YouTube channel, and watch all episodes on YouTube or the Dragon Trail website. In 2019, we'll be continuing our destination-focused episodes, with videos on Africa, North America, South America and Oceania to be released in the coming months. The videos feature interviews with Chinese tourists, as well as analysis and background information.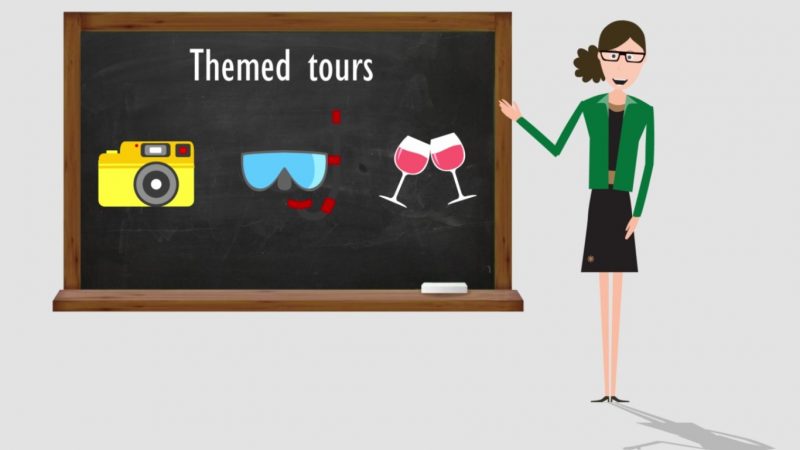 Learn more about Chinese tourism with our video series, China Outbound Travel Pulse, created together with COTRI – China Outbound Tourism Research Institute
We added museums & attractions, and hotels to the categories we track in our weekly WeChat rankings, in addition to the original four categories tracked since the start of 2017: national tourism boards, destination marketing organizations, airlines and cruise lines. Check our weekly rankings and quarterly reports on travel brands on WeChat here.
Our video team traveled to Peru with two Chinese KOLs for a two-week tour of the country, culminating in a documentary video, promotional video, and series of short videos for PromPeru's destination marketing in China. Read more about the video project and other B2C marketing by Peru (which increased their Chinese tourism arrivals by 40% in the first half of 2018) here. We look forward to creating more video content in 2019.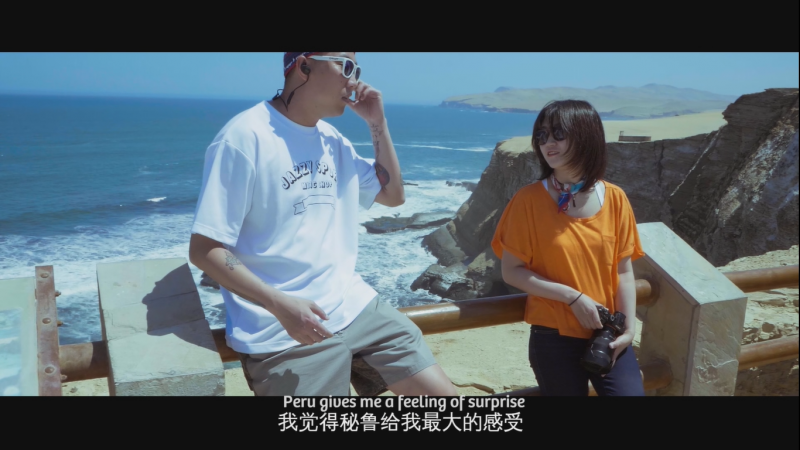 Dragon Trail was featured by media outlets around the world, including El Mundo Financiero (Spain), NRK TV (Norway), the Jerusalem Post, Skift, TTG Asia, Travel Weekly (China), Jing Travel and many others. Our multi-national, multi-lingual team is available to share insights and data on Chinese outbound tourism and digital marketing, so please send any media inquiries to our Communications Manager, Sienna at sienna.pc@dragontrail.com.