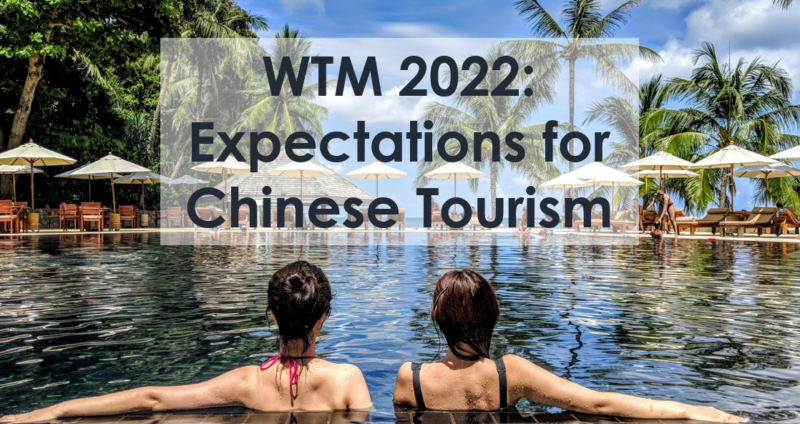 As China relaxes international travel rules and flights double this winter, what's the view on Chinese travel in top destination countries like Thailand, Korea, and Indonesia? At World Travel Market (WTM) in early November 2022, we spoke to hoteliers, DMOs, and airlines around Asia – and learned that some international travel from mainland China has already resumed.
Recovery in Progress
One Thai hotel shared that they have already hosted a MICE group traveling from mainland China, with 70 rooms booked for four nights. These guests were able to travel internationally because of the fact they were doing so for business.
Other Thai hotels are also seeing a limited return of the Chinese market by targeting Chinese expats in Hong Kong, Southeast Asia, and even farther afield, such as the UK.
Value of the Chinese Market
For most Southeast Asian hoteliers we spoke to at WTM, China was their no. 1 market before COVID, accounting for around one-third of all guests. The return of Chinese travelers is highly anticipated.
Why do hotels miss their Chinese guests so much? It's not just about quantity. Chinese travelers are high spenders, especially on F&B; Pornpun Patanapitakkul, General Manager at Mason Pattaya, shared that Chinese guests are more likely than others to opt for activities like afternoon tea. With a different seasonality from western markets, Chinese travelers also fill Thai hotel rooms during the low season from July-September.
Expectations for China's Reopening
Although no one is certain, hotels and destinations in top Asian countries for Chinese outbound tourism are looking to 2023 for the return of the Chinese market, based on information they receive from their head offices, and inquiries from Chinese travel agents and consumers. "We're anticipating that China will be back to a certain extent," said Graeme Lunn, Director of Sales & Marketing at Le Meridien Phuket Beach Resort, albeit with limited volume until closer to the end of the year.
Kullapranee Sawareephol, Director of Sales & Marketing at Lebua Hotels & Resorts in Thailand even said that Chinese tour operators have been discussing Chinese New Year 2023, but can't make any promises.
Several hoteliers expressed the belief that China will have to reopen in the near future because of economic necessity, and others shared optimism for developments after Xi Jinping visits Thailand for the APEC Leaders' Summit this week.
Future Changes?
When China does reopen, will its tourists return to what used to be their favorite international destinations? South Korea, which reopened on 1 April 2022, offers cause for hope – as well as for caution.
Korea's Asiana Airlines was operating just one flight a week to Heathrow up until spring 2022, said the Manager of their London Office, Brandon Davis. Now it's "all systems go" and there is actually more demand than supply for the daily flights. It's been like "turning on the tap" once Korea dropped restrictions, says Davis, with surging Korean outbound tourism since the summer. Despite remaining stigma about COVID in Korea and large cultural differences around mask wearing, Korean travelers are still flocking back to traditional European destinations, and even visiting them as part of a classic Western European coach tour. So much for COVID totally changing travel habits!
On the other hand, destinations shouldn't count on the market staying the same as it was before the pandemic. Aom Patmanee, Director of Sales at the Naka Phuket, says that Korean visitor numbers to Thailand have only recovered to 30% so far. Patmanee thinks the Korean market has now shifted to the Maldives, Bali, and even Hawaii, because of competitive pricing. There certainly will be competition to reclaim the Chinese market – as well as new markets like the Middle East and India, which hotels around Southeast Asia are now courting as a substitute for China.
The pandemic has been a harsh wake-up call to hotels and destinations that relied too heavily on large Chinese groups, and adjusted strategies are likely to last even after Chinese visitors return. On one hand, this will likely manifest in a greater geographical diversity in source markets, with hotels developing marketing and services for travelers from the Middle East, India, and Southeast Asia. On the other side, hotels that still target the Chinese market will want to reduce reliance on group leisure travelers going forward, to focus more on high-end FIT and MICE.
Dragon Trail has over 13 years of experience targeting affluent Chinese consumers and the MICE market through digital initiatives. Learn more about our services, read case studies of our work, or contact us to discuss how we can help you with your Chinese tourism recovery plan.