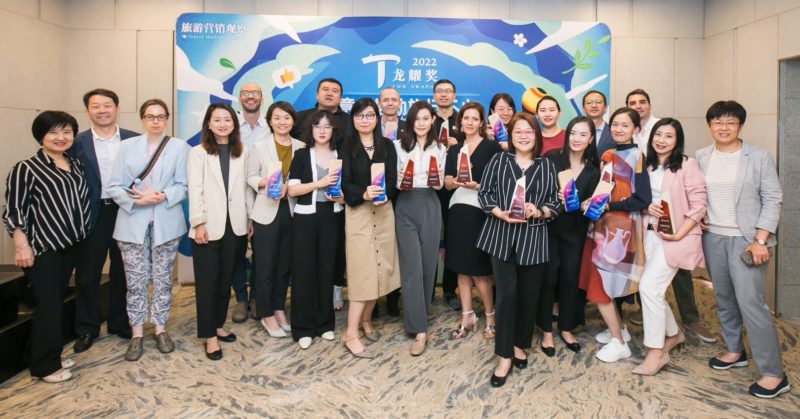 On 21 September 2022, the TMW Awards recognized excellence, creativity, and innovation in travel marketing. 16 awards were given for the best creative campaigns and marketing teams, at a hybrid awards ceremony broadcasted from Beijing.
This year, travel brands and Chinese B2B media TMW (Travel Marketing Watch) nominated a total of 121 cases of tourism marketing campaigns, which were open to a public online vote. Then, a panel of six expert judges made their selection from a short list of 25 cases and 10 teams. The judges were all experts in the field of tourism, and represent a range of perspectives, including international organizations, academia and research, travel media, exhibitions, and digital marketing.
3D Online Awards Ceremony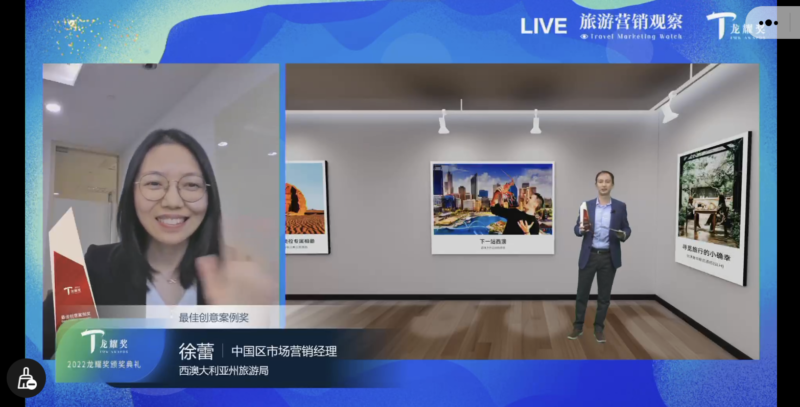 Tourism Western Australia joins remotely to accept their award for Best Creative Campaign
The awards were held as a hybrid 3D ceremony. In Beijing, winners attended in person at Dragon Trail's new broadcast studio, where they could accept their awards physically and network after the ceremony. Online, viewers could watch and participate in an immersive and innovative technological experience powered by Dragon Trail, including a 3D virtual exhibition of the nominees and winners. Following the event, guests can create their own virtual avatars to browse the 3D virtual venues on their own.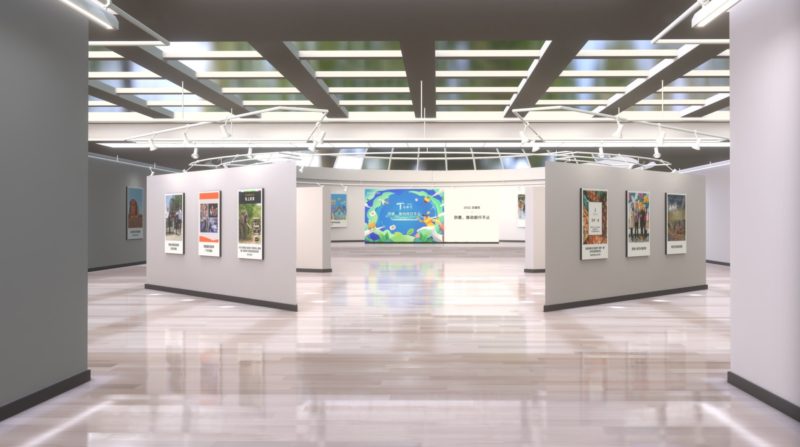 The Winners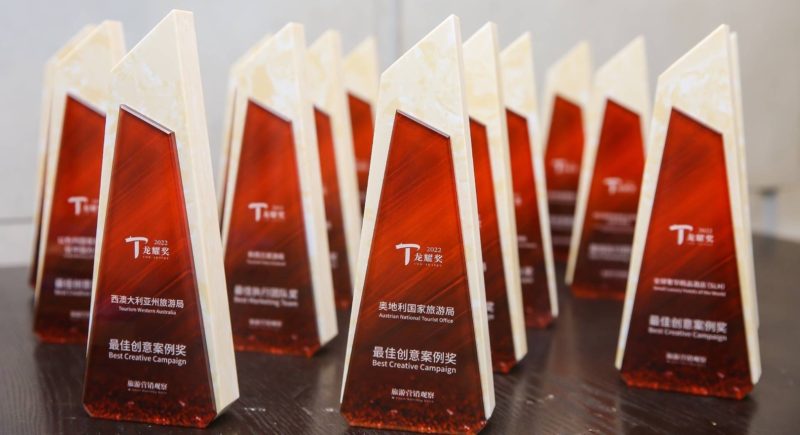 Best Creative Campaigns
Austrian National Tourist Office Winter Olympics series
Denmark, Sweden, and Finland: Nordic Future
German National Tourist Board: YoursTrulyGermany
Israel Ministry of Tourism in Beijing: Experience Now, Travel Later – Jewish Cultural Exploration
Kenya Tourism Board: Kenya Awaits
Netherlands Board of Tourism and Conventions Beijing Office: China Keeps Turning video series
SLH: Seek Simplicity
Songtsam Group: A Path to Enlightenment
Tourism New Zealand: Make a Date with New Zealand
Tourism Western Australia: Next Stop Western Australia
Visit Sanya: 2022 Travel Itinerary Competition
Learn more about the winning and short-listed case studies

Best Marketing Teams

Los Angeles Tourism & Convention Board
Netherlands Tourism and Convention Board Beijing Office
Small Luxury Hotels of the World
Tourism Authority of Thailand Chengdu Office
Tourism New Zealand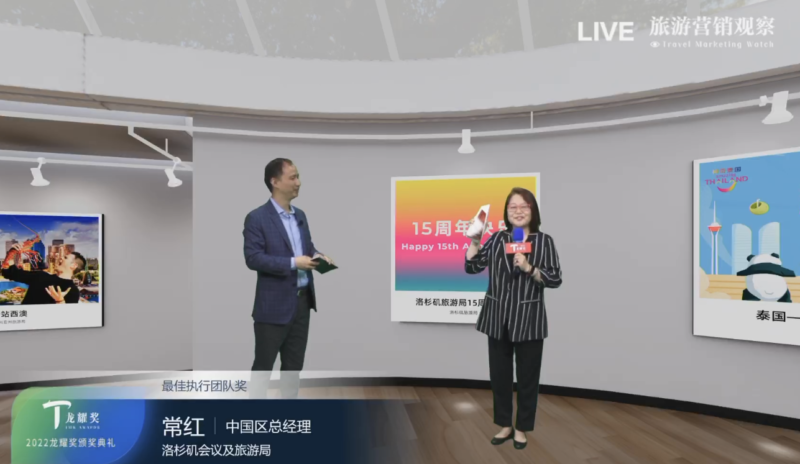 Kate Chang accepts the Best Marketing Team award for the Los Angeles Tourism and Convention Bureau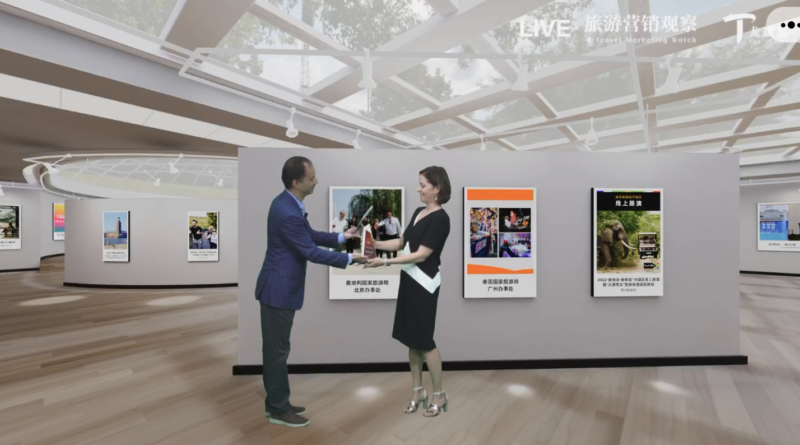 Barbara Stark from the Austrian National Tourist Office accepts the award for Best Creative Campaign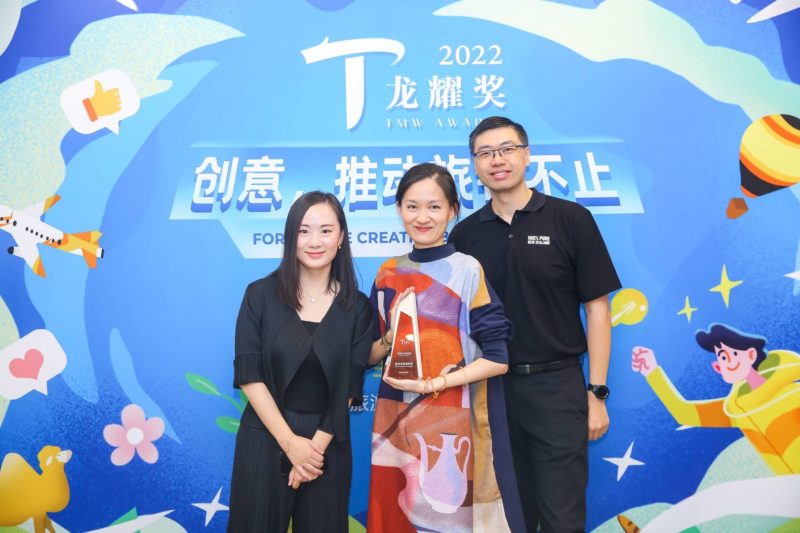 The Tourism New Zealand team took home awards for Best Creative Campaign and Best Marketing Team
Outstanding Short-listed Campaigns and Teams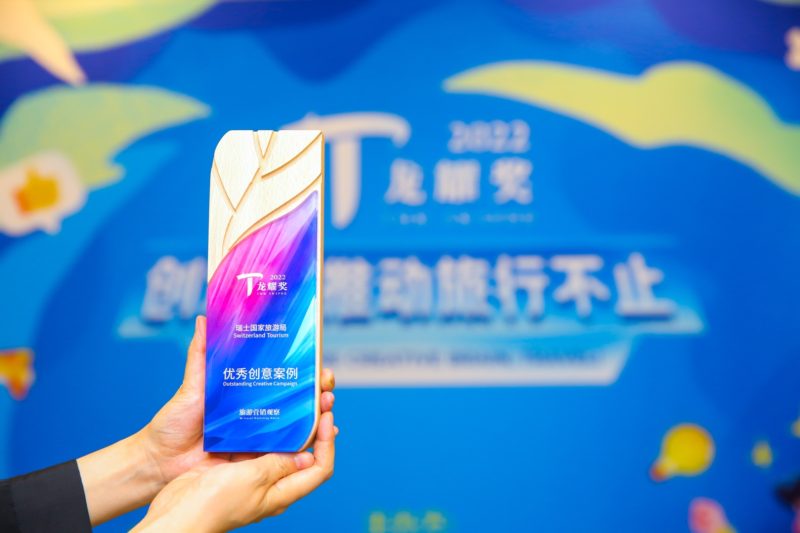 Outstanding Creative Campaigns
Burton x Destination Canada: We Ride Together in Snowy Canada
Experience AlUla: virtual photo album
Korea Tourism Organization Chengdu: 10K Won in Gangwon
Los Angeles Tourism & Convention Board Beijing Office 15th anniversary
Netherlands Board of Tourism and Conventions: Share Your Memory of the Netherlands
Preferred Hotels and Resorts: Pineapple Summer
Preferred Hotels and Resorts: Where Next
PTG Consulting for Suzhou Municipal Bureau of Culture, Radio, Television & Tourism: Come to China, Travel in Suzhou
Tourism Authority of Thailand Chengdu Office: Thailand – Education Destination for International Students
Tourism Authority of Thailand Guangzhou Office: Gen-Z promotions
South African Tourism: SA Tourism 2022 China Virtual Roadshow and Virtual FAM
Switzerland Tourism: Partnership with Roger Federer
Tel Aviv Global: We're Getting There!
VisitScotland: Scotland Is Calling
Outstanding Marketing Teams
Austrian National Tourism Board Beijing Office
Experience AlUla
Tourism Authority of Thailand Guangzhou Office
Tourism Western Australia China Office
Turespaña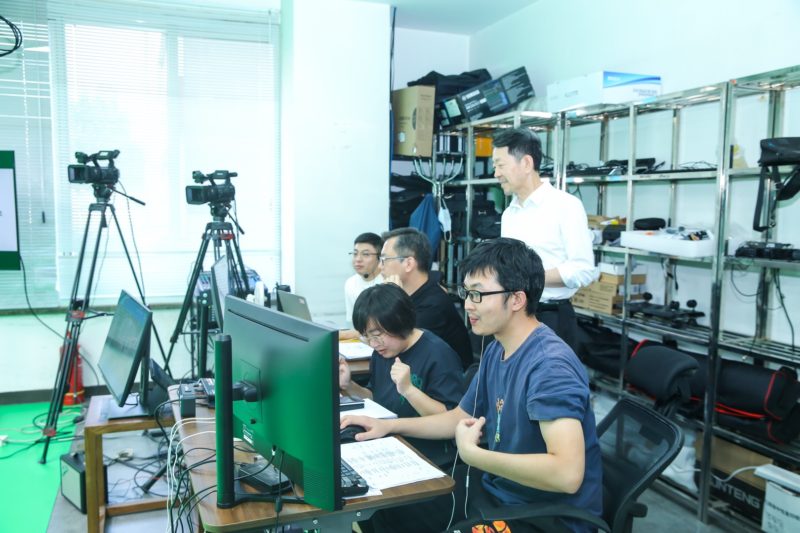 Behind the scenes producing the virtual 3D hybrid event at Dragon Trail Studios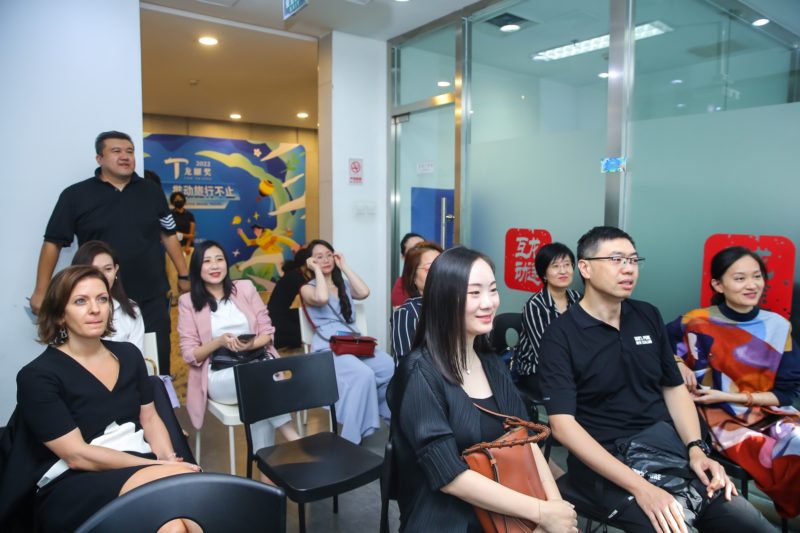 Award winners in the audience at Dragon Trail Studios, Beijing