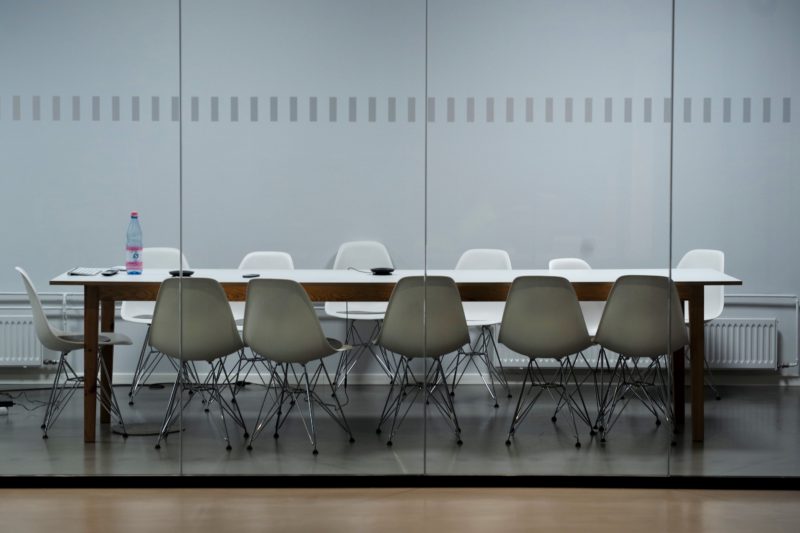 What's the future of business travel in 2021 and beyond? Where can we expect recovery to come from, and how do the events and travel industries help that to happen? To what extent will virtual events become the long-term "new normal"? These are some of the biggest questions facing MICE and corporate travel, which Dragon Trail set out to answer in a February 2021 discussion with industry experts based in China.
We've identified five major trends that will affect MICE and corporate travel, including big opportunities for small events, how hybrid will become the norm, and the importance of human resources alongside tech upgrades. These are the near-term developments that business travel and events service providers will need to prepare for, to ensure they can compete in a challenging market.
Click here to watch the full recording of our February 2021 webinar on MICE and corporate travel.
1. Event Trends: Small and Outdoors
When business events do return – as they have done already in China starting in 2020 – they are going to start small. "That's a very obvious trend," says Liu Ping, President of SITE China Chapter, Founder of China Star, and one that she expects to continue.
Business travel is also getting closer to nature. The Incentive Research Foundation's June 2020 report on COVID and disruption cited several examples of remote, outdoors-focused destinations hosting incentive travelers and business meetings in the US, with a strong recommendation for service providers to develop outdoor offerings. This move outdoors can be seen around the world. Linda Wang, Founder & Managing Director at Destination Asia China, explained that her company has been developing travel products in the last year that are off the beaten track and close to nature, including hiking and trekking tours in China. "We're trying to experiment with these experiential, off-the-beaten-track trips," she says. "We're doing it with two purposes: one is to offer to our current clients within the country. On the other hand, we're preparing these tours in English, waiting for the clients to come back, and we'll have brand new experiences to offer."
There is already clear demand for this kind of travel. During a recent webinar with Poland's SITE chapter, Liu said participants specifically asked her to introduce destinations in China where they could do outdoor events. Another example Liu gave was of a friend who is currently organizing a business summit during the cherry blossom festival in Wuxi, China – following Liu's suggestion, he now plans to hold panel discussions outdoors, beneath the flowering trees.
2. Sources of Recovery
For MICE and corporate travel service providers, it's important to identify which areas of the market are likely to recover first, to optimize product development, and guide sales and marketing. Based on our panelists' experience in China in the past year, association or corporate events look like the key starting point, with incentives following later. Through organizing trips for a business school, Wang has discovered a very strong willingness to travel among groups of people with a desire to build relationships. "As long as the trip is organized for a special group or association, they will travel regardless," she says. "They don't care if they have to travel with the nucleic acid tests, as long as they can gather together."
While industry reports point to APAC as a recovery source thanks to successful virus prevention efforts in many Asian-Pacific countries, there's also an economic factor. Liu suggests that businesses that have links to China are going to recover first. Given that China's was one of the world's only economies to grow in 2020, with the potential to grow by another 8% in 2021, this may very well prove true.
Economic pressures are going to impact corporate travel in the years to come, and the general rule is that the less hard-hit an industry or company is financially, then the sooner their employees will start traveling again. Sectors such as pharmaceuticals, manufacturing, and construction have thus been identified as those to watch, and McKinsey notes that China and South Korea were both hosting large-scale events for the automotive and construction industries as early as April 2020.
3. Top Tech Changes for MICE
The pandemic has seriously accelerated the use of technology in daily life. For the MICE sector, our panelists identified contactless technology and hybrid events as the two most crucial developments.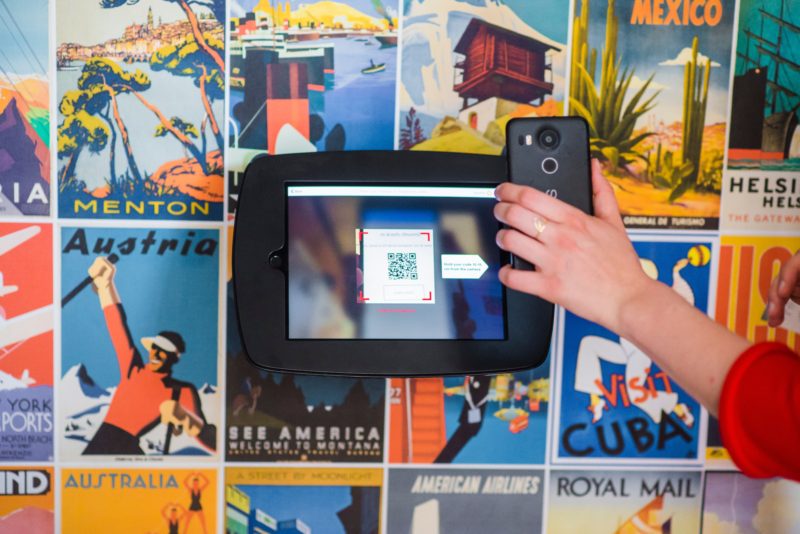 Contactless technology is here to stay
"Social distancing, masks, disinfectant, and contactless technology has become so commonplace as to be regarded as our hotel standard practice. Especially for contactless technology, [this] will be used in an important way to make attendees feel more comfortable at the event," says Huilian Duan, Vice President, Sales & Marketing APAC for Maritim Hotels and President of HSMAI for Greater China. Here, China is at an advantage. "When it comes to contactless and virtual, the rest of the world needs to learn from China. We've been cashless here for several years effectively – we've just got so much online to offline integration in our daily lives," points out Saxon Booth, Director of Business Development for Dragon Trail International.
Our panelists universally mentioned hybrid events as central to China's MICE sector from 2020, and that becoming better equipped for these will be key in 2021 and beyond. "More events will include a digital component, and this requires the hotel industry to continue upgrading our meeting facilities and to provide support to cater to event attendees who can't attend in person," says Duan. One of the reasons she recommends investing more into hybrid event capabilities now is the uncertainty facing international travel. "Countries are opening up but not at the same pace – this will be one of the biggest challenges. And this tells us that the mixture of virtual and physical attendance is going to be the new normal for the hotel and event industry," she says.
4. Event Technology Beyond COVID-19

Investing in contactless and hybrid events should bring payoffs that go far beyond the initial post-COVID recovery phase. "Virtual events definitely started as a reactive adaptation, but I think they're going to stay, because we've discovered all of these other benefits they can deliver in parallel to traditional offline events," says Booth. Virtual events could continue to add value in terms of scale and reach, data collection, and even ongoing interaction with partners and customers beyond the end of the digital event. For hybrid, predicts Booth, "I think we're going to see more strategic application, where digital becomes a touch point, such a pre-event warm up. Digital touchpoints and gamification at an event can capture data, or you can use them for on-site surveys and matchmaking."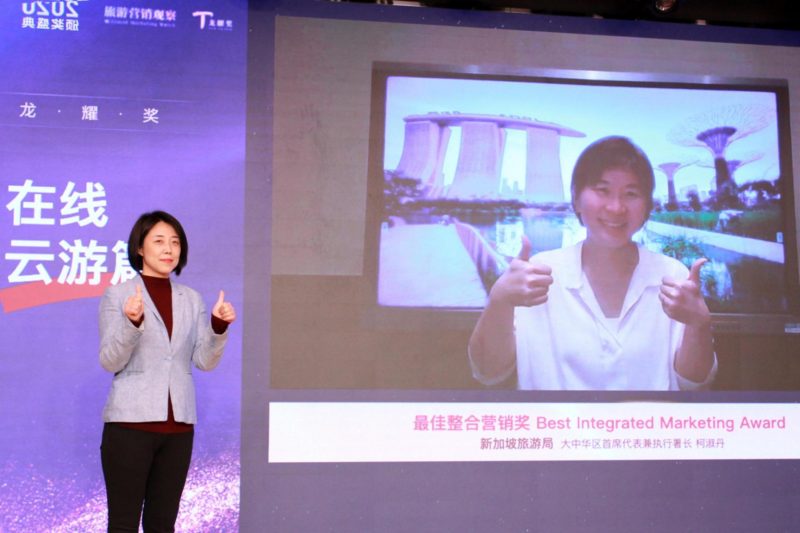 Hybrid events are already becoming the norm (Photo: 2020 TMW Awards)
As a hotelier, Duan is also thinking ahead to how technology upgrades necessitated by the pandemic can add value to business events in the long-term. "In the post COVID-19 world, [contactless] will also speed up the registration and entrance, and facilitate connections and business exchange," she shares.
5. The Importance of People
For all the discussion of technology, people and human resources emerged during the panel discussion as perhaps the most important element in the future of MICE and corporate travel. Wang sees talent retention as the biggest challenge facing the recovery of incentive travel. "A lot of the travel professionals have been leaving the industry," she says, including top tour guides and experienced, well-trained drivers. Rebuilding will take time, and a delicate balance between demand and capacity.
People are also essential to the development and adoption of new technology. "It's really a process of upscaling on both the hardware side and the human resources side to make sure that you as a provider are positioned to capture the new market demand," says Booth. Duan acknowledges the responsibility of the hotel to "help MICE clients to overcome their wariness of the tools with which they are less familiar, and provide assistance before, during, and after the event."
So far, people have shown themselves to be extraordinarily resilient when learning to use new technology. "Hospitality in general is a very traditional industry, but in the past year we've seen our leaders, hoteliers, stay very open minded, and they want to embrace new meeting platforms and product showcases, that offer a very good opportunity to connect with prospects and stimulate hotel sales," shares Duan.
In past, recalls Liu, she might spend two hours in traffic traveling to a partner's office for an in-person meeting. But now that people are used to meeting online, it's all virtual. "We can handle the problem so much faster than before," she says.