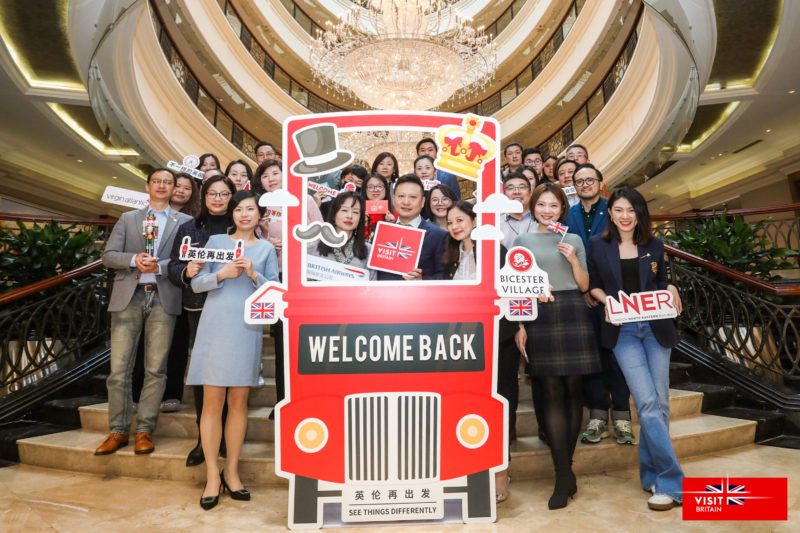 In March 2023, VisitBritain and Dragon Trail International organized three travel trade and media events in Shanghai, Guangzhou, and Beijing to welcome back the Chinese tourism market to the UK
In 2023, offline events are back, and the Chinese travel trade is eager to meet in person. Ready to welcome the return of Chinese visitors, VisitBritain hosted travel trade and media in Shanghai, Guangzhou, and Beijing, with three events held between 8-14 March, 2023. Organized by Dragon Trail International, the events launched VisitBritain's global "See Things Differently" campaign in China.
"This event is an excellent opportunity for the UK to reconnect with its Chinese tourism partners after the challenges of the pandemic," said Chris Wood, British Council-General, opening the first event in Shanghai. "We will adapt to a 'new normal' and discover once more the joy of travel."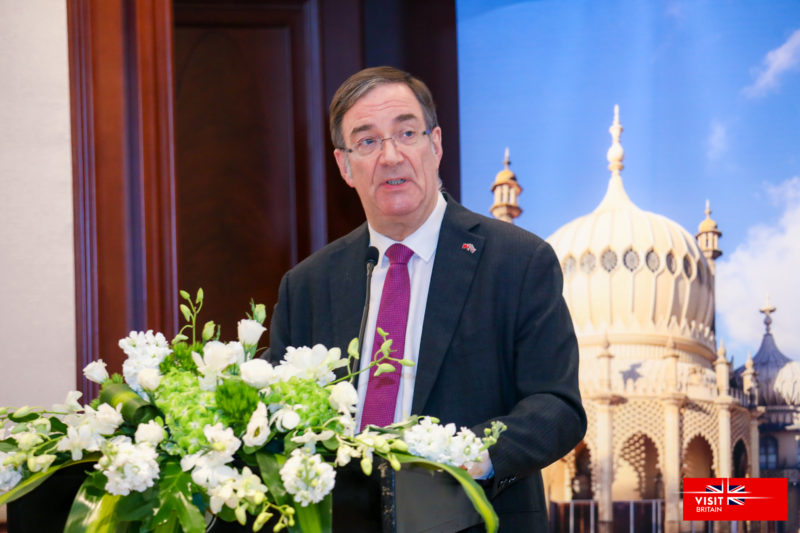 British Council-General Chris Wood opened the Shanghai event
Mr. Wood stressed cooperation and friendship, the development of sustainable travel experiences, and upcoming events in the UK including the coronation of King Charles III, and the 2023 Eurovision competition hosted in Liverpool. Attendees were also introduced to VisitBritain's new "See Things Differently" campaign. It encourages the travel trade to develop more in-depth and sustainable travel experiences, and to enable visitors to explore the UK's diversity, passion, friendliness, and energy.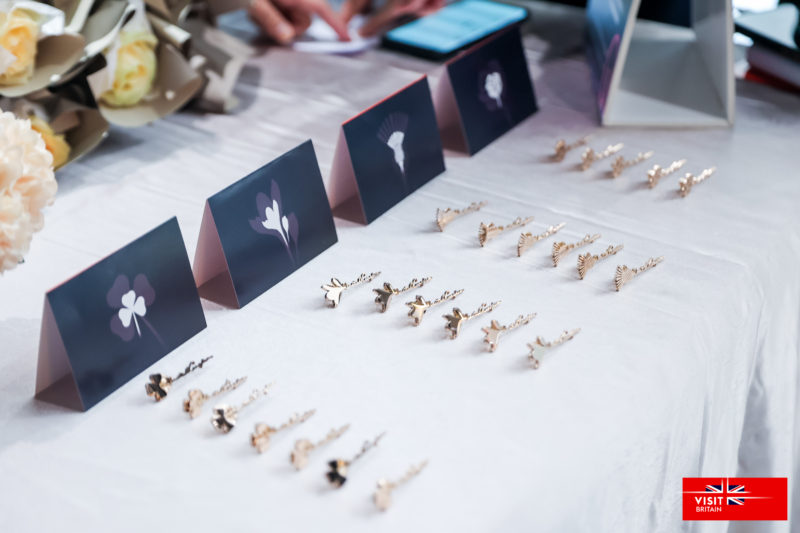 Visitors could choose among brooches representing England, Scotland, Wales, and Northern Ireland
Recognizing the diversity of travel destinations throughout the United Kingdom, visitors were given a choice of four flower brooches on arrival: rose, thistle, daffodil, or clover. Each represents one of the four nations of England, Scotland, Wales, and Northern Ireland. Event decorations celebrated quintessential British icons such as double decker buses, phone booths, Tower Bridge, and the London Eye.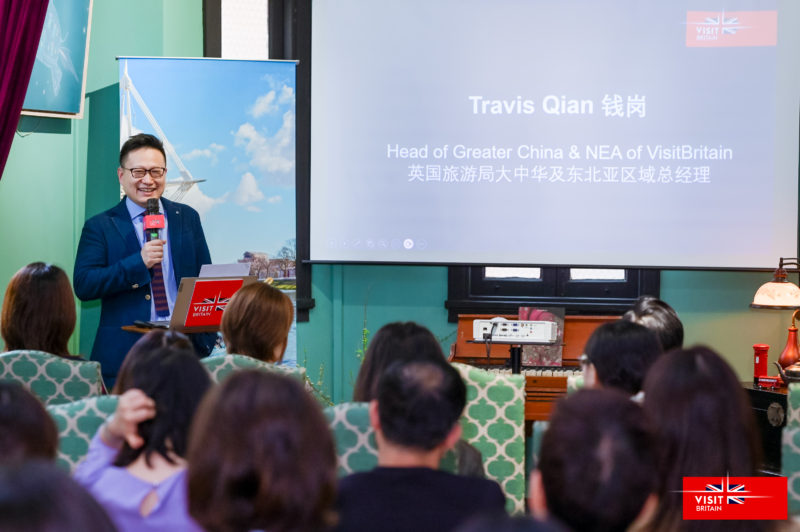 VisitBritain's Executive Country Director Travis Qian addresses the Guangzhou travel trade
All three stops on the event tour included a video address from VisitBritain CEO Patricia Yates, speeches from VisitBritain's Executive Country Director Travis Qian, and other VisitBritain representatives in China. UK Visa and Immigration presented detailed information on visa applications, and answered questions from the audience. Other presenters included the highly popular designer outlet shopping center, Bicester Village – known for being one of the top destinations for Chinese tourists to the UK – and the LNER railway.
Each event hosted representatives from the airlines operating direct UK flights from that city, with British Airways and Virgin Atlantic in Shanghai; British Airways and Air China in Beijing; and China Southern Airlines in Guangzhou. British Airways will relaunch their Shanghai-London flights on 23 April, with Beijing-London flights from 3 June. Virgin Atlantic's daily London-Shanghai service begins on 1 May.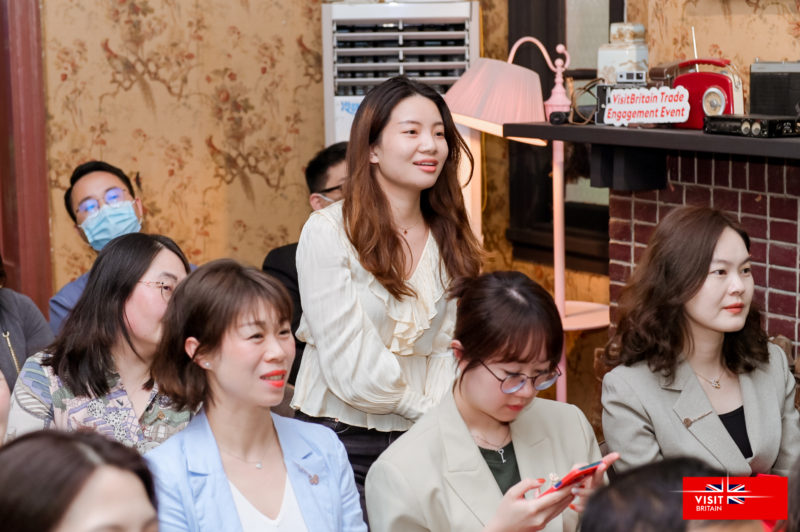 The travel trade had a chance to learn, ask questions, and network
The educational and networking events were attended by trade and media, recruited by Dragon Trail and VisitBritain. Altogether, 107 guests attended the three events, including buyers from Trip.com, Spring Tour, CITIC, CYTS, HCG Travel, Fosun Holiday, JJ Travel, Tuniu, China Merchants, HH Travel, Caissa, Utour, 6renyou, Qunar, and many other prominent Chinese agencies.
Before the pandemic, China was Britain's second most valuable inbound tourism market, bringing in £1.7 billion in 2019.
Click here to see all the event photos
From Loch Lomond to Kew Gardens, VisitBritain's tourism partners are ready to welcome back Chinese visitors in 2023 (Click here to watch the video from mainland China)