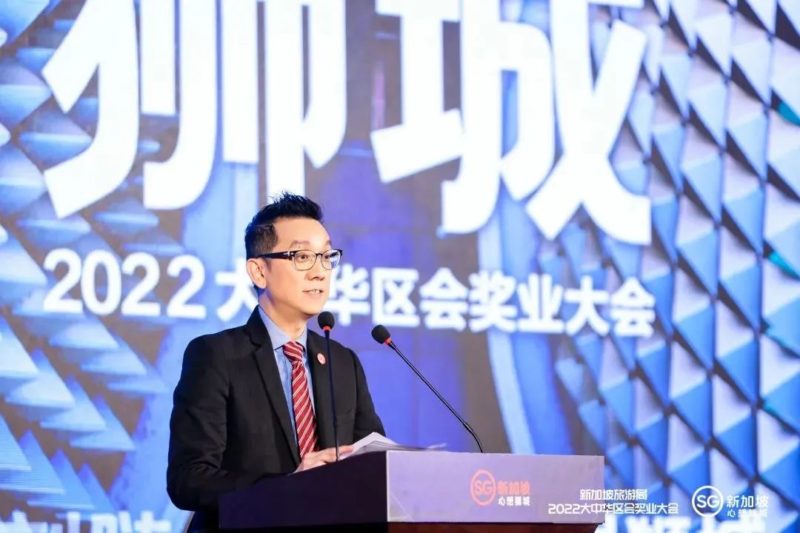 Andrew Phua, Chief Representative & Executive Director Greater China, Singapore Tourism Board
On 24 August 2022, the Singapore Tourism Board (STB) held its 6th Greater China MICE Industry Conference. For the first time, the conference was held as a hybrid event, with four sessions held simultaneously in Beijing, Shanghai, Guangzhou, and Chengdu, all integrated through a virtual platform.
The offline events were organized by Dragon Trail International, brought together on our online platform, which powered interaction amongst the four locations and shared activities including lucky draws.
After three years, this was the STB's first offline MICE event since the pandemic. It also served as an active exploration and reimagining of the integration of the MICE industry and technology in the post-pandemic era.
To learn more about the conference, the recovery of Singapore's MICE industry, and the future of hybrid events, Chinese B2B travel media brand TMW spoke to Andrew Phua, Chief Representative & Executive Director Greater China, Singapore Tourism Board.
Did STB hold this kind of event for the Chinese market prior to the pandemic? What was different about this year's event?
In contrast to the previous offline conferences, this conference adopted a hybrid "online + offline" model for the first time. Held simultaneously in Beijing, Shanghai, Guangzhou, and Chengdu, the event helped Singapore and Chinese industry colleagues to interact and communicate long-distance. After three years, this is not only STB's first offline event for MICE industry and the media since the pandemic, but it is also an active exploration and reimagining of the integration of the MICE industry and technology in the post-pandemic era.

Video recap: Singapore Tourism Board's 6th Greater China MICE Industry Conference (Click here to view the video from China)
What were your goals for this year's event?
The theme of the 6th Greater China MICE Industry Conference is "Re-drawing the Lion City". This means that STB and our MICE partners are reuniting and working together to draw a new blueprint for the Lion City's MICE industry. STB's intention was to use this conference to strengthen cooperation with our partners and jointly develop China-Singapore MICE tourism. Over many years, the conference has become an important platform for exchange and sharing for the MICE industry in Singapore and China, helping both sides to get an in-depth understanding of Singapore's MICE resources, and the development of China's MICE market. As many parts of the world are shifting coexisting with COVID, business activities are gradually coming back, and Singapore's MICE tourism industry is also expected to fully recover within two to three years.
Therefore, after a lapse of three years, we chose to hold this conference now, so that Singaporean and Chinese industry partners could come together to discuss how to restart travel safely, and the recovery and development of Chinese MICE tourism. In addition, in order to bring diverse perspectives and forward-looking insights to the MICE industry, STB partnered with Caixin Media for the first time to hold a roundtable forum, inviting cross-industry guests to share their insights, with a view to strengthening the understanding among different industries, and to explore potential opportunities to empower the MICE industry.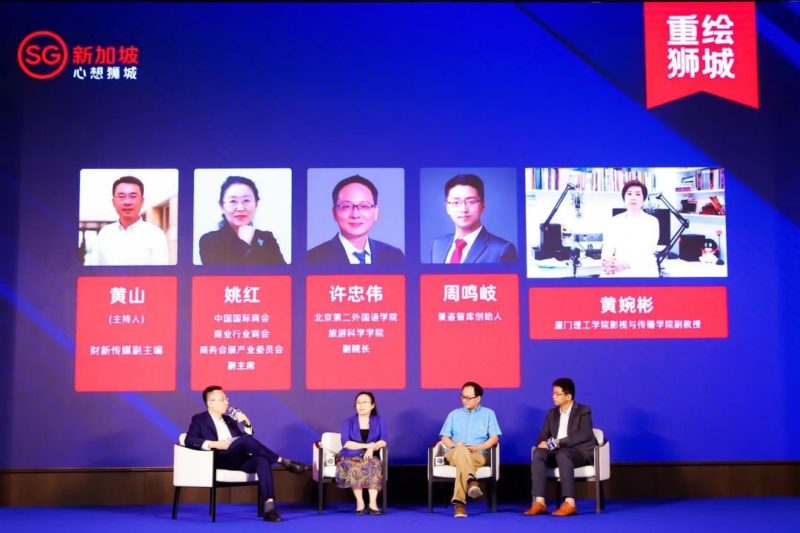 Panel discussion with Caixin Media
For you, what was the highlight of this year's event?
The first highlight is the format of the conference itself. Because of uncertainties relating to the pandemic and other factors, STB decided to link up four conference venues with a hybrid format, including online interaction between Chinese and Singaporean operators. This kind of hybrid conference model has already become established in Singapore during the pandemic, and so the conference also reflects the digital transformation and innovation of Singapore's MICE industry.
The second highlight is the expansion of cooperation opportunities. At this conference, STB signed a three-year cooperation MOU with the China Entrepreneurs Forum and Netxus Global, aimed at mutual cooperation and mutual benefit. This will help to promote the cooperation and development of enterprises from Singapore and China in the region, and promote industry investment and financing, while also building a platform for learning and exchange, to promote the establishment of a regional ecosystem of partners. The three parties will also establish a regional cooperation mechanism through business, conferences and seminars.
Third, at this conference, STB actively broke down barriers by joining hands with Caixin to discuss how destinations in the post-pandemic era can integrate advantageous resources from popular areas such as technological empowerment, cultural advantages, and business overseas, in order to stimulate business travel and bring in-depth market insights and opportunity prospects to new Chinese industry players.
What are the advantages – or drawbacks – of holding an event like this simultaneously in four different cities? Would you organize a conference again in this way?
Whether it is online or offline, the most important thing for the conference is whether its value can be effectively extracted, and whether it offers a smooth experience for participants. Through close communication and cooperation with various partners, we used technology to ensure the smooth participation of guests and Singaporean industry partners in four locations. From the conference session, to the live broadcast of the dinner, to interaction among participants, the event offered a smooth experience, and was a very good attempt.
The pandemic has increased uncertainty around holding live events, with frequent changes that test the resiliency of the organizer. The hybrid form of face-to-face communication and virtual interaction may become the norm in business activities. Although COVID has posed challenges to conference organization, our desire for industry gatherings will not change. Therefore, the hybrid conference model combining online and offline is a major development trend.
Interested in running your own hybrid event? Dragon Trail can help make it happen. Contact us today to discuss your plans.