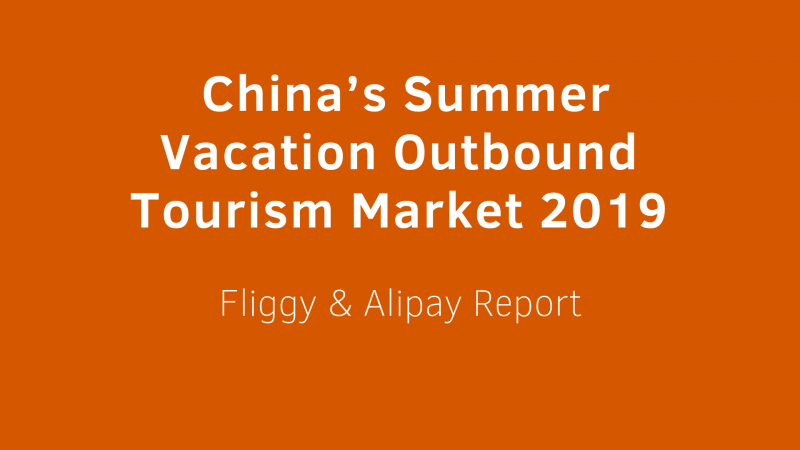 Fliggy and Alipay have recently released a report on Chinese outbound tourism over the summer vacation period. The report includes information on the fastest growing destinations, consumption trends, demographics, and more. We've translated the report into English – the original Chinese can be accessed here.
For reference, Fliggy is Alibaba's OTA, and Alipay is Alibaba's mobile payments service. Alibaba is one of China's "internet giants", and also owner of e-commerce site Taobao.
1) Source Cities
The number of tourists coming from small cities has increased rapidly. Most of these cities are in the northern part of China.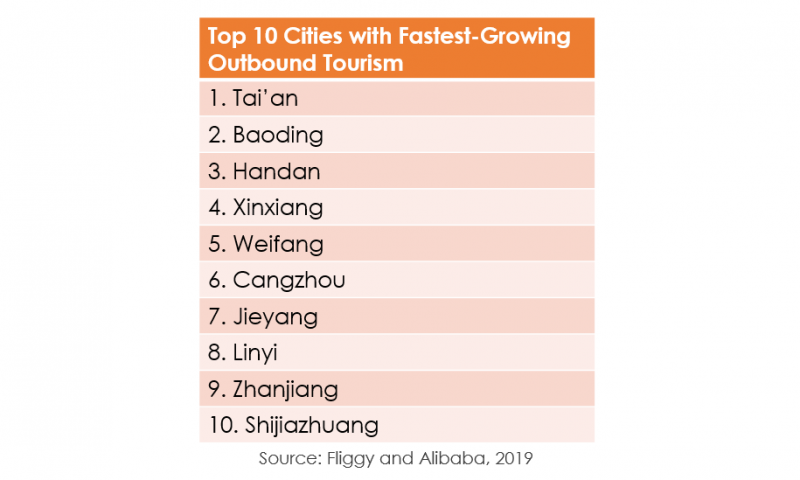 2) Age Demographics
The number of tourists born in the 2000s traveling abroad soared 346% percent year on year for the summer vacation period. The post-90s and post-80s generations, however, continued to represent the major share of China's outbound tourists.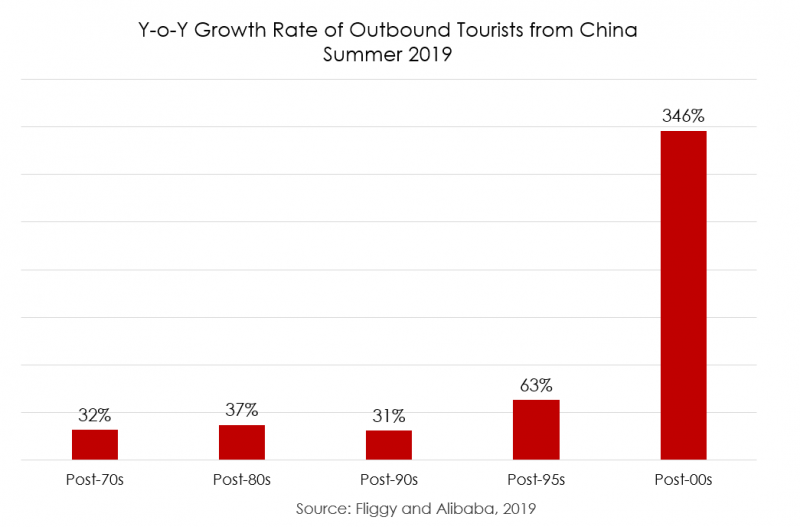 3) Top 10 New Destination Countries
Southeastern Europe has been one of the fastest-growing destinations for Chinese outbound tourism, a trend that's confirmed by Fliggy's data for summer 2019. Several Southeast Asian destinations are also showing strong growth, and North Korea's rise in popularity this year is related to the reopening of the Mass Games to the public. A surprising no. 2 on this list is Afghanistan, but please keep in mind that the data is only about growth rates, not the actual number of travelers, which will undoubtedly be quite low for Afghanistan.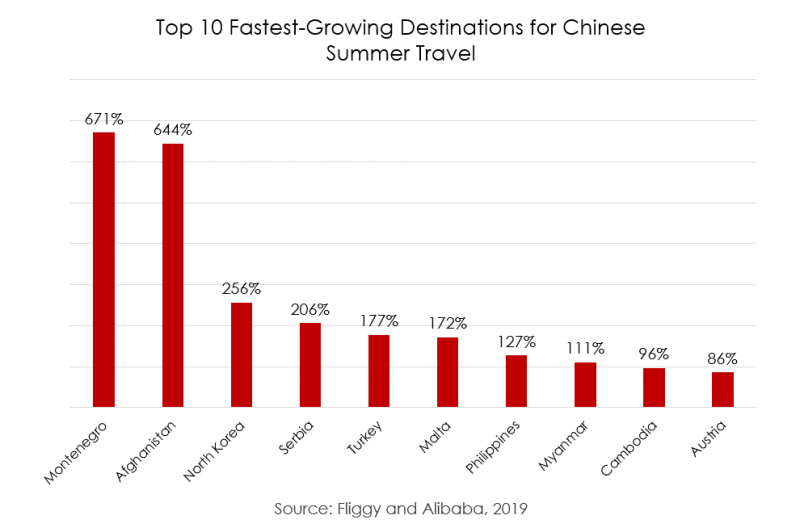 4) Top Activities
According to Fliggy's report, Chinese tourists in Thailand are no long as interested in "ladyboy" shows, and are instead more attracted to aquariums, museums, and historical sites.
Young people enjoy treating themselves well, with spas and hot springs, as well as fine dining around the world. At the same time, there's been a major surge in interest in Harry Potter-related tourism.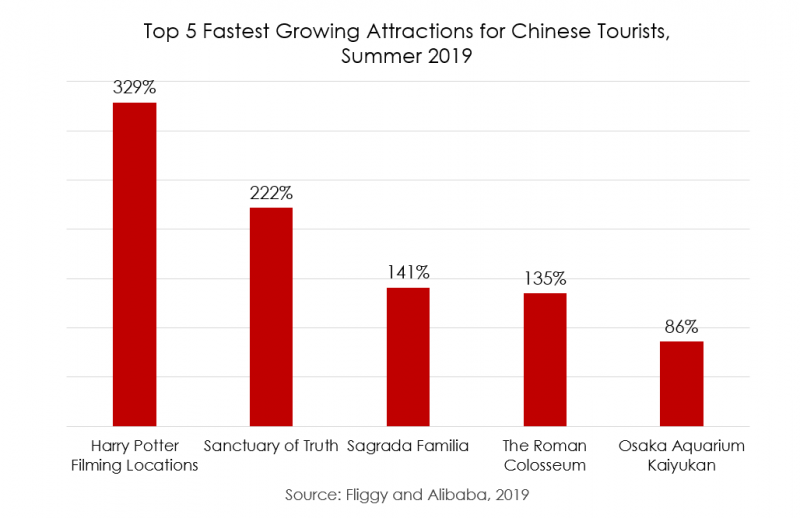 5) Fastest-Growing Travel Products
Transportation purchases on Fliggy, including car rental, train tickets, and public transportation, have all increased from last year. However, the area with by far and away the largest increase in booking and purchasing is travel photography, including destination wedding photography.