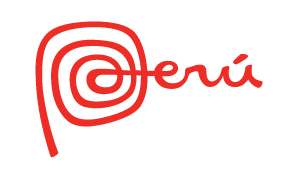 Peru has taken great interest in recent years in becoming South America's premier destination for Chinese tourism, actively seeking to boost visitor numbers through adjustments in visa policy and concerted efforts to market the country to high-end Chinese travelers.
Attendance of the International Luxury Travel Market (ILTM-Asia) in Shanghai, the launch of a WeChat-based China Travel Academy for the travel trade and the hosting of a live WeChat webinar over the next several weeks are the latest activities in this long-term strategy.
The Peruvian Minister of Tourism and Trade first visited China in 2014, meeting and consulting with senior executives from the airline and tour operator sectors to understand the market better. Following on these meetings, Peru has taken major steps to simplify its visa process for Chinese citizens. Just three years ago, Chinese tourists had to wait a full month to have their visa applications processed; from this year, those who already have a valid USA, Australia, Schengen or UK visa, do not need to apply for a Peru visa at all.
This relaxation of visa requirements, alongside increased marketing efforts by the Peruvian Commission for the Promotion of Exports and Tourism, PromPeru, has had significant results. Tourism from China to Peru nearly doubled between 2013 and 2016, with an increase of 33% in arrivals in 2016 alone. This year, PromPeru is rolling out a series of initiatives to encourage more high-end visitors to visit the country, including investing in a Chinese website and social media presence, as well as online destination training for Chinese travel agents and participation in the luxury travel trade event, ILTM-Asia.
PromPeru has decided to focus their China marketing strategy on promoting a luxury travel angle. "With a very long flight and the need to spend more than just a few days, a trip to Peru is not cheap. The unique natural attractions and culture in Peru lend themselves to individual or small group tours, not mass market tourism," explains China outbound travel expert Roy Graff, who has worked with PromPeru since 2012, both through Chinese market entry specialist ChinaContact and now at digital marketing agency Dragon Trail. Peru also benefits from boasting high-end luxury dining experiences – the country's restaurants and chefs picked up four prestigious awards at 2017's World's 50 Best Restaurants event – as well as iconic boutique hotels.
"This year we are focusing our efforts on engaging with the Chinese travel trade and providing them with the right information and resources to plan better tours to Peru for their customers," says Marisol Acosta, Director of Tourism Promotion of PromPeru. At the ILTM-Asia fair on June 5-8 in Shanghai, the organization, together with a number of Peruvian tour operators, will meet with luxury travel agents from China and the rest of Asia, to promote knowledge about Peru as a travel destination.
These face-to-face meetings are complemented by a number of digital marketing activities, coordinated on behalf of PromPeru by Dragon Trail. During ILTM, PromPeru will unveil their WeChat-based China Travel Academy 'Peru Expert' training program. Developed by Dragon Trail, this educational program is aimed at Chinese travel agents who want to increase their knowledge of Peru and ability to sell it as a travel destination.
For this year's marketing strategy, PromPeru has chosen "17 different experiences and major attractions that have particular resonance with Chinese visitors, from major scenic landmarks to ancient culture, from modern world-famous cuisine to soft adventure activities," explains Graff. This marketing content has been especially selected to suit the demands of a high-end Chinese market, with the number 17 chosen not just because it is the year 2017, but also because the numbers 'one' and 'seven' are pronounced as 'yiqi' in Mandarin, which can also mean 'together'. "The message is that Peru is a place that should be experienced together with family and friends," says Graff.
Before the launch of the China Training Academy at the ILTM fair, there will also be a live, WeChat-based webinar on Peru for Chinese travel agents, held on May 19. Sylvie Chen, a seasoned travel professional who has visited Peru extensively and had previously interpreted for the Tourism Minister of Peru on her visit to China, will deliver the webinar through Dragon Trail's proprietary WeChat live webinar platform. Travel agents who are interested in learning more about Peru can sign up to join the webinar from anywhere in the world, on the 19th of May. They can log in with their own WeChat accounts and watch the entire webinar on their smart phone or tablet. If they have questions during the webinar, they can simply type and send them in, for real-time replies. The entire webinar will be recorded and made available later through PromPeru's official WeChat account and website.
Transforming Peru in the eyes of Chinese travelers from a rarely visited, mysterious destination to a well known South American hotspot for luxury travel is no small feat, and requires a very active and multi-channel approach. PromPeru's decision to supplement its face-to-face meetings, including familiarization trips and travel fair attendance, with new digital tools such as the China Travel Academy and upcoming WeChat-based webinar, allows the country to reach a much larger number of travel industry professionals and potential visitors.
FOR IMMEDIATE RELEASE:
CONTACT:
Roy Graff
Managing Director EMEA, Dragon Trail Interactive
Tel.: +44 (0)20 3289 8915
Email: roy.graff@dragontrail.com