Mid-way through 2017, what are the year's most important trends and developments for Chinese tourism and the Chinese digital landscape? In travel, we can see the emergence of new destination hotspots and niche interests in a quickly maturing market. The digital world is also changing just as rapidly, if not more so, with continuous growth of WeChat in terms of users and functions, the rise of mobile ads and new kinds of apps such as news aggregators and short video platforms. We've compiled an overview of trends in H1 to understand which areas have the most opportunity for growth and which strategies are likely to be most successful for the travel industry, and to identify the primary challenges facing tourism and digital resources.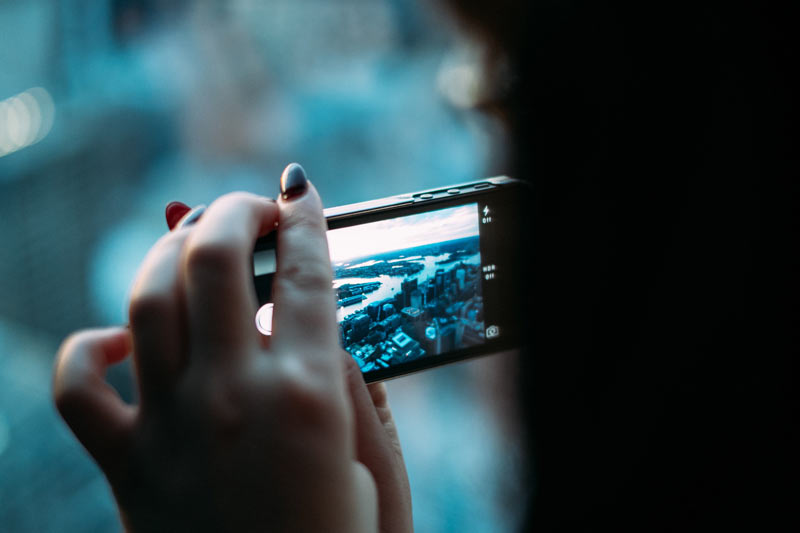 Travel Trends
Information collected by Chinese outbound travel research institute COTRI shows a mixed picture for both growth and decline in Chinese tourism around the world, and a rapidly changing landscape in terms of niche markets and trends.
1. Regional growth
Traditionally the most popular destination for Chinese outbound tourism, the Asia Pacific region has thus far had variable results in 2017. Key destinations South Korea and Taiwan have dropped because of political tensions, and numbers to Thailand have also declined because of a crackdown on "zero dollar" cheap group tours. Year-on-year growth is slowing to destinations like Japan, Singapore and Australia, though Hong Kong and Macau have shown recovery from previous years. Cambodia, Indonesia, the Philippines and Vietnam all continue to have strong growth in 2017.
European is doing well after recovering from the terrorist attacks in 2015 and 2016. The big growth is in Scandinavia, including Iceland, and Eastern Europe. These are newer destinations that appeal to Chinese travelers who have already visited core European countries and sites, and they are also perceived as safer. That said, more traditional destinations such as France and Germany are recovering well from last year's shock.
In Canada, growth is stable at 17%. The US was expected to have 18% growth, but has not yet published the numbers for this year, and there are many uncertainties due to the current political administration. We can see very strong growth from Latin America, especially Chile, Peru and Mexico. This is mainly due to visa deregulations in those countries, which makes them visa-free for Chinese citizens who have already received visas to the USA, UK, Australia or Schengen regions. There is also significant growth in numbers to Morocco, which now offers visa-free travel for Chinese, and Egypt.
2. Other travel trends
Strong growth from countries that have recently relaxed visa restrictions, such as 96% year-on-year Q1 growth of Chinese tourism in Mexico, highlights the importance of visa deregulation for niche destinations to attract Chinese tourists. 2017 has also seen the addition of many new direct flights so far, with many more to come throughout the year. These include flights from first-tier cities like Beijing and Shanghai, but many are also from second- and third-tier Chinese cities, such as Tianjin, Haikou and Changsha, to overseas destinations on every continent.
Research by COTRI shows that while total spending by Chinese tourists has increased at a double-digit rate over the past decade, it is now decreasing as travelers are maturing, with younger travelers more likely to do online research in search of the best deals. This is just one of the ways in which the market is changing as it matures. Travelers from first-tier cities are now increasingly attracted to niche destinations or reasons for traveling, such as health tourism, cruises and in-depth, bespoke experiences. Meanwhile, tourists from second- and third-tier cities might be picking up the slack when it comes to visiting must-see destinations that first-tier travelers have already been to, but they are also likely to do FIT travel, especially if they are younger, and opt for self-driving travel over coach tours. Catering to these new trends, customized tour experiences such as cruises to Antarctica, treks in New Zealand and Northern Lights tours in Iceland are attracting small groups with large budgets.
Digital Trends
1.  The rise of news reading apps
News aggregator app Today's Headline, aka Toutiao, was already an emerging trend in the Chinese digital landscape in 2016, and it continues to be important this year. The app's 480 million active users select specific people, topics and news sources to create a customized list of headlines to scan. The app reported RMB300 million worth of revenue in 2014, 1.5 billion by 2015 and 6 billion from advertising in 2016. Toutiao's ads are displayed in its users' news feeds, and personalized using artificial intelligence, just like the news stories.
Although Toutiao is leading China's news apps, reaching 13.8% of Android users, there are other similar apps out there. These include Tencent News, with a 10.5% reach, Tiantian Kuaibao (6%) and Yidian Zixun (2.6%).
2. Mobile advertising is shifting
The future of online advertising in China is most definitely mobile. It is forecasted to surpass wired internet advertising in 2019, and projected to more than double in revenue from US$15.4 billion in 2016 to US$38.7 billion in 2021, according to PwC. The rise in mobile advertising is driven in large part by WeChat, and Toutiao's in-feed advertising is also helping to fuel the growth. At the same time, Baidu, which has made huge profits from paid searches in the past, is now struggling to maintain its once-thriving growth, and even showed a 6.7% decline in advertising revenue in Q3 of 2016.
3. WeChat developments 
Social media platform WeChat now has 938 million monthly active users, putting it ahead of messaging service QQ. With an 83.5% satisfaction rating, it is also China's preferred social media, though there has been a slight decline in daily active users within the 18-25 age bracket in 2017, as younger consumers are increasingly aware of the negative consequences of being always connected on social media and actively choosing to limit their time on the app. At the same time, however, WeChat is attracting more of an older demographic. eMarketerestimates that 62% of Chinese internet users aged 55 to 64 will be social network users this year, predominantly using WeChat.
WeChat is also developing as a platform, with the launch of mini programs in January 2017. At this point, the penetration rate is only 20%, but WeChat owner Tencent will be investing quite a lot in this area in the future and is also testing ads for these mini programs. The cloud-based programs do not need to be installed on a phone, and they are available directly through WeChat. A location-based search function allows businesses to use the mini programs to encourage online to offline interactions, and there is also opportunity for offline to online transactions using QR codes to direct WeChat users to a mini program. There is lots of room for the travel industry to use these mini programs as they become more popular, for bookings, check-in and concierge services, and many other functions.
4. Video content
Video content is booming in China, with 41.5% of the country forecasted to be digital video watchers this year. New, short video platforms especially are becoming more popular, with older, long-form video platforms like Youku fighting to keep up. The most popular apps are Miaopai, Toutiao Video, Kuaishou and Meipai. These, alongside Weibo's live streaming platform Yizhibo, have been embraced by luxury brands and KOLs, and live streaming has gained in popularity for everything from watching semi-professional live-streamers eating lunch to major fashion events.
5. Increased censorship
While WeChat continues to gain new users and add new functions, it has also been the target of increased censorship this year. A crackdown on celebrity news in June led to WeChat removing 25 public accounts, including that of fashion magazine Harper's Bazaar. Another rapidly developing digital area that is finding itself the subject of new government crackdowns is live streaming video. Also in June, Chinese authorities shut down video and audio streaming on three Chinese internet platforms, and live-streamers on Weibo will now be required to obtain a license to do so.
6. WeChat for the travel industry
DragonTrail Interactive has tracked WeChat accounts in the travel industry, including the subscription accounts of National Tourism Boards (NTOs) and Destination Marketing Organizations (DMOs), and service accounts for airlines and cruise lines, since the start of 2017. Analysis of the H1 data reveals that the most popular NTO and DMO accounts and posts include visually pleasing, photo-rich content, alongside practical travel information. News pieces about relaxed visa requirements or new direct flights tend to get a particularly large audience. While airlines are also increasingly posting practical, engaging content as well, successful airline and cruise line accounts primarily focus their content on sales promotions.
This content was first discussed at the 2017 H1 China Outbound Tourism Review Webinar held on the 12th July.