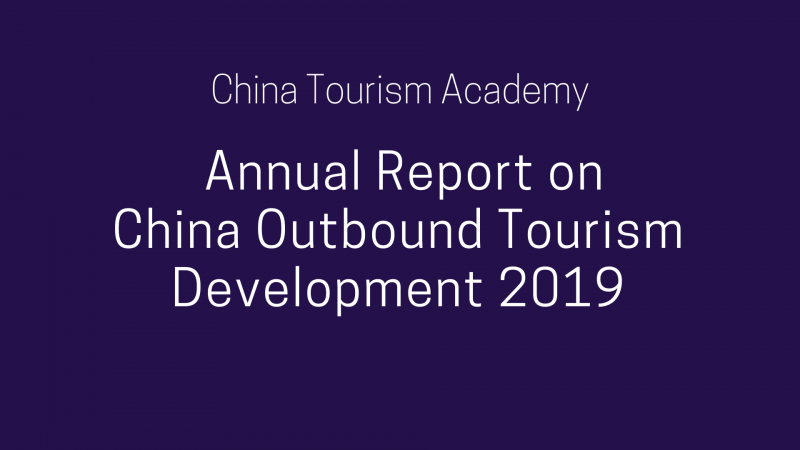 The China Tourism Academy's (CTA) Annual Report on China Outbound Tourism Development 2019 is based on 2018 data on outbound travel from China. It was released on August 1, 2019, and includes data from both CTA-Ctrip and CTA-Mafengwo collaborations, looking at overall market trends and consumer preferences.
We have translated selections of the extensive report into English. Click here to access the full report, in Chinese.

A total of 149.72 million outbound trips were made by Chinese tourists in 2018, up 14.7% from the previous year. Chinese tourists spent $130 billion overseas in 2018, up 13% from the previous year.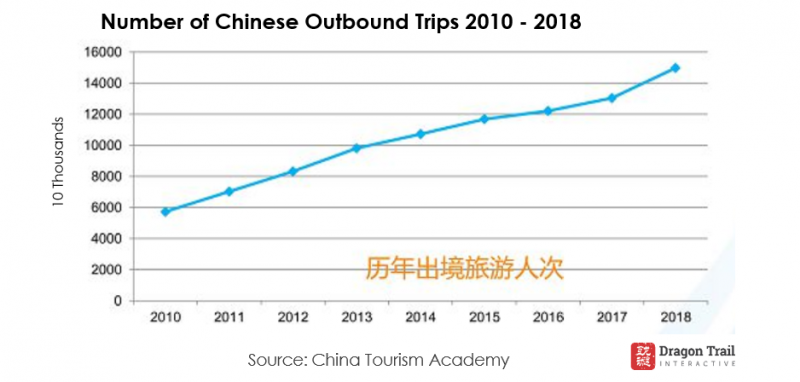 More than 10 million outbound trips were made by Chinese tourists every month in 2018. More than 12 million outbound trips were made in January, February, April, July, August, November, and December of 2018.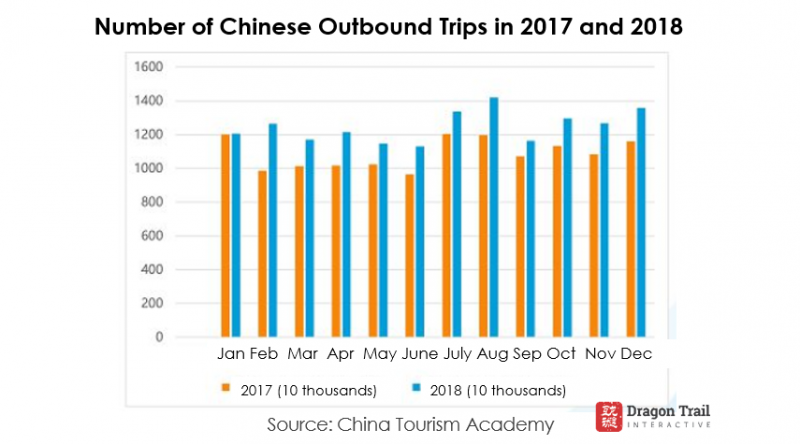 Asian destinations were overwhelmingly the most popular for Chinese outbound trips, with nearly 90% of the market share. These trips include those to the Greater China destinations of Hong Kong, Macau, and Taiwan.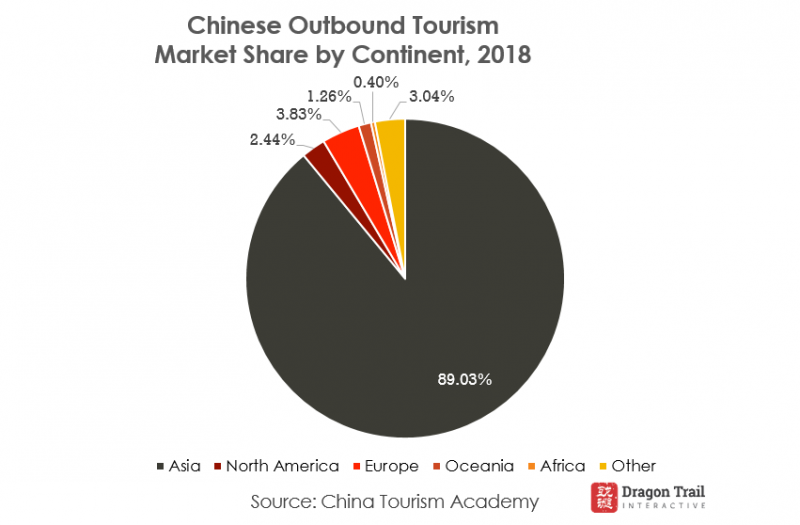 The growth of independent travel from China has not harmed the growth of registered travel agencies, which have been rising in number in nearly every part of China. Beijing is home to the largest number of registered travel agencies, followed by Guangdong.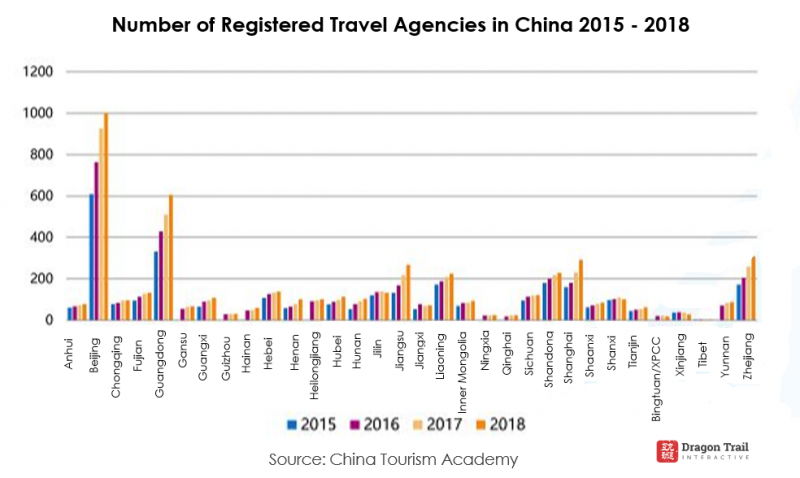 Shopping remains the leading travel spending category for Chinese outbound tourists. In second place is food.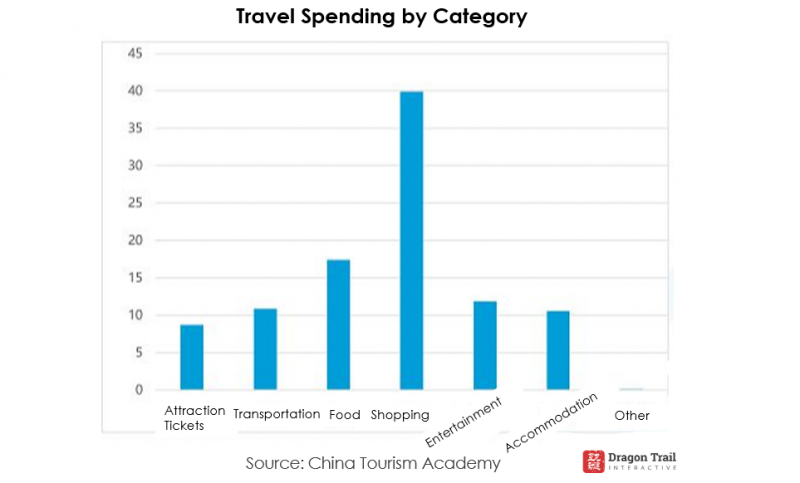 53.11% of survey respondents were first-time overseas travelers. In 2018, 55.24% of surveyed tourists traveled abroad with a tour group, and 50.65% of respondents said they would be willing to join a tour group in the future. This is a significant drop from 72.1% traveling with tour groups in 2017, but group tourists were still in the majority.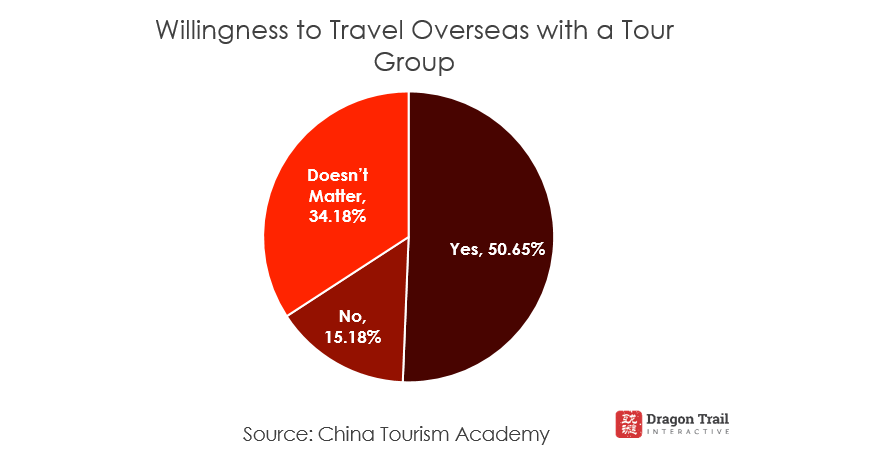 In the categories of flight booking, hotel booking, travel planning, and dining choices while traveling abroad, independent travelers overwhelmingly relied on digital channels.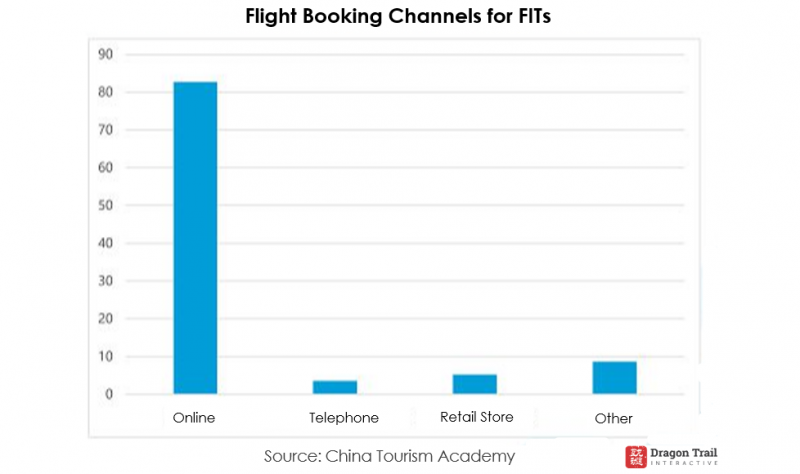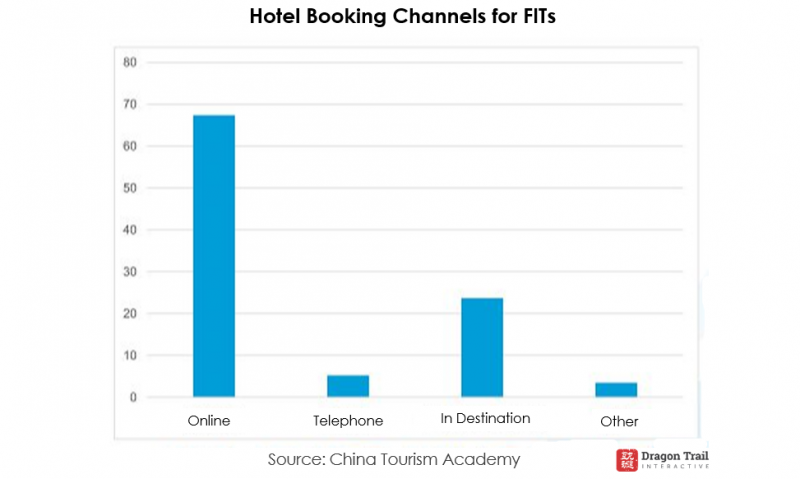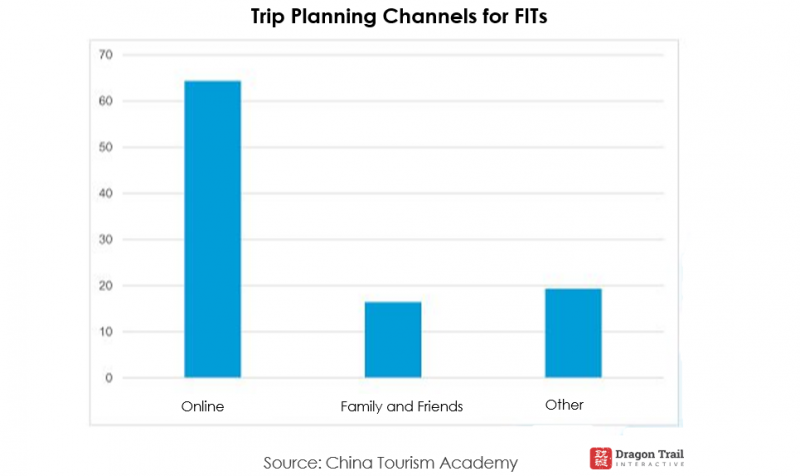 Chinese outbound tourism-focused digital marketing agency Dragon Trail Interactive provides tourism brands around the world with services and solutions to reach Chinese consumers and the Chinese travel trade. Learn more about our services and examples of our work.
Stay up to date with the latest Chinese outbound tourism and digital news by following us on Twitter and LinkedIn, and subscribing to our monthly newsletter.