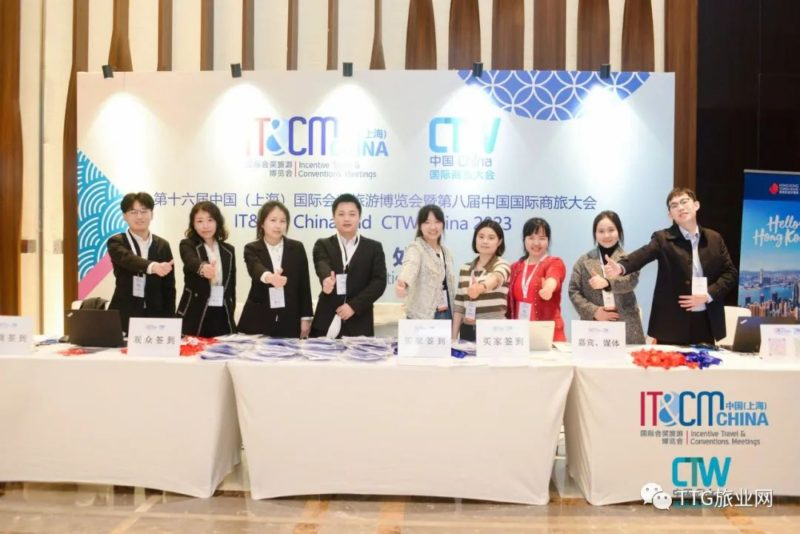 For the first time since 2019, IT&CM and CTW China was held as a physical event in Shanghai from 21-23 March, bringing together more than 600 delegates from 32 countries and territories. Now that China's most important MICE exhibition has returned, what about China's MICE market? We spoke to IT&CM buyers and exhibitors about this new stage in China's MICE market and what the industry expects for the future.
1. The market is poised for a comeback
The first major travel industry event to be held in China after its reopening, IT&CM and CTW China attracted 400 buyers. The event was held in Shanghai, but buyers came from all over China, representing regional markets throughout the country. We spoke to buyers from Chengdu in central China, Liaoning in the north, and Zhuhai in the south.
Domestically, the recovery of tourism and MICE has been rapid. "Compared with before the pandemic, the flow of people and passengers has exploded," said a representative from the Nanjing tourism board.
Recovery hasn't yet been so explosive outside of mainland China, but the industry is optimistic, and MICE travelers have wasted no time in taking advantage of China's new travel policies. Jenny Yang, Business Events Manager for Tourism Australia, explained that there were already Chinese incentive groups at this year's Australian Open (16-29 January), having made their travel arrangements in December 2022. While Tourism Australia expects the Chinese MICE market to fully recover in 2024 or 2025, Yang was upbeat. There are already big groups booked in for the end of 2023, she said. Confidence in the MICE market is gradually recovering, and increasing flights and favorable policies are helping to accelerate the recovery.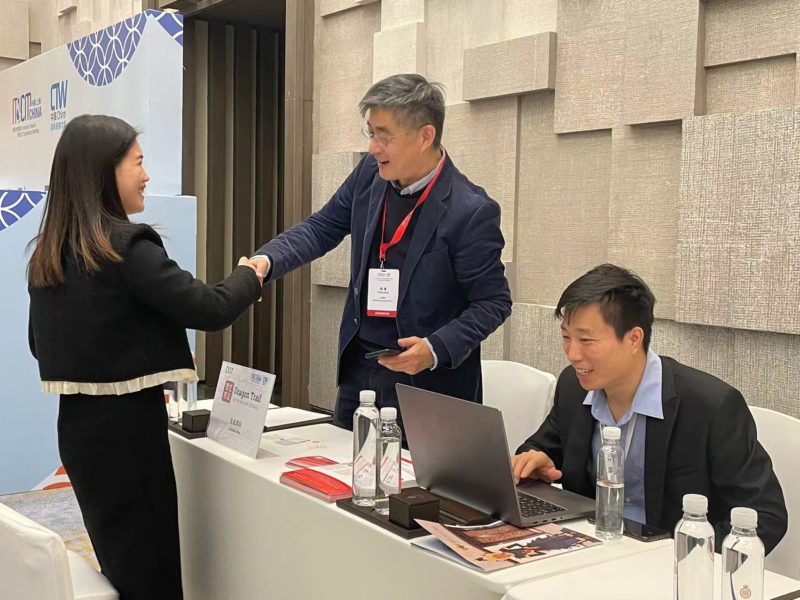 2. Chinese MICE groups are big
Historically, China is known for breaking records when it comes to MICE group size. In March 2014, Dubai received the largest incentive group in its history – a delegation of 14,500 from Nu Skin in China. Five years later in March 2019, Switzerland received a group of 12,000 Chinese on the largest incentive trip in its history.
Should we expect Chinese MICE groups to be smaller post-pandemic? That's not what the industry predicts. Yang says that Australia expects groups numbering upwards of 1,000 from China, and is currently offering incentives to attract groups of 700 or more.
A hotel operator in Hong Kong's Ma Wan Island, Mr. Chen explained that while demand is high, his hotel is limited in its ability to cater to Chinese MICE groups, as it only has 43 rooms, and Chinese MICE groups usually include several hundred delegates.
3. Capacity challenges remain from the pandemic
Having the facilities to cater to groups ranging in the hundreds to the thousands is one capacity issue that has been and will continue to be a constant when it comes to the mainland Chinese MICE market. But other capacity issues are very much related to this specific time period coming out of the pandemic, and are the same issues facing leisure tourism as well.
Speaking about the hospitality industry in Hong Kong, Mr. Chen explained that while demand is recovering fairly rapidly, there are gaps in human resources to meet this demand. Globally, the hospitality and travel industries shed significant talent during the pandemic, and have been scrambling to recruit staff now that travelers are back.
Especially relevant for destinations and businesses trying to woo the mainland Chinese market is the issue of flight capacity, which is picking up but still lags far behind pre-pandemic levels for most world regions. Those that are reaching pre-pandemic capacity faster – for example, the Middle East – may have advantages when it comes to MICE as well as tourism.
Yang also mentioned a current lack of market awareness about what things are like in Australia, and what MICE resources are available. The Chinese travel industry is currently rebuilding and updating knowledge, and attending trade events like IT&CM and CTW China is clearly the right approach for suppliers and buyers who want to get business moving once more.
Read also — China: Best Travel Trade Shows for 2023
4. In person meetings are back, but technological developments will continue to facilitate business
There's no question that 2023 is the year to return to in-person events – this is of course crucial to the recovery of the MICE industry on all levels. But technological developments from the pandemic years are going to have a lasting impact.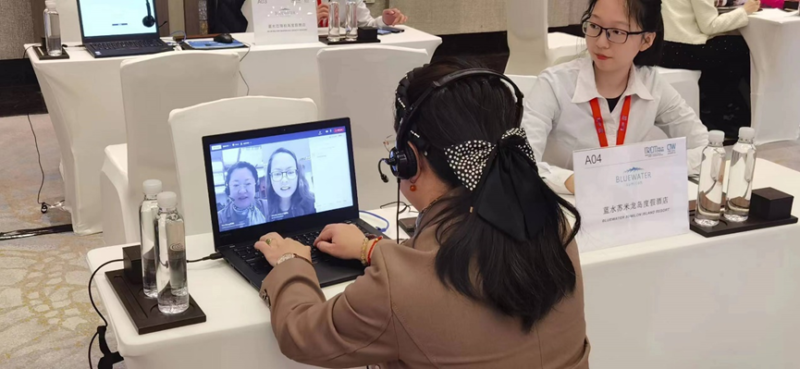 Remote meetings facilitated more business agreements at IT&CM's hybrid event in Shanghai, March 2023
IT&CM and CTW China's March 2023 edition was actually held as a hybrid event, with support from Technology Partner Dragon Trail International to facilitate online meetings in a designated area of the exhibition space.
"IT&CM China's Remote Meetings Assistant shortened the distance with the hotel in the Philippines. The power of technology has changed the traditional exhibition," reported back Ms. Zhang, a buyer in charge of a travel agency in Hohhot, Inner Mongolia. Zhang's trip to the exhibition in Shanghai was her first long-distance business travel since the pandemic, and included both offline and online meetings. The remote meeting with the Bluewater Sumilon Island Resort in the Philippines concluded with an agreement on future cooperation.