COTTM in 2019
One of the top questions we've been asked recently is about which travel trade shows are being held in China this year, and which ones we would recommend attending and exhibiting at. While some trade shows that used to take place in China have not yet announced dates for 2023, most of the strongest exhibitions for international travel do already have scheduled offline events.
A majority of these offline exhibitions are being held at different times of year compared to their normal pre-pandemic schedule, so make sure you're up to date with what's happening when.

21-23 March, Shanghai | 11-12 April, Online

Incentive Travel & Conventions Meetings China (IT&CM China)


Organized by media company TTG Asia in Shanghai, this MICE-oriented exhibition includes inbound, outbound and domestic travel. Exhibitors are mainly hotel chains, airlines, and destinations appealing to corporate travel buyers. The exhibition offers a sophisticated matchmaking program and pre-scheduled appointment system to make it easier for attendees to efficiently organize their time. This year, IT&CM is being held as a hybrid event for the first time. The offline exhibition is actually being held according to IT&CM's normal, pre-COVID schedule, in late March. Then, a follow-up digital event will be held in April, with knowledge-sharing sessions, virtual networking and more, hosted on Dragon Trail's online event platform. The event currently has around 700 exhibitors, 500 buyers, and 55 media attending.
19-21 May, Guangzhou
Guangzhou International Travel Fair (GITF)


China's longest-running cultural and tourism fair celebrates its 30th anniversary in 2023, and will be the first major offline tourism fair to be held in China since the pandemic. Based on past evets, the fair is expected to attract more than 30,000 professional visitors and buyers, and more than 100 media. GITF is a particularly important trading platform in South China, and a good way of tapping into the mature and vibrant Guangdong market.
12-14 September, Shanghai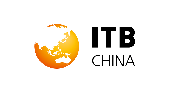 This three-day B2B travel conference and exhibition is one of the best, and most professional events in China. It was held from 2017-2019, and returns to Shanghai in September 2023. The exhibition is organized in partnership with TravelDaily China and includes business and leisure travel, as well as travel technology. It attracts buyers from travel agencies all around China, but is best for targeting Shanghai and its surrounding cities, including Hangzhou and Nanjing.
15-17 November, Beijing

China Outbound Travel and Tourism Market (COTTM)


This is one of the only China outbound travel markets purely for the trade, catering primarily for Beijing and north China agents. Organized by Tarsus Exhibitions, a UK company, this exhibition and conference benefits from the experience and professionalism of a European event management company. It has been held at the Agricultural Exhibition Center near the embassy district in east Beijing since 2004, making it the most established and best-organized B2B travel trade show in China, particularly for the north China market.