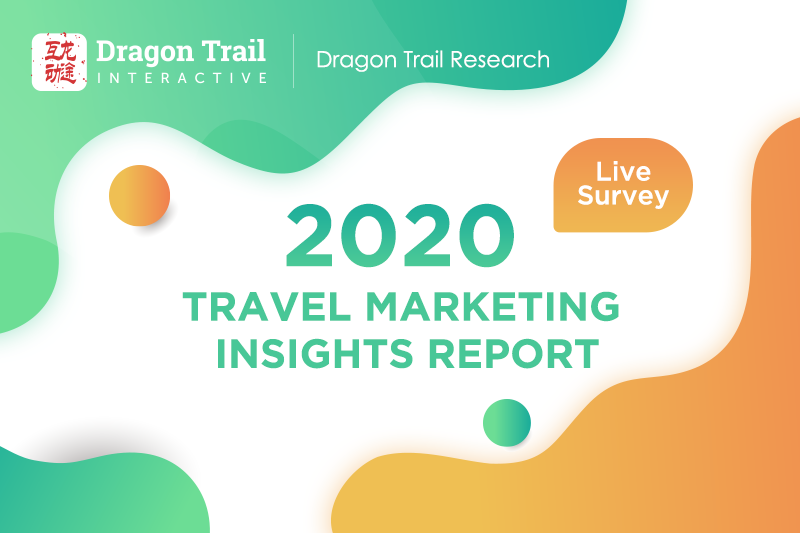 Survey Launched for 2020 Travel Marketing Insights Report
In 2020, COVID-19 has created serious challenges for tourism marketing. At the same time, it has also been an opportunity for taking stock, creativity, and new development. Forward-thinking marketers have not only obtained fresh insights on marketing strategy and channels, but have also established a new era of digitalization for the industry.
Dragon Trail Research's 2020 Travel Marketing Insights Report will review the digital marketing work of tourism marketers in 2020, and make an inventory of the general trends and changes in digital marketing for the tourism industry. Based on a survey of the tourism industry working in Chinese outbound and domestic travel, the report will explore the digital efforts and changes in thinking of travel marketers, summarizing key marketing methodology and successful case studies. The report aims to enlighten and guide travel marketers who are embracing digital transformation and amelioration, and support their own development.
Dragon Trail Research is conducting this industry survey and interviews, and releasing the 2020 Travel Marketing Insights Report to help the tourism marketing sector grasp the changes and trends in digital marketing and be best prepared for the recovery of the tourism industry.
We invite all tourism marketing practitioners and brand owners working with the Chinese outbound and/or domestic markets to participate. Results will be shared directly, and the full report released by Dragon Trail Interactive and Travel Marketing Watch.
Survey link (or scan the QR code below): https://dragontrail.wjx.cn/jq/88958196.aspx