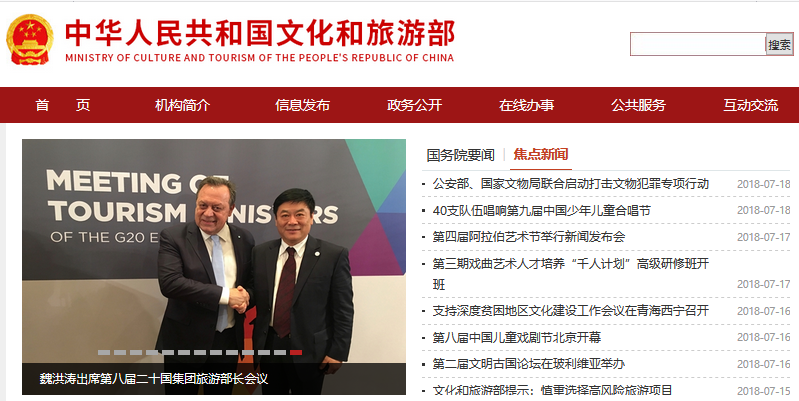 In March, 2018, the China National Tourism Administration (CNTA) was absorbed into a new, larger government ministry, called the Ministry of Culture and Tourism (MCT), which combines the former CNTA with the Ministry of Culture (MOC). What does this mean for outbound tourism?
Although the CNTA has been dissolved, the change actually gives tourism greater importance in the Chinese government, argues Jing Travel, especially outbound tourism.
On a more practical level for those working in the travel industry, the old CNTA website is now defunct. Instead, you should visit the new MTC website for official Chinese-language tourism-related news and policy.
There's also a new website where you can download the list of the 4,000+ Chinese travel agencies that are officially licensed for outbound tourism. A Chinese agency needs to have this kind of outbound license to be able to operate leisure tour groups and packaged tours to international destinations, but it is not required for flight- or hotel-only bookings for individuals.