NTOs: The top three NTOs of the week were Destination Canada, Tourism Authority of Thailand Beijing Office and Tourism New Zealand, which also published the most popular article of the week with nearly 40,000 page views. The post popularity is not surprising as the headline reads "A five year multiple entry visa has arrived, come and travel to New Zealand". The article also introduced the country's most popular attractions.
DMOs: For the third week in a row, Hong Kong Tourism Board topped the DMOs ranking and doubled down with the most read article about exploring the city.
Airlines and Cruise Lines: Air Asia's article about tickets to island destinations starting at 325 Renminbi attracted over 100,000 page views. All Nippon Airways published the second most read article on promotions for its 30th anniversary. Royal Caribbean International continued to dominate the ranking with both accounts in the first two positions.
To follow our weekly ranking, subscribe to our monthly newsletter or visit our LinkedIn account, or read our company's blog.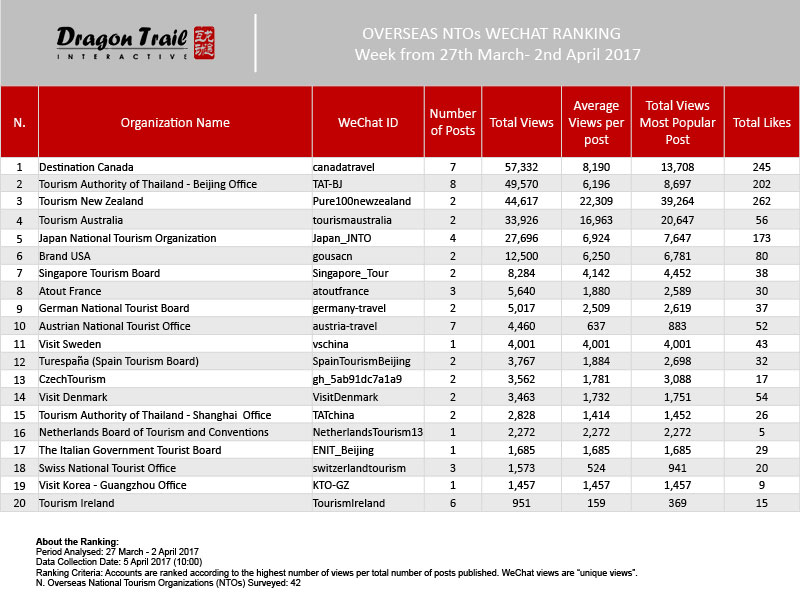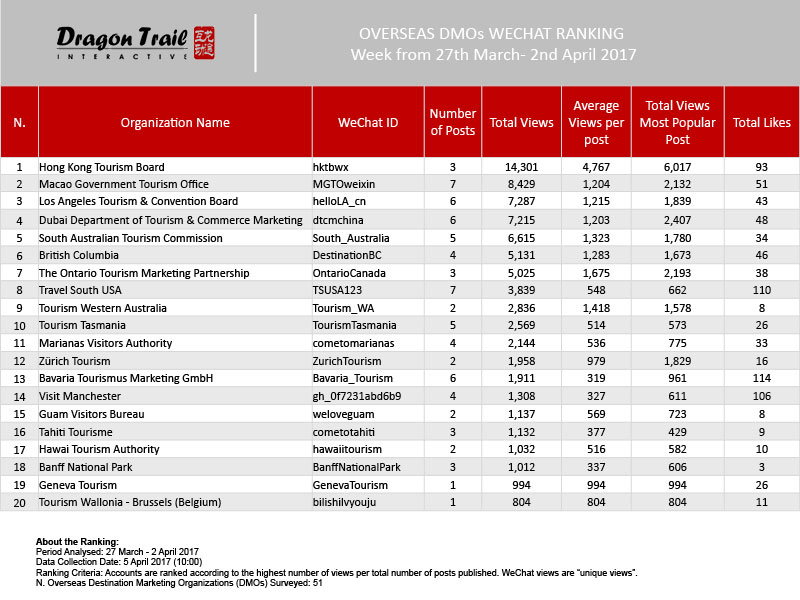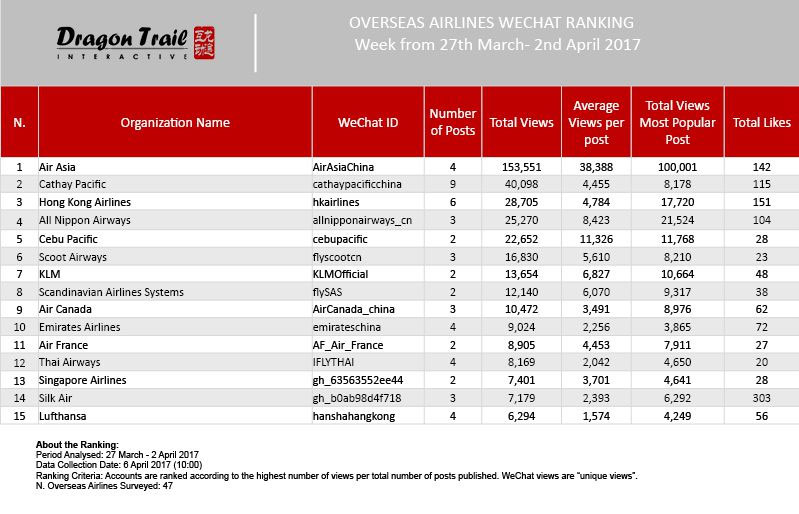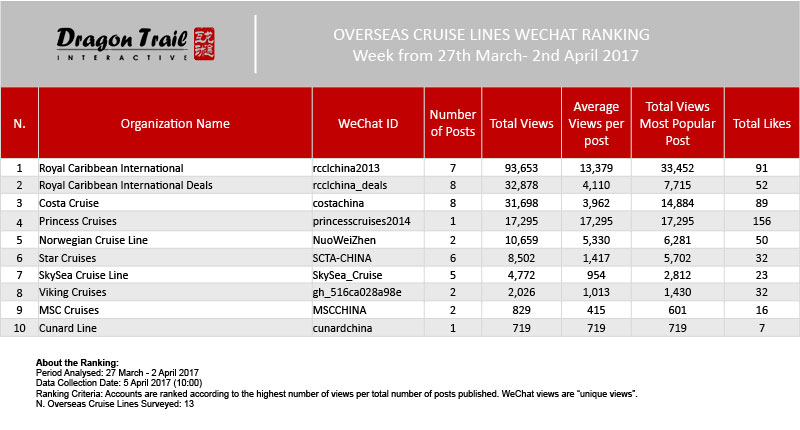 Cannot find your organization on the list?
If you do not see your organization on the ranking, feel free to get in touch with us and we will let you know where you are positioned. If your organization account has not been surveyed, provide us with your account ID, name and your contact details and we will make sure to add it in our database.
Contact us at michaela.mentasti@dragontrail.com
About the data: The data is jointly collected and compiled by Dragon Trail Interactive and Dingla, a B2B travel marketing platform assisting foreign organizations build long term travel trade relationships in China.
About the Ranking:
Ranking criteria: Accounts are ranked according to the highest number of views per total number of posts published. WeChat views are "unique views".
N. overseas National Tourism Organizations (NTOs) surveyed: 43
N. overseas regional and city Destination Marketing Organizations (DMOs) surveyed: 53
N. overseas airlines surveyed: 47
N. overseas cruise lines surveyed: 13