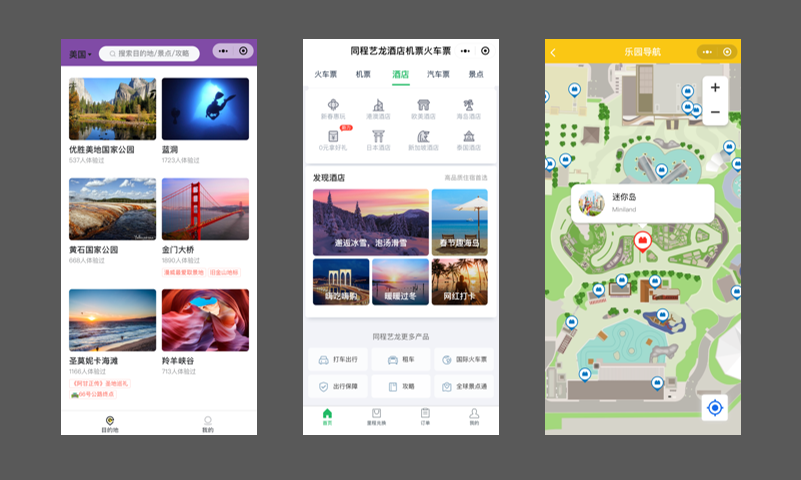 WeChat mini-programs for travel. Left to right: Mafengwo; Tongcheng-eLong; Legoland Japan
Two years after WeChat first released their mini-program feature, a new report from Kueclub and Tencent Research & Development sheds light on how these programs are being used. The full report is available in Chinese, and the major takeaways have been summarized in English by Jing Daily. Here, we've focused specifically on what the survey reveals about travel-related mini-programs.
The report surveyed over 8,000 WeChat users in total, of whom 72% had used WeChat mini-programs. Of the 600 million mini-program users, Tencent reports that 34% use them often.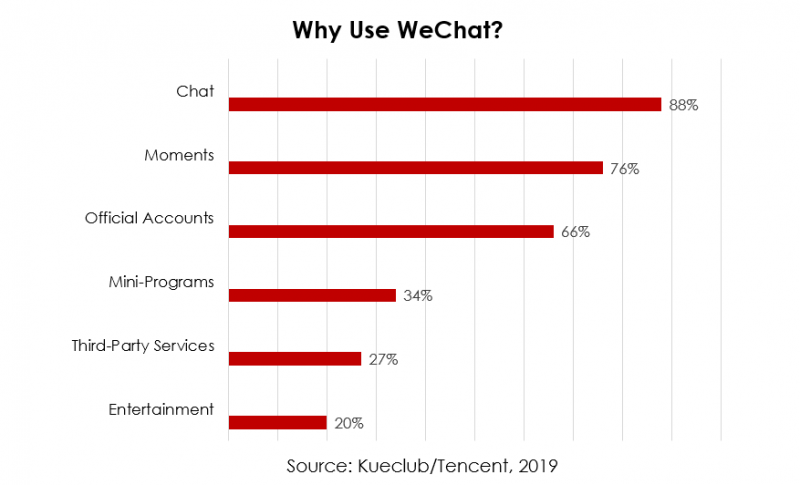 Mini-program users enjoy their simplicity and the fact that they don't have to download any additional apps to use them. Practical tools, services, curated content, gaming, and shopping are the most popular kinds of mini-programs. 46% of users of mini-programs in the 'services' category use transportation-related mini-programs – the most popular kind of service. Although this likely relates to things like ride-hailing services, it reveals how important mini-programs are for transportation within China, and the likelihood that Chinese tourists would be interested in using them for taxis and public transportation abroad, too.
Looking specifically at mini-programs in the 'travel' category, these are used by 17% of nearly 6,000 survey respondents. This puts travel well below categories like 'games' (42%) and 'shopping' (28%), but there are some interesting nuances.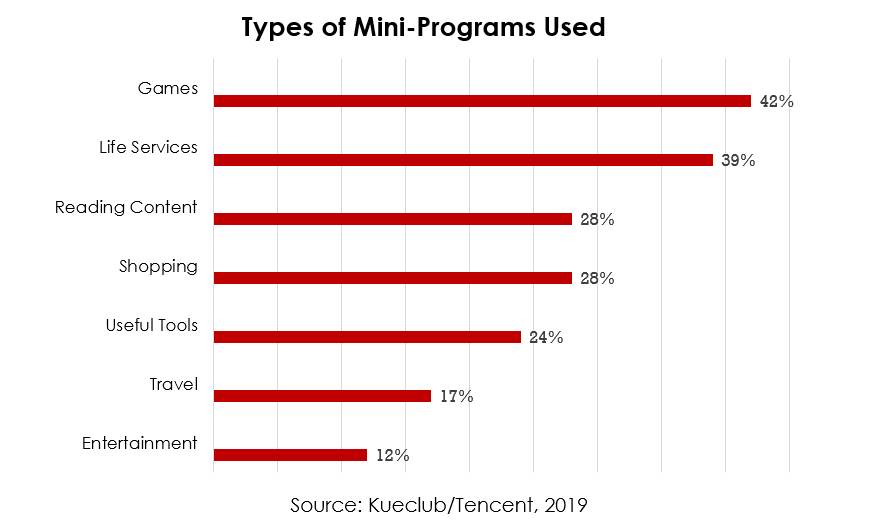 The report breaks down the types of mini-program usage by different age groups, and here's where things get interesting. Younger survey respondents tended to use mini-programs much more heavily for games and entertainment, while older respondents preferred their practical applications. Specifically in the travel category, only 7% of users aged 17 or below used travel-focused mini-programs. But this rose to 16% of users aged 18-29, and 19% of users aged 50 or above. Although we tend to think of newer technology as better targeted at millennials and even younger generations, it seems that travel-related mini-programs could actually have real potential for reaching the reliable and growing 'silver traveler' market.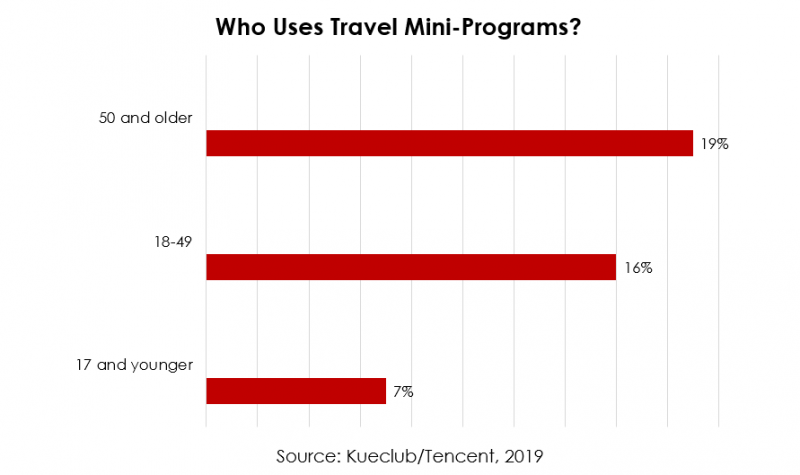 Finally, the report also shows positive potential for growth. In general, survey respondents expressed an intention to use mini-programs more in the future for leisure activities, with 28% saying they planned to use travel-related mini-programs in the future, compared to the 17% who use them currently.
WeChat mini-programs have potential to be used in many different ways and for all different kinds of travel brands. Learn more about how mini-programs were used by cities, hotels, cruise lines and more in 2018 here. Dragon Trail also has case studies on the WeChat mini-program we developed for Banff National Park in Canada as well as a B2B WeChat mini-program developed for Visit Sweden to train Chinese travel agents.
Please contact us if you are interested in developing a WeChat mini-program for your destination, attraction, hotel, cruise line, airline or other travel business.