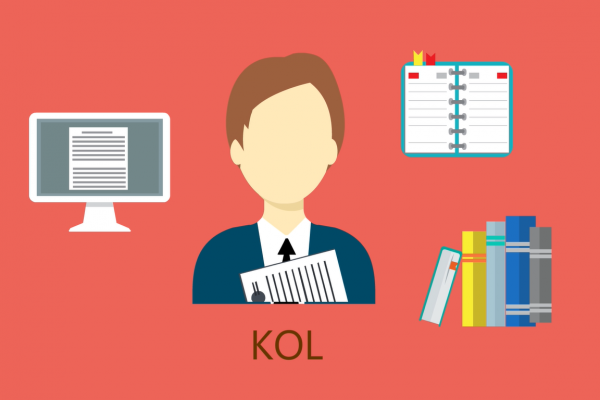 With many Chinese outbound tourists discovering travel destinations through their smartphones, the endorsement of online KOLs – or Key Opinion Leaders – is having a dramatic effect on the travel choices of millions of Chinese consumers. Learn how travel KOLs differ from other internet celebrities, which platforms they prefer, and why they are so influential.
Click here to view the video.
Professor Outbound:
With many Chinese outbound tourists discovering travel destinations through their smartphones, the endorsement of online KOLs – or Key Opinion Leaders – is having a dramatic effect on the travel choices of millions of Chinese consumers.
Interview with a Chinese KOL
I'm working full time in self-media. I'm a travel blogger.
What platforms do you prefer publishing content on?
I like Weibo, because it's the most open platform. [Then] Tencent and Baidu, these are the three most important platforms for me. I have discovered that the same article when published on different platforms will get very different page views, getting a few thousand views on some platforms and a few hundred on others.
What are the main differences among the various platforms?
Baidu is a search engine, so when you search for Italy [for example], you will see many related articles. But people will not go to Weibo to search for information. If my fans want to go traveling somewhere, they will search my Weibo account. [On Qyer] it's people who have the intention to travel and want to read travel diaries and how to guides. On Tencent's content platform "Qiye account" or on Toutiao, people will read the most popular articles.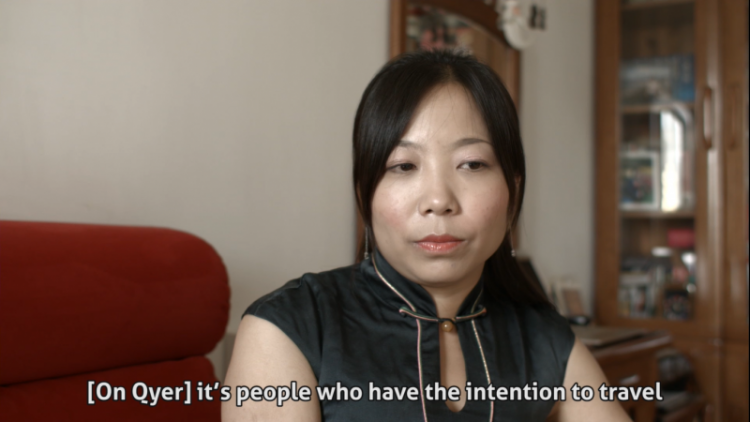 What kind of travel content is most popular online?
In terms of content, you cannot write about things that are too ordinary. For instance, everyone goes to Paris, if you write about the Eiffel Tower, no one will read your article. For France, you can write about small villages. Bosnia-Herzegovina will be visa free from next week. So [I will write about] Bosnia-Herzegovina's attractions. Everyone has a bad impression of the Balkans, because of the war in the past. What things are there to do? Why would you go there? How do you rent a car and what do you need to pay attention to when self-driving? These are all topics I can share.
How do you collaborate with clients?
The destination will give a detailed list of where to go and shoot. I then need to take pictures and videos for each [attraction]. After the trip, I will publish the content on my self-media platforms. Now it's the era of short videos, so I will also create 3-5 minute videos. There are also some clients who request posting on Weibo during the trip.
Animation
KOLs in China

The Chinese Internet landscape has its own flavor of online stars, who can be especially influential, given that many consumers are more receptive to online posts and blogs from people they recognize as 'well-known', than they are to conventional advertising.
In China, it is important to distinguish between KOLs and conventional influencers, bloggers and other internet celebrities.
A KOL will typically post about a niche topic in a field in which they are a specialist – such as shoes, cosmetics or travel. While Chinese KOLs may only have tens of thousands of followers, they are notable for their high levels of engagement with fans and their honest opinions. This makes them different from other types of online influencers or celebrities, who have more followers, but less knowledge about the different products they promote.
Travel is a hot topic on Chinese social media, and Chinese KOLs' honest and in-depth approach makes them especially fitting for promoting travel-related products. While a typical paid influencer or celebrity may draw attention to a destination, a more-involved KOL can share insights on where to stay, what to eat and other top travel tips. KOLs' genuine style, insider knowledge and interaction with fans helps bring destinations to life.
For locations that are off the beaten track, posts made by other Chinese travellers on social media – as well as travel-specific platforms such as Qyer and Ctrip – are considered the most trustworthy means of finding information.
KOLs and Social Media Platforms
The openness of social media platform Weibo makes it easy for Internet users to search and post content. In 2016, Weibo users published 120 million posts using the hashtag #travel, which were read approximately 200 billion times. On Weibo, posts made even by small bloggers can reach 50,000 views, while posts from the most famous bloggers can make up to one million impressions.
As a more 'closed' platform, WeChat, allows for more 'personal' posts to friends and more targeted groups of users, allowing for higher levels of trust and interaction.
iQiyi has a dedicated section for travel-related video content, featuring niche travel-related topics, such as international food. 75% of iQiyi's users are under 30, and 81% of visits to the site are made on a mobile device.
Prof Outbound
With Chinese consumers particularly receptive to recommendations of both real and virtual friends, trustworthy KOLs are paving the way for younger, intrepid Chinese travelers and engaging with them online on a level that matches their lifestyles and interests.