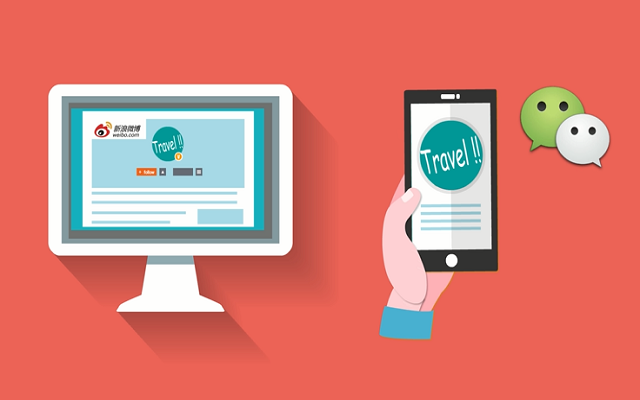 Chinese travelers, especially FITs, do a lot of research before setting out on their trips. Which websites and apps do Chinese tourists prefer for planning and booking travel, and which digital tools do they use once they've reached their destination?
Click here to view the video.
Professor Outbound:
Chinese travelers, especially independent travelers, do a lot of research before booking and setting out on their trips. Which kinds of websites and apps are most frequently used to plan travel, and which digital tools are most helpful for Chinese tourists once they've reached their destination?
Interviews with Chinese travelers
Which digital platforms do you use to plan your trips?
I have so many travel apps on my phone, because this is my first solo and first trip abroad! So I did a lot of planning and downloaded many apps. Maps, apps to book hotels, check flight routes, I downloaded a lot. Mafengwo, too, and an exchange rate app. Taobao's Fliggy is great. Mafengwo's itineraries, travel guides and diaries are all very good.
Xiaohongshu, Zhihu, Weibo and so on.
[Japan's tourism board] has an official WeChat account, which from time to time I will take a look at. But when I travel to Japan, I mostly look at things I am interested in, like trains and the railway system.
I don't have a go-to platform. I consulted many different ones. [When I went to New Zealand] I did not check the [tourism board's official] WeChat, but I checked their website.
We mostly used Baidu. Qunar also has travel guides. Then we prepare a file, we print it and bring it along.
Which digital platforms do you use to book your trips?
Wifey, which platforms do you use to book flights?
For flights, I first go to Ctrip to look at the prices and after getting a general understanding for each airline's prices, I will go to the airlines' official websites to book.
Maybe Booking.com and some in Airbnb.
With Fliggy you can buy flights and apply for visas. [Fliggy] is linked to Alipay, it's a one stop shop, it saves lots of time.
Which digital platforms do you use in destination?
Chinese translation app, Youdao. Google Maps and Google Translate.
During my travels, I will take lots of pictures, and then share them on WeChat Moments.
Mobile payment was very convenient in Auckland, but in other places like Hamilton, Canada, it was not.
In Europe, WeChat Pay is not very famous, but I think maybe Alipay is.
Animation
Where do Chinese travelers get their information?
According to research from 2017, 72% of Chinese travelers primarily use online tools to plan their trips overseas, with over half choosing travel websites and blogs. Chinese travel review websites like Mafengwo and Qyer include listings and reviews, travel diaries, professionally written guides, Q&A forums and more.
20% of travelers use social media as their top source of travel information, and seeing posts from friends' trips can be highly influential. WeChat users may also join group chats or subscribe to official accounts that cover different travel topics or regions.
Travel brands' official channels include Chinese social media accounts, as well as Chinese websites, which are ideally hosted in China to ensure easy access.
How do they book?
94% of Chinese outbound travelers visit price comparison websites before booking their trips, and they do their research very thoroughly. In 2017, the average Mafengwo user traveling abroad looked at 19 different hotels before making their booking decision.
The most popular Chinese OTAs include Ctrip, Fliggy and Qunar. Travel review websites like Qyer also have booking functionalities.
Over 76% of online bookings in China are made via mobile device. OTAs and travel websites all have apps and mobile-optimized sites, and travel bookings can also be made directly through WeChat.
Mobile payments like Alipay and WeChat Pay are used everywhere in urban China, and accepting these payment options gives travel businesses a big advantage, while improving convenience for Chinese consumers.
What digital tools do they use in-destination?
In-destination digital tools such as WeChat mini-programs, Dianping, and Ctrip's Virtual Tour Manager, are all becoming increasingly useful for Chinese travelers. Other practical tools include apps for maps, currency exchange, and translation.
Chinese travelers love to share their experiences while they're on the road. According to the 2018 Chinese International Travel Monitor, 60% of Chinese outbound travelers post to social media 3-5 times a day while traveling.
Professor Outbound
With the majority of Chinese travelers going online to search for travel-related content, a digital presence is essential for travel brands that want to attract Chinese tourists.