Over the past two months, Dragon Trail's "Thinking of you" tourism marketing campaign on Weibo has inspired and connected to Chinese travelers, with more than 11,645,000 views and 10,000 discussions.
The idea behind the campaign was to use a unified hashtag to bring together tourism brands from around the world, and connect to Chinese consumers to keep their passion for travel alive. All posts included the hashtag #想你时你在眼前, which translates as "When I think of you, you're right there in front of me." All posts are showcased on a dedicated Weibo campaign page for the hashtag, set up by Dragon Trail.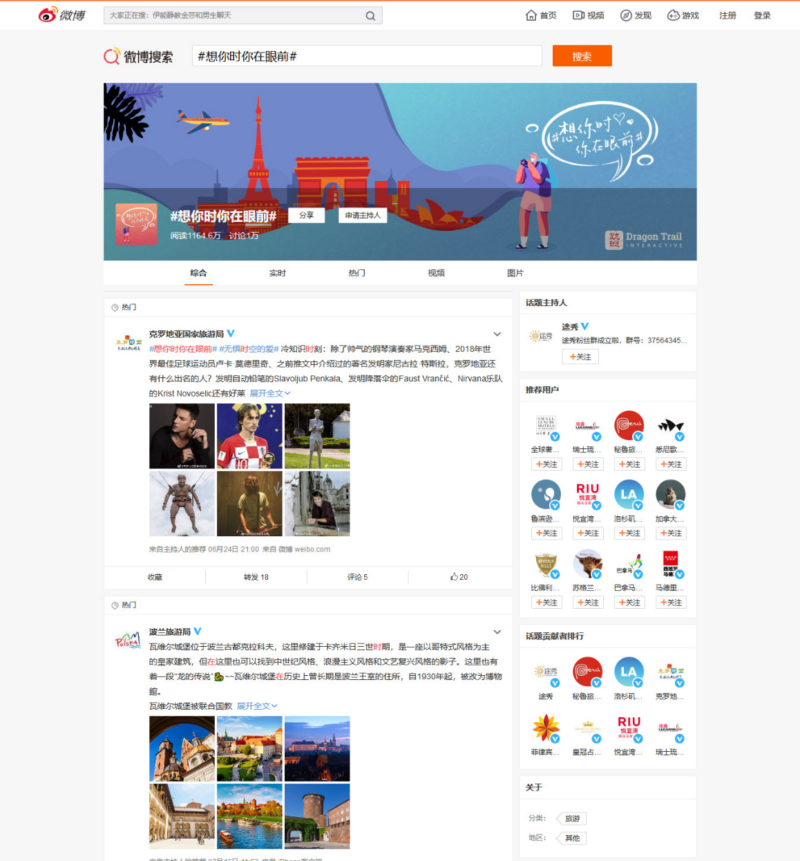 The "Thinking of you" campaign page on Weibo, displaying all content and accounts using the hashtag
In addition to the campaign page, Dragon Trail also designed campaign posters for each of the 31 participating brands, including NTOs, DMOs, hotels, attractions, and airports.
After a successful launch during the last two weeks of May, the "Thinking of you" campaign was extended through the summer.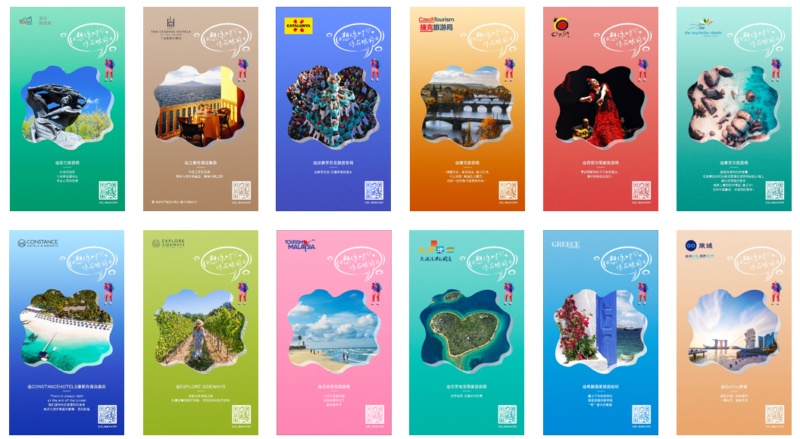 Dragon Trail created campaign posters for all 31 participating travel brands
Participants chose content to best showcase their brands, including posts on food, nature and wildlife, cultural landmarks, famous personages, music, TV, hotel properties and services, local handicrafts, and more.
Some of the top-performing content included a short video from the Tourism Authority of Thailand, a post about nature in Croatia, and another about summer in Scotland. Among the global collection of brands that took part were the Polish Tourism Organization, Visit Madrid, Small Luxury Hotels of the World, Robinson Club, Sydney Opera House, and Banff & Lake Louise Tourism.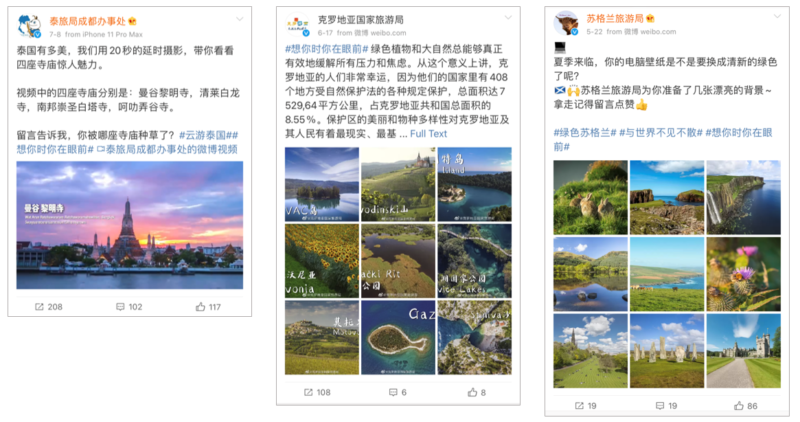 Top performing content from (left to right): The Tourism Authority of Thailand, Croatian National Tourist Board, and VisitScotland
The campaign is a testament to how the global tourism sector can and should work together to amplify their message of the joys of travel, and stay connected to Chinese travelers with inspirational content and a strong message that they will be warmly welcomed back as soon as international travel resumes.
Click here to check out the full "Thinking of you" hashtag Weibo campaign.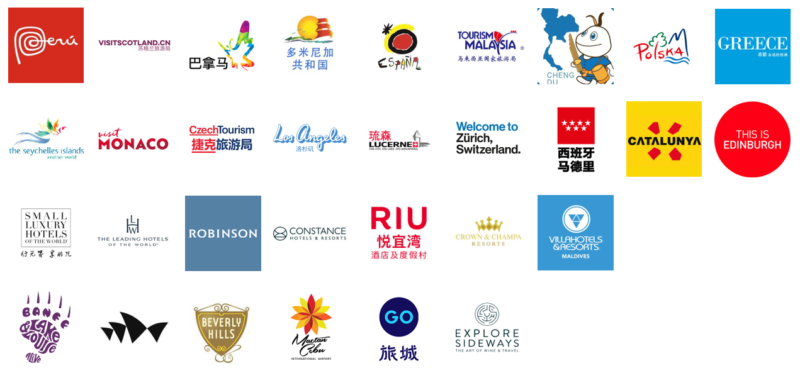 Participating brands in the 2020 "Thinking of you" #想你时你在眼前 Weibo tourism marketing campaign