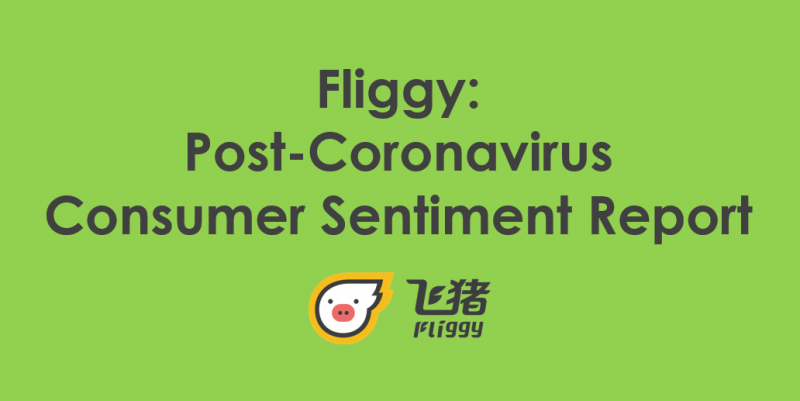 By the end of February, online travel marketplace Fliggy saw signs of increased interest in travel from the Chinese market. This is evidenced by searches rather than bookings, but the data does show the desire to travel after the crisis is over. At present, consumers are still cautious, but survey and search data reveals an initial picture of what recovery will look like.
We've translated the report into English below. Click here to read the original, in Chinese.
In the last week of February, searches on Fliggy for flight and train tickets over the five-day May holiday period increased by 40% compared to the week before. Searches for hotels over the May holiday period increased by 35%.
Although 27% of survey respondents said that – after the crisis is resolved – they would either travel as they had planned to originally, or increase their travel, the majority of consumers were more cautious.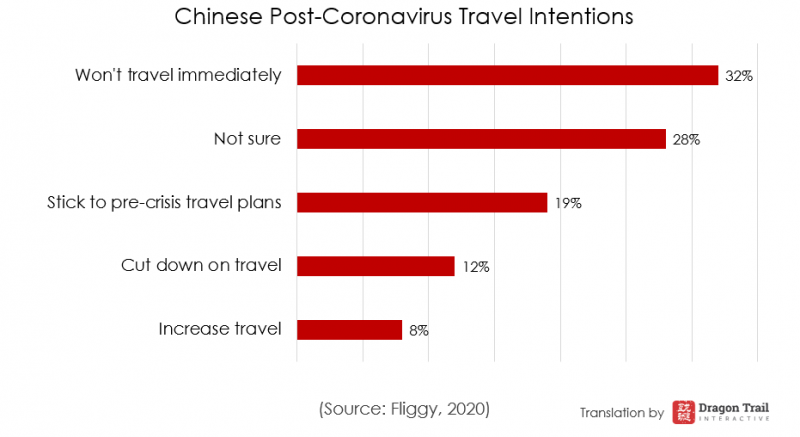 Over half of survey respondents planned to travel within three months of the crisis being resolved.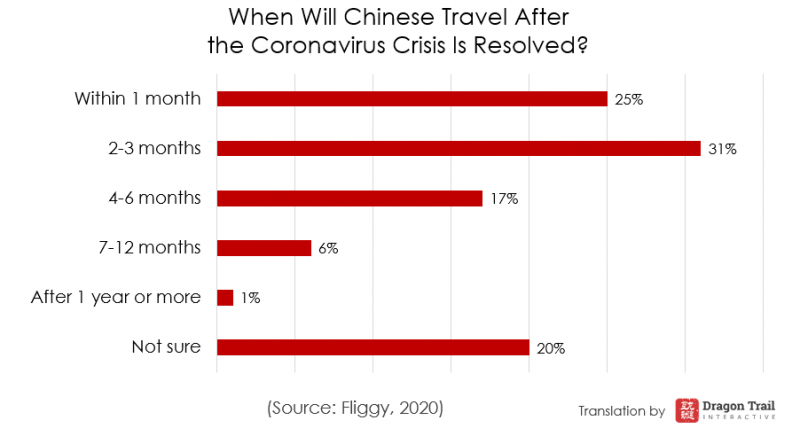 Around half of consumers will travel domestically for their first post-virus trip, with Yunnan, Beijing, Shanghai, and Chengdu the most popular destinations. However, over a third said that their first post-virus travel would be overseas. Survey respondents' first-choice overseas destinations were (in order): Japan, Europe, Southeast Asia, the Americas, Thailand, South Korea, Greater China, and Australia/New Zealand.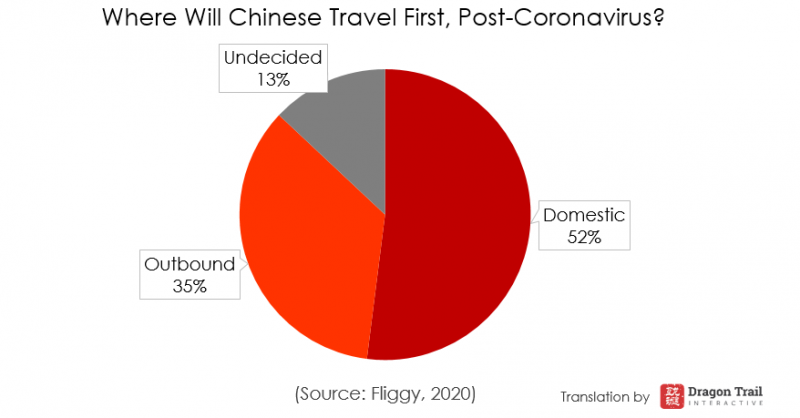 The survey findings revealed that travelers from cities classified as fourth-tier or below were actually the demographic most likely to want to increase their travel after the virus. (Translator's note: Generally speaking, lower-tier cities do tend to have a higher growth rate for travel than more established top-tier city markets, so it's unclear if this result is directly related to the virus or if those cities' residents would have planned to travel more in any case.)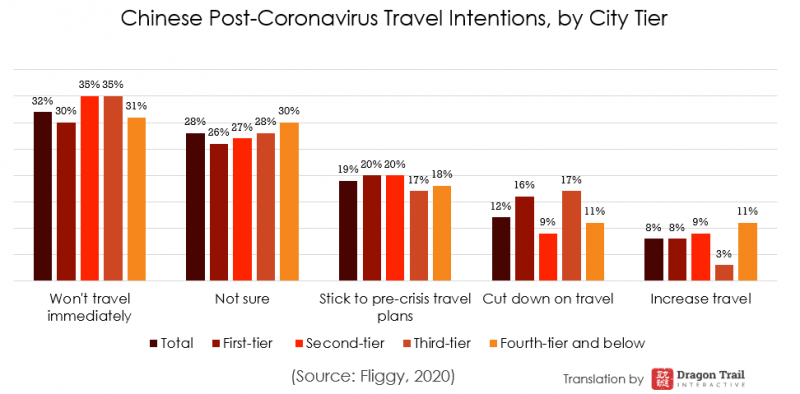 After the outbreak and subsequent travel restrictions at the end of January, 50% of outbound trips booked through Fliggy for travel over the Chinese New Year period were canceled. This is significant, but less than the 70% cancellation rate for domestic trips. More than half of consumers indicated that they would reschedule their canceled trips.