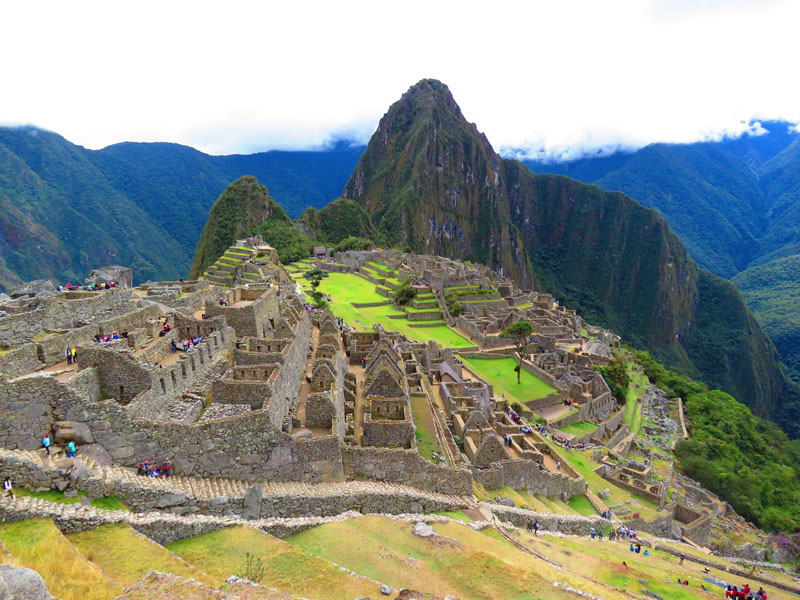 Within the space of a decade, Peru has increased its annual number of Chinese visitors from 6,000 to over 35,000. With its thorough and proactive approach to working with the Chinese travel trade and courting Chinese tourists, as well as with the inbound Peruvian industry, the South American country is now readying itself for the accelerated and sustained development of this market for years to come.
Peru's previously stringent visa requirements, which made Chinese citizens wait up to a month to receive their visas, used to be a major deterrent for tourism. But as of 2016, Chinese with a valid visa to the US, Schengen area, UK, Canada or Australia can now travel in Peru visa-free. It is common for countries to experience a surge in Chinese tourism after such relaxation of visa requirements, and Peru is now focused on being ready for their new visitors.
The Peru Export and Tourism Promotion Board, PROMPERU, has worked with Chinese digital marketing agency Dragon Trail Interactive to embark on a comprehensive program to increase knowledge and interest in China about Peru, as well as to train the Peruvian travel industry to understand and cater to this growing market.
On June 8, 2017, Peru became the second Latin American country to launch an official account on WeChat, China's most important mobile platform and social media (Colombia launched theirs just a few months earlier, in March). WeChat users can subscribe for weekly articles introducing destinations, activities and cultural topics in Peru, with a mix of vibrant, inspiring imagery and practical travel information.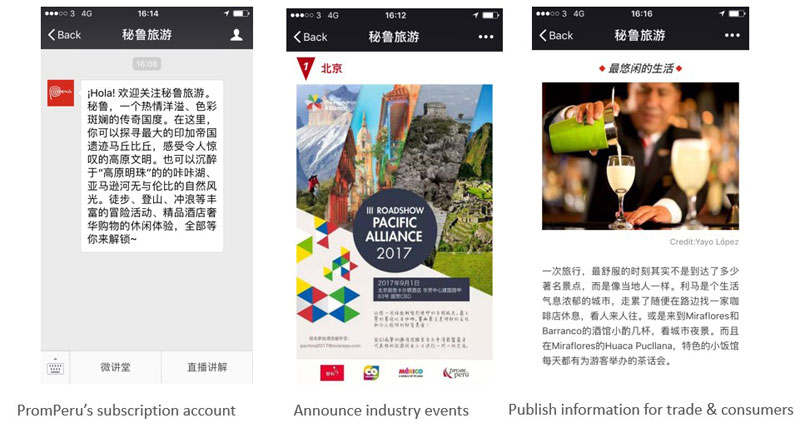 On the outbound B2B side, PROMPERU also ran a live, WeChat-based webinar in May 2017 to introduce Peru to Chinese travel agents, and launched a WeChat-based training program, China Travel Academy, to teach Chinese agents about the country and help them to better sell it to their clients. Four agents who completed the e-learning program won a chance to join a group of Chinese travel agents on a two-week FAM tour of Peru this November.
There is also a lot of training to be done within Peru, to make sure the country's tourism industry is ready for Chinese tourists. PROMPERU worked with Dragon Trail Interactive to run two webinars for the Peruvian travel trade in October 2017, focusing on working with the Chinese travel industry, and on perceptions of Peru from Chinese travelers and travel agents.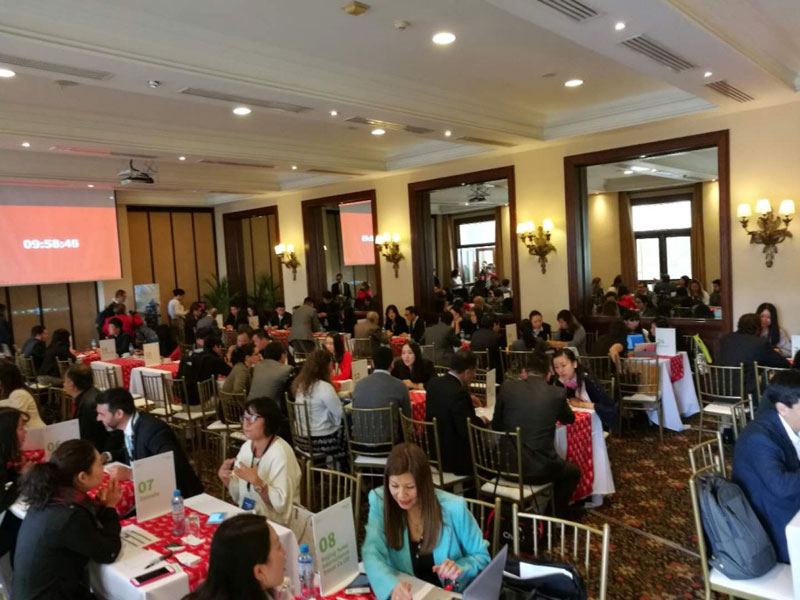 Peruvian suppliers meet with the travel trade at a PROMPERU event on November 14, 2017
In November 2017, PROMPERU invited Dragon Trail's Managing Director – EMEA, Roy Graff, to travel to Lima to deliver a half-day training to the inbound industry, with an audience of 60 tour operators, hotels and other suppliers, on November 13th. The following day, tour operators from Peru had face to face meetings with the 26 Chinese travel agents who had just completed their FAM tour of Peru.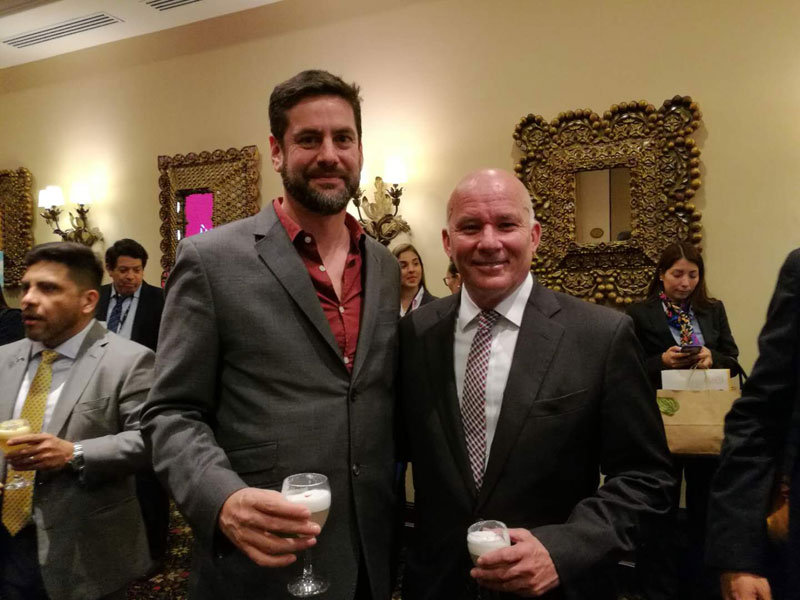 Dragon Trail Interactive Managing Director EMEA Roy Graff meets with Eduardo Ferreyros, Peruvian Minister of Foreign Trade and Tourism
During his visit to Peru, Graff also introduced two new initiatives aimed at preparing the inbound sector in Peru to receive Chinese tourists: the China Tourist Welcome e-learning program (developed in partnership with COTRI) and a WeChat product catalogue of Peruvian suppliers that will be made available to the Chinese travel trade.
Peru's dedication to expanding the knowledge of Chinese travelers and agents beyond Machu Picchu, and ensuring that Peruvian suppliers are ready to welcome Chinese tourists, is very promising for the continued and sustained development of this niche but quickly growing market.