European cruise line Viking Cruises entered the Chinese market in 2016, and has since expanded to six ships in Europe, and a recently announced joint-venture ocean cruise line with China Merchants Shekou. We spoke to Brendan Tansey, Managing Director for Viking Cruises in China, to learn how Viking applied its experience with the US outbound tourism market to provide Chinese travelers with a new way to explore Europe.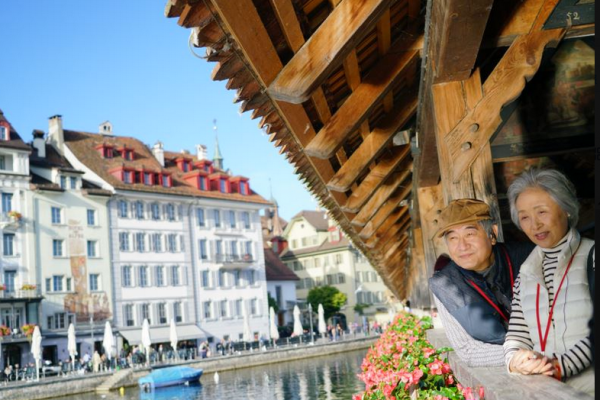 Viking Cruises offers Chinese tourists an alternative to the traditional European bus tour
(All photos courtesy of Viking Cruises)

How long has Viking Cruises been operating in Europe?
The company started about 22 years ago in Russia. Our founder Torstein Hagen, had a long history in shipping and had been with the luxury cruise line Royal Viking Sun and bought two river cruise ships in Russia, operating between what was then Leningrad, and Moscow. The company expanded from there to the Danube, France, Portugal, and around the world. We have 70 river ships now, including on the Nile and the Yangtze, but mostly in Europe.
When Viking started, river cruising was a low-cost holiday Germans and French people did in their own countries. Our founder – he worked for McKinsey, and is also nuclear physicist, so he's good with numbers – looked at American market, and the way most Americans visited Europe at that time was a fly-drive, 10-night bus tour. They wanted to cover ground but didn't speak the language. They wanted to try European food but not eat it all the time. On these bus tours, you get up at 7am, pack your bags, get on the bus for three hours on the highway. It's exhausting, and if you're 50-plus, it's really exhausting. And he thought: a river cruise is a better bus tour. It's a moving hotel. You also see 10 cities in 10 nights, but you only unpack once. We can control the food, the service, the shore excursions. It's travel in a higher quality format. So Viking started marketing in America, where consumers were prepared to buy a premium product. Until then, the European river cruises option had not existed in America.
He had a long-term view that what Viking did on the rivers could be done on oceans, and in 2015 Viking launched an ocean cruise line and took that Viking way to oceans. Instead of building bigger ships, we built smaller ships, and took learnings from the river cruises – the destination focus, and the cultural content. And people loved it. We sold out in the first year. Now we have six ocean ships, with an average 97% occupancy. Our founder designed the cruises around what he would like, and catering to that segment has been the recipe for success. There are no umbrella drinks, no Vegas shows, no kids, no go-karts. It's understated Scandinavian elegance. The typical guest is a 50-plus, upper middle class, more educated customer.
When did you enter the Chinese market?
We operated our first cruises for the Chinese market at the end of 2016. Jeff Dash, Executive Vice President of Viking, was the prime mover on the China project. He looked at the data and noticed 80% of Chinese were seeing Europe on a bus tour, and there was a large core of those people who didn't know how else to do it, but they had the means and desire for something better. The situation was weirdly analogous to America 20 years ago, but the offerings were far worse.
The way those bus tours mostly work, a tour operator announces a bus tour on a certain date with a certain itinerary, and they need 40-50 people to fill up the bus. Then they hire a guide, who pays RMB2,000 per head per customer, so he's RMB90,000 in the hole. He then has to add on to everything to get his money back, with shopping, commissions from restaurants, added costs to museum tickets. These guests were taken to hotels with no Chinese service, with their luggage full of pot noodles because they couldn't digest the food.
Sophisticated people from tier-one China who didn't want to undertake solo travel needed something more. We wanted to offer an equally good product to Chinese guests as we did to Americans. So we did focus groups, asking: what do you really want, what annoys you when you travel, what scares you? When we take American guests on the Yangtze River, they want to try Chinese food, but do they want it for breakfast? Never. It's the same for the Chinese guests, and the cruises are designed to give them as much of a taste of Europe as they want, but with the comforts of home.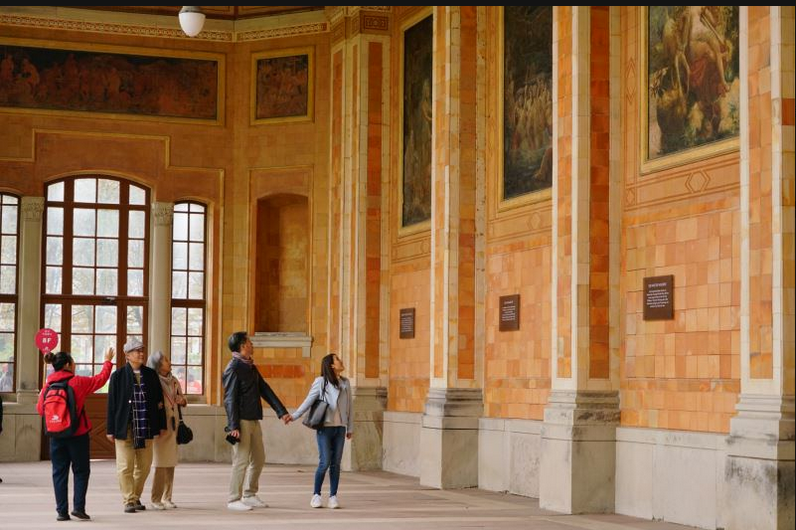 Viking's Cruises include all off-shore excursions, including museum visits
It's all inclusive, including museums, trains, and restaurants in off-shore excursions, so you can really leave your wallet in the safe. We went further with the Chinese product than with the American one – all drinks are included, and there's wine with every meal. There's an 18-hour noodle bar. We really wanted to make people feel that they could relax. We don't push shopping but we have a shopping concierge who advises guests – for example, don't buy Swiss watches in Switzerland, buy them in Germany. The whole ship is Chinese-speaking except the captain and nautical crew. So we can host people who weren't ready to visit Europe before, or send their parents unaccompanied. We hire the crew from five-star hotels in China, and train them in Shanghai and Switzerland.
What's behind the decision to run European cruises specifically for Chinese passengers?
We looked at what was happening and said, why is it that Chinese are the number one outbound travel market, and people are doing so little to cater to them? After WWII, when the US became the biggest travel market, US companies lobbied hotels and destinations to get in shape for the American market – for example, it's standard to serve a burger in in-room dining. We asked, why is it that our foreign parents could come to China, navigate the airport with English signs, take a taxi to the Four Seasons Hotel and expect English-service, but if you bring the other [Chinese] side of the family abroad, they get overcharged for things, there's inadequate signage or none at all, there's Chinese-speaking staff in the luxury gift shop, but nowhere else in the airport to help them? The likes of Hilton and United lobbied for American tourists, so why has the Chinese travel community not championed the Chinese traveler as aggressively? There was a crying need for someone to start doing this.
The biggest differences in our Chinese cruises are the kitchen and the addition of our travel concierges, which our guests have affectionately named "xiao hong ren" ["little red people"]. We added this for the Chinese ships, because we thought there would be a need for an extra layer of language service. They go with passengers to the on-shore excursions. For tours, we always hire a local licensed guide, but we still felt a need to supplement it. So every tour will have one or two concierges, just to help people, make sure they get on the bus. They can help with answering questions.
Do passengers on your Chinese ships have any opportunities to interact with local European people?
Yes, that is a big focus of the shore program and the whole inspiration for our "live like a local program". It comprises activities like home visits, exposure to local cafés, cuisine, and wine, local businesses, plus arts and crafts. As a European family-owned company, we are passionate about giving our guests a real taste of European life and hospitality.
You might be going to the home of someone in Bratislava who cooks you afternoon tea, or a pub crawl, and the "xiao hong ren" will go with you on those tours. We don't do the loudspeakers or the flags on the pole. Everyone has a silent in-ear earpiece for translation and connecting to the guide.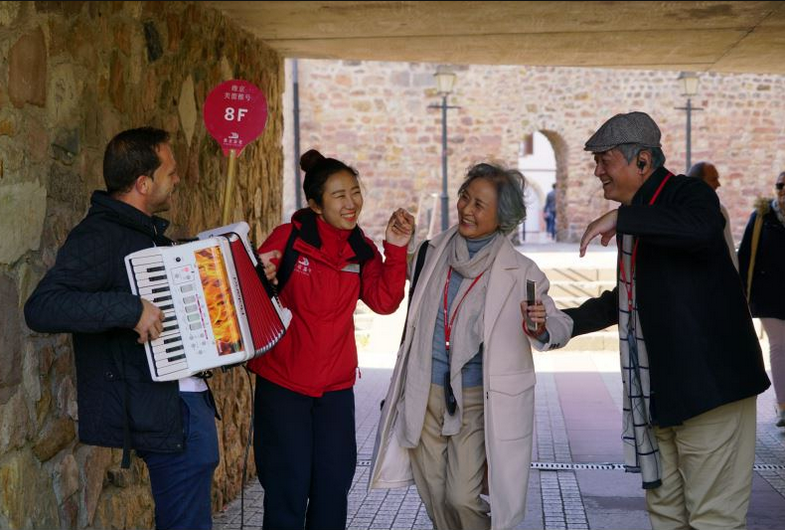 Viking's concierges, aka "xiao hong ren", help passengers to interact with locals in Europe
How do you balance giving passengers a comfortable experience on the ship, but also delivering the European experience that they have traveled so far to have?
We are experts at that – it's what we give all our guests, whether they are from America or China. The balancing act is combining all the comforts of home and with the right depth of access to Europe. For me, the story that explains this is that everyone wants the breakfast they are used to and they get more experimental at lunch. We have calibrated this over the last three years with feedback from guests
What steps have you taken to provide authentic Chinese cuisine on your cruises?
All our chefs come from China, and we have a Chinese executive chef in Europe who spent his whole career in leading hotels in China. We source the best local ingredients daily in Europe and import Chinese sauces and spices as needed so people have all the food they love from home with as much European cuisine as they want to try.
Viking Cruises has a team of Chinese chefs so that guests can enjoy familiar tastes in addition to European cuisines
What is your target market segment of Chinese outbound tourists?
We have four main segments, which we call "literary youth", "family bonders", "career elites", and "retired intellectuals". It's true the preponderance of our guests are upper middle class, over-55s from tier-one cities. Family bonders are 30-40 years old, taking their parents to Europe. Career elites are in their 50s, retired couples. Retired intellectuals are friends or couples, traveling together. Literary youth is a young couple or two girlfriends around 28.
What kind of growth have you seen since you launched the Chinese cruises?
The growth has been explosive, from those first few cruises in 2016 to six dedicated ships for China which are fully booking for 2019.
What kinds of marketing activities do you do in China?
A very wide range of activities, from 1,000 events a year to the full complement of performance marketing and branded content. You will see more big branded content plays from us in the coming year.
We take a view that its out job to build the category in China. You can do education with social media, but people want to look you in the eye, see your office, and see that you're a legitimate operation before they hand the money over. We organize the events for them to come and hear past passengers talk about their experiences, and ask questions, such as "how much money should I take, and which currencies?" We just need to sit down and talk to them.
We also sponsor travel agents to have their own events. We're a big direct marketer, and we built our own event team, because the events are the first face-to-face with Viking.
How do you get potential clients to attend the events?
We have hundreds of thousands of WeChat followers, and we recruit through there. We have hundreds of calls to call centers every day, and people say they'd like to come to an event first. Or people coming to the website to say they'd like to come to an event. We have more requests than we can schedule events for.
You ran a competition on WeChat last year to win a free Rhine River cruise with your parents – can you tell us where this idea came from and what results you wanted to get from the contest?
We really wanted to create a big platform to broaden the understanding of river cruising in China. Since we started, whenever I explained the concept to Chinese friends or colleagues or partners, they would instantly respond: "This is the perfect way for my parents to see Europe".  We took the idea to Hunan TV and built a "mini documentary" with them to tell the true story of these families who won the cruise through the WeChat contest. It gave us the combined benefits of social buzz and TV exposure while generating great content and footage we could use everywhere.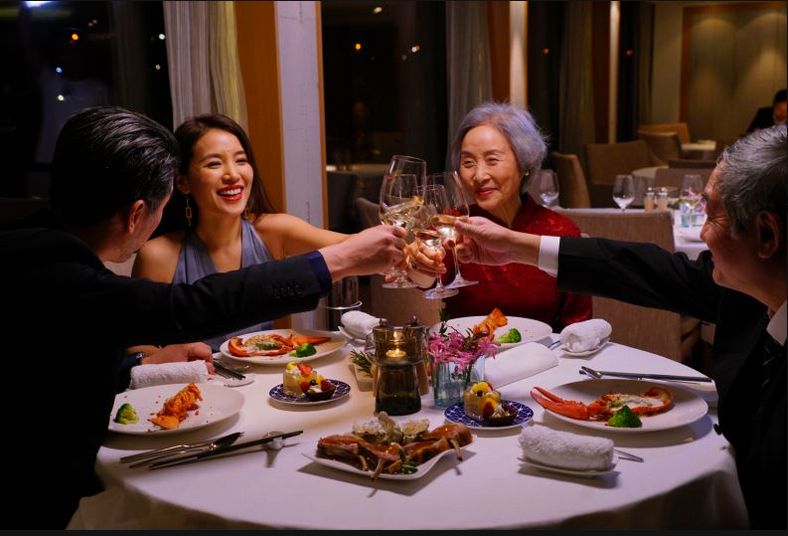 "Family bonders" is one of Viking Cruises' main market segments from China
What's next for Viking Cruises' products for the Chinese market?
We have ambitious plans. We will continue to grow the river cruise product range and offer in Europe, with more ships, more itineraries, and more add-ons to the itineraries. We will also scale that concept to entire ocean ships dedicated to our Chinese guests. Ocean ships will allow us to greatly expand the destinations we visit while going even further with the tailoring of food and entertainment
The ocean cruise market seems uncertain in China at present – what is Viking's view about the market potential, going into it now?
We believe the contraction was created by issues in the business model. The reset reflects that. We intend to go to market in a different way.