Merlin Entertainments operates 127 attractions across 27 countries. At the start of July 2018, the company announced a partnership with Alipay, allowing the Chinese mobile payment platform to be used at their London attractions: the London Eye, London Dungeon, Madame Tussauds, Sea Life London Aquarium, the London Eye River Cruise, and Shrek's Adventure. Dragon Trail caught up with Merlin Entertainments' Global Trade Strategy Director, Dominique Sidley, to learn more about the Alipay partnership and how the company is developing digitally to serve their Chinese customers.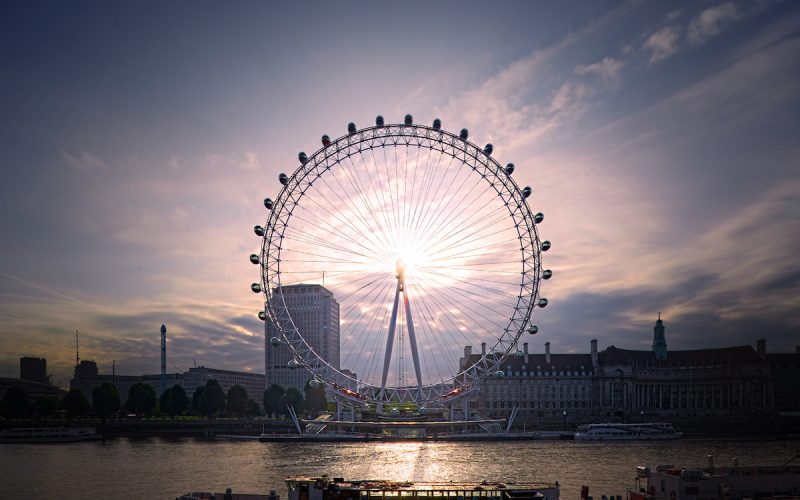 The London Eye (Photo courtesy of Merlin Entertainments)
How did you decide to partner with Alipay for your London venues?
Merlin's six attractions in London are considered must-do attractions for any international visitor in London, particularly the London Eye, which has become the icon of London. To pick up the pace in the Chinese market required digital payments, to make these attractions more appealing to them. They are already visiting us, but we know that one of the barriers is facilitation of payment types, so that's how we started on this journey.
Why did you choose Alipay over WeChat Pay?
It wasn't opposed to. We were already working with Alibaba, and we have a strategic relationship with [Alibaba's OTA] Fliggy, so it was the natural progression of that relationship. Alipay also found a quick solution to enablement for us, which helped us to fulfil our immediate requirements. We are working on a more embedded solution with them, and we are in discussion with other partners such as WeChat Pay and UnionPay.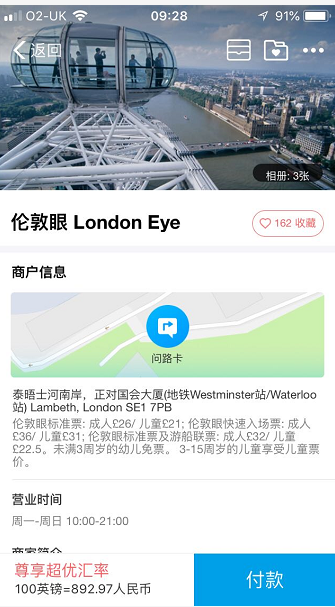 The London Eye, as featured in Alipay's app
What benefits do you expect this to bring to you?
The majority I think should be on the consumer side: access to easier entrance, easier payment. It will enable better communication through the Alipay wallet. Through their geo-targeting and marketing capabilities, we're hoping to attract more customers from China who are in the post-arrival phase of their visit to London. We work with Fliggy and a number of other OTAs to try to capture customers pre-arrival, but there are always a few people that don't make that decision before traveling. Post-arrival, they could be in a restaurant or store near to the attraction, and through Alipay capabilities and geo-targeting it means we can attract those customers who would now see Merlin's attractions as an easier purchase option.
Apart from geo-targeting, what other marketing support are you getting through Alipay?
Pre-arrival we will develop a mix of campaigns through our relationship with Fliggy and directly with Alipay. These will be very much event-led campaigns, focusing on Golden Week [China's week-long national holiday in October], 11.11, or Chinese New Year for example, so they will have specific promotional messaging related to those events. Additionally Alipay has the ability to connect products and services by association, so if for example a visitor bought something in a London store relating to royal memorabilia using Alipay, they could receive a pop-up through their Alipay wallet about Madame Tussauds, and the fact that we have the royal family figures there – 'Come and have afternoon tea with the Queen at Madame Tussauds,' or 'visit Harry and Meghan'. So the popups link purchases where there's a direct correlation between the two entities. If they're taking a historical tour or take an open-top tour bus and pass one a location beacon, that again could pop-up a promotion to Madame Tussauds.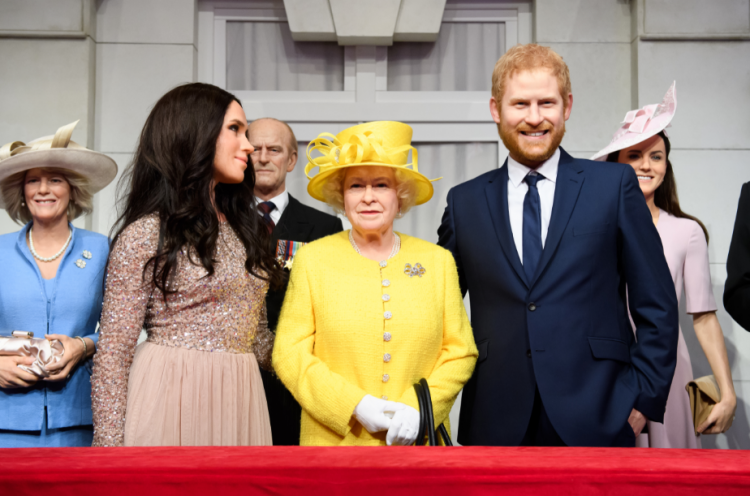 The new wax figures of Harry and Meghan have drawn visitors from around the world to Madame Tussauds in London in 2018 (Photo courtesy of Merlin Entertainments)
Is Alipay now accepted for everything at the venues, including gift stores?
Today it's just ticketing, but we're aiming to have broader acceptance prior to Golden Week, so it's an ongoing technical development. I'd say we've got more of a tactical solution at the moment, and we're looking to embed Alipay into all of our technical platforms.
Do Alipay users need to pre-pay via the app, or can they purchase tickets directly at the venue through Alipay?
They can do both. We also have self-serve kiosks within the venues that we're adding more of in the coming months. We will have about 60 in total across the London cluster. These will have Chinese language embedded, and signage to shout out that you can purchase your tickets here. This supports having less staff-to-customer engagement. Through research, this is something that a lot of our Chinese customers, particularly the FITs, are saying – because of language barriers and owing to how digitally savvy they are – even if we have Chinese speaking staff, they'd rather just serve themselves, so we're making that functionality available on our self-serve kiosks.
What kind of training have you done with your on-site staff on accepting Alipay payments?
The training has all been in collaboration with Alipay. They've been incredibly supportive with that training, working with the teams at the attractions on a step-by-step walkthrough on how to do the scanning etc. We're looking at greater use of more QR coding, and we're developing WeChat mini-programs for our attractions making the experience much more consumer friendly. Rather than having lots of multinational signage everywhere, which just creates clutter, we can facilitate our customers with QR codes and WeChat mini-programs to make sure that the guest journey is more appealing. It's in development at the moment, starting with Madame Tussauds and the London Eye.
Do you currently offer Mandarin or Cantonese audio guides?
Only our Thames river cruise has a Mandarin audio-guide. There is huge demand for that product, but rather than develop more of this traditional facility, we've opted to move straight into digital products for our other London attractions.
We imagine that the Alipay partnership would do more to engage the FIT market than group tourists – is this correct?
Yes. We have a ratio of about 80/20 FITs to group tourists. We still welcome groups and encourage them, particularly for Madame Tussauds, but increasingly with more freedom to travel and confidence, we're seeing much a bigger growth for FIT travelers. We want to develop around where the growth is. All markets are important to us, but we're always tracking metrics in growth. China is really encouraging travel and travel experiences, and we believe our attractions really enhance those, so we're developing product offerings to suit that visitor. We've got a number of attractions in China, so we understand the satisfaction levels visitors get from our brands and we want to be able to offer a different city-centric experience no matter where people travel. We have to make sure we're as China-ready as we can be.
Do you have any plans to extend the London-Alipay partnership to Merlin Entertainment attractions in other countries?
In China and Southeast Asia, Japan, Korea, and Sydney, we already have Alipay, WeChat Pay, and UnionPay. Our next rollout will be New York. Then in places like LEGOLAND in Japan, we will undertake further development so that you can use Chinese payments in the shops and F&B venues. As we roll out newer attractions that appeal to this market, they'll have full functionality.
Why did you choose London over attractions in the US for the new Alipay partnership?
There's currently more demand in London than the States, so we prioritized there. London has a very strong inbound market from China, but our penetration was lower than we would have liked. We're involved in a number of initiatives, working very closely with OTAs and payment providers to make ourselves more appealing and attractive, and we are seeing some amazing results from listening to our customers.
Which of your London venues is most popular with Chinese tourists?
The London Eye, followed by Madame Tussauds. The London Eye has become the icon of London. Chinese customers are very discerning. They like to have something that's high-end, that feels high quality. They have a high demand for luxury. At the London Eye, you can book a private capsule, or have the Champagne Experience. China is our seventh biggest market for the London Eye, so there's huge potential yet. Germany is currently the number one international market.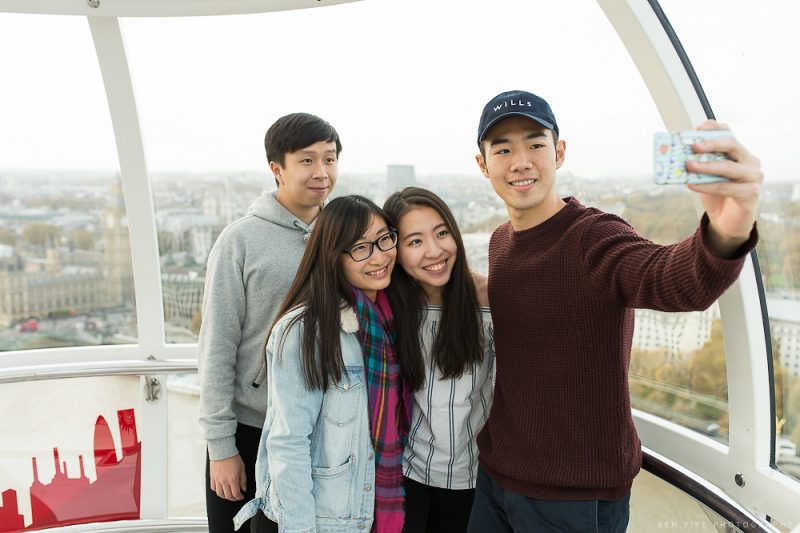 The London Eye is Merlin Entertainments' most popular attraction for Chinese tourists in London. (Photo courtesy of Merlin Entertainments)
How does mobile payment acceptance fit into your larger China strategy?
This is a market that's constantly progressing. It helps to have attractions and teams in China. It's really important that we address this market in the correct way, and important that we don't make assumptions just based on reports, but that we listen to people who understand our product, understand the market and that we stay abreast of that. We have a team in China that looks after London, and people in London, too, working collaboratively. That's been one of the lynchpins of our growth. Traditionally, tourist attractions have used a pull-mechanic to drive visitation, approaching the market with a very Western view. In the way you communicate, provide news – working for example with Meituan-Dianping and WeChat – all of those elements build up your profile, and having the payment platforms is just a piece in that jigsaw puzzle – albeit an important one! It used to be that if you had a pamphlet in Chinese, you were 'China-ready.' We can't approach this sophisticated market in a naïve way. It's such an exciting market though because of its digital focus, that and the pace – a very engaging, progressive market to work with.