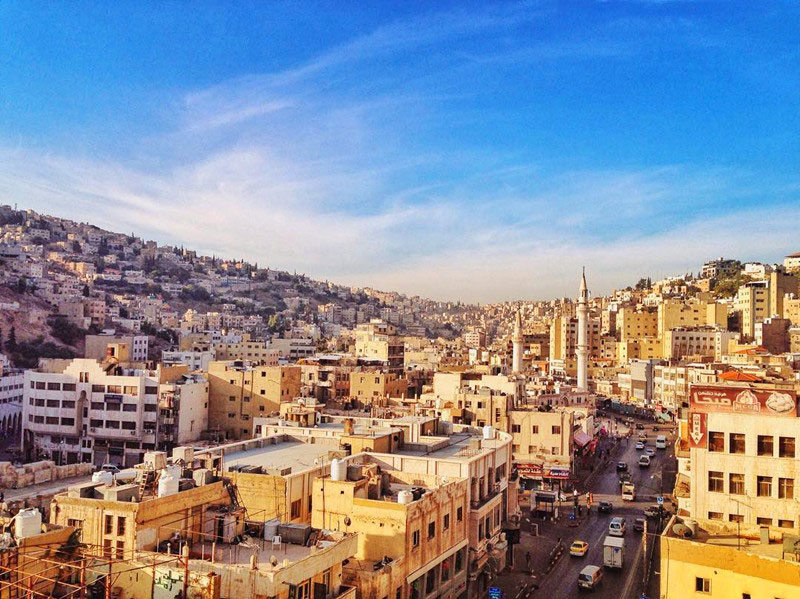 With 70% year on year growth in Chinese visitors in Q2 of 2017, Jordan is an up-and-coming niche destination among well-traveled Chinese tourists who are looking for something new after having been to more mainstream Asian and European destinations. This development has all happened over the last two years, when the Middle Eastern country began to target the Chinese market – since then, China has become one of Jordan's most important source markets for tourism. The two main keys to this success have been Jordan's strong B2C digital marketing strategy in China, and its B2B work with the travel trade both in China and at home.
Social media is an essential part of any tourism marketing strategy in China, with WeChat and Weibo boasting 963 million and 341 million monthly active users, respectively, as of Q2 2017. According to the World Tourism Cities Federation, WeChat is the second-most used channel for travelers to research information about destination cities, consulted by 45.1% of users, just behind official Chinese websites (60.4%).
In 2016, Dragon Trail launched the VisitJordan accounts on Chinese social media platforms Weibo and WeChat. By September 2017, Weibo had 22,000 followers and an average of 500,000 page views per month, and WeChat follower number had grown 185% since the start of the year. Dragon Trail engages fans with small recurring campaigns and interacts with followers to answer questions about this fairly unfamiliar destination. One particularly successful campaign was to promote the Jordan Pass – this sightseeing package was promoted in multiple WeChat and Weibo posts at the end of 2016, resulting in Chinese travelers becoming the biggest source of purchasers of online passes in January 2017.
Dragon Trail has also engaged key opinion leaders (KOLs) both digitally and offline to promote Jordan, with excellent results. After the recent archeological discovery of an early Byzantine tomb in Beit Ras, Dragon Trail got in touch with an archeology expert with over 70,000 fans, as well as a Xinhua News photographer and travel KOL who works for Getty Images, with nearly 400,000 fans, who both retweeted the post. Offline, Dragon Trail recruited KOLs from a number of social media platforms and blogs to go on a FAM trip to Jordan. The participating KOLs then published articles on WeChat and Weibo, as well as other news and travel platforms Today's Headline (Toutiao), Sohu and Mafengwo, expanding Jordan's online visibility and scope.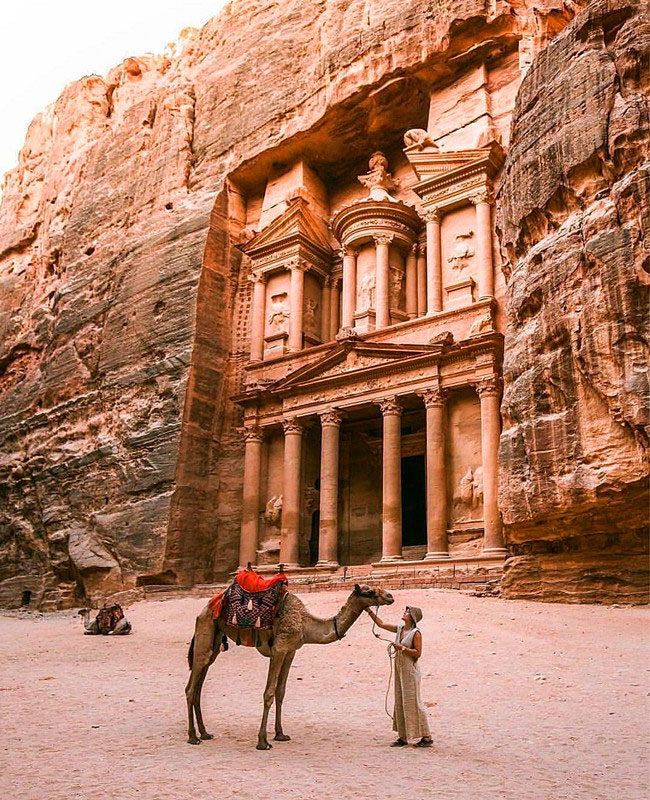 On the B2B side, the Jordan Tourism Board (JTB) contracted the services of Beijing-based Create Consulting to manage their tour operator (trade) relations. While Dragon Trail assists JTB in creating the travel consumer demand, Create Consulting ensures the distribution network is in place for Chinese consumers to travel to Jordan with ease. Create Consulting's B2B role is to ensure that China's leading outbound tour operators not only develop and sell Jordan packages, but that they passionately sell quality packages with maximum nights' stays that most effectively showcase Jordan as a fantastic and fascinating destination.
In order to ensure B2B success for the Jordan Tourism Board, Create Consulting's dedicated team arranges participation at China's leading tourism trade shows, executes multi-city road shows, engages in hundreds of face-to-face tour operator meetings all across the country, manages a dedicated B2B WeChat group to update tour operators on the latest travel information, and sends leading tour operators on inspection tours to experience Jordan for themselves. The agency also arranges senior Jordan Tourism Board interviews with China's leading TV media and pitches feature articles to consumer and lifestyle media, in addition to distributing press releases nationally on Jordan's behalf.
To better understand Jordan's success in attracting Chinese tourists and its B2B strategy, we interviewed Ahmad Hmoud, Area Marketing Manager from the Jordan Tourism Board.
How many Chinese travelers visited Jordan to date in 2017, and what has the growth been like?
Till July, comparing to 2016, it was a 70% increase, with 32,000 visitors.
What is Jordan Tourism Board's broader China strategy – how many years have you been focusing on this market?
We started penetrating the Chinese market in late 2015 and the beginning of 2016. It was an emerging market for Jordan, and within these two years it became the one of the major source markets from Asia and all around the world as well.
How does it compare with other international markets?
It's been increasing [so] that it will reach one of our highest source markets, such as the United States or UK. We expect that in the coming two years, [it will] become one of the top three international source markets.
What makes Jordan popular among Chinese travelers?
The uniqueness and diversity of Jordan's product, that provides different experiences and different sites with different activities as well – that's what makes it unique, comparing to others. It's full of history and culture and leisure, so there's lots of product and experiences you could have in Jordan.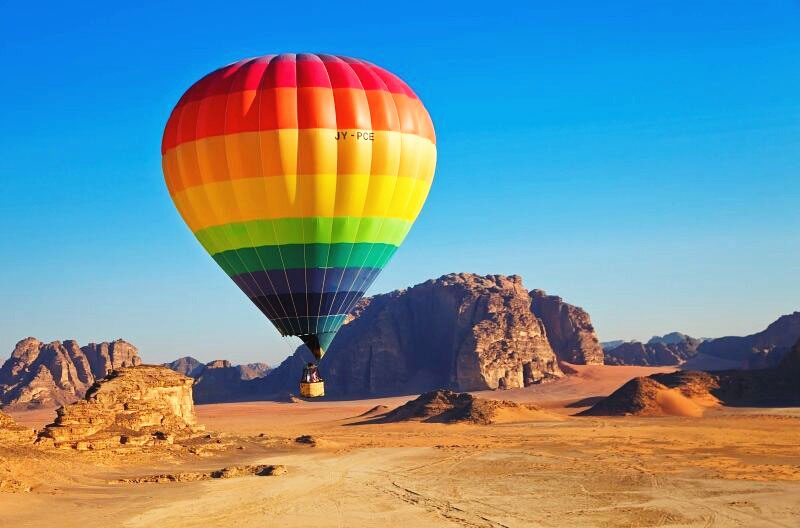 What are their most common itineraries and activities, and how is the Chinese market different from other markets?
In fact, the Chinese market has been changing, and the trends are changing in the Chinese market. We're trying to cope with this change and provide the services and the sights and the food, and the guides as well, the Chinese-speaking guides. So these are the major things we have to do for the Chinese market, but other than that, the product is there and ready to host the Chinese tourists in any site. The major sites, the most regular itinerary, is: Petra, Wadi Rum, the Dead Sea and Amman.
How do you market yourself to China differently than other countries?
In China, we're focusing more into the trade, in order to build a relationship between the tour operators in China and the Jordanian tour operators. And we're also focusing on digital marketing through the social media like WeChat and Weibo.
What have been some of your learnings on challenges and opportunities with the China market that you can share?
One of the major challenges was the overnight stay. It was only one night when we started promoting Jordan to the Chinese market. The second [challenge] is the understanding of the Jordanian tour operators of the Chinese market, to understand the needs of the travelers. For the overnight stay, we have overcome this obstacle and increased the number of overnight stays from one night to three nights so far within a very short period of time. For the second part, which is the tour operators, we did a workshop, a training workshop for Jordanian tour operators in order to educate them and create awareness on how to deal with working with the Chinese market, and we have pushed them to appoint Chinese-speaking employees in their offices, and many tour operators have responded to that and have appointed Chinese-speaking employees, and now they can respond to any request, any programs, and understand the mentality of the Chinese travelers and provide to them the services and experiences they are expecting and looking for.