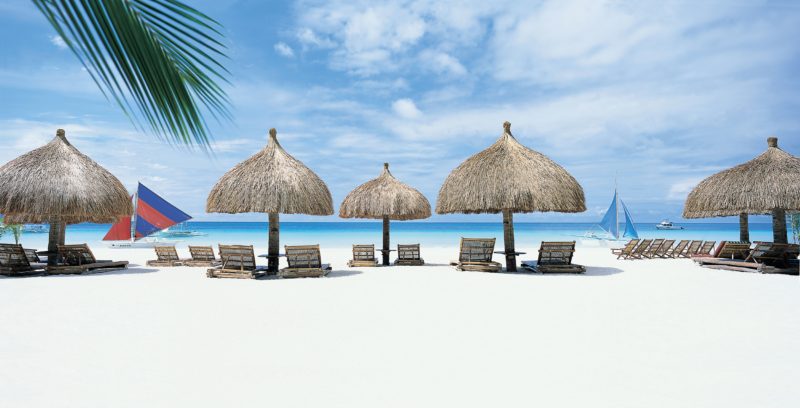 How is the Philippines' reopening to domestic and international travel impacting the tourism board's China strategy? We spoke to Rene Reyes, Tourism Attaché at the Philippine Tourism Office Shanghai, about consumer and trade marketing, the potential to tap into China's recent craze for water sports, and how the Chinese visitor profile might change post-pandemic.
The Philippines reopened to international tourism in February 2022 – how is this being managed, and how is it going so far?
Various measures such as relaxed entry protocols for fully-vaccinated leisure travelers from visa-free countries have helped facilitate the influx of tourists. Although the country is open for international tourists, our priority is still the health and safety of both the tourists and local service providers.
The Bureau of Quarantine designated an application known as One Health Pass (OHP), wherein all incoming tourists need to register in advance to check their requirements for entry. To date, the number of incoming tourists continues to increase, without any increase of infections.
According to data generated from the OHP, inbound visitor arrivals to the Philippines have now reached 102,031 as of March 16, a high note for the country since its closure of borders at the onset of the pandemic in 2020.
What has the Philippine Tourism Office done to promote news of the reopening to the Chinese market?
We just recently announced our new campaign, "It's More Fun With You". As we open our borders we want to showcase to our foreign friends how fun the Philippines is, and this can only happen when you join us and visit. Together with this new campaign, we also came out with various products which highlight the Philippines as the Best Island Destination.
As we await the announcement for visa-required countries, including China, to be allowed to enter the Philippines for tourism, our office is active on the digital campaign side, using WeChat, Weibo and Douyin. Once we get the final directives, our plan will be to engage both consumers and the travel trade sector about the opening of the Philippines.
What [other] promotional activities do you have planned for the Chinese market in 2022?
As part of our "It's More Fun With You" campaign, we will be holding a special online event, for which the prize will be a fully sponsored trip, together with your friends, to the Philippines to enjoy an exclusive island destination. We will also be doing online promotion both on WeChat and Douyin together with KOLs, to engage consumers and show them the Philippines' new tourism products.
As for the travel trade sector, we once again want to hold an online Philippine Business Mission as well as Philippine Specialist Training Program. Together with our partner travel agents, a joint promotion activity will be undertaken to promote new tour products.
Physical visits of both travel trade and media to the Philippines is one of our priority programs once the border opens. This is the most important factor to showcase to the market that the Philippines is indeed a safe destination to visit. Through this, we can also showcase the wonderful tourist destinations in the Philippines as well as various island activities that one can enjoy.
Participation in various travel trade and consumer fairs will also be undertaken by our office in various cities in China, to engage both travel trade and consumers.
In May 2021, the Philippine Tourism Office worked with Dragon Trail to run a virtual roadshow. What was the feedback of your partners who joined this event? Which part of the roadshow was most valuable to them?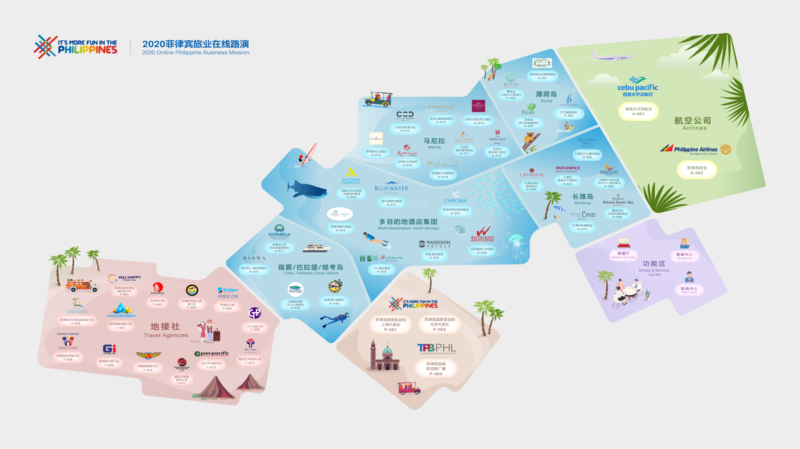 We received positive feedback from both the Philippine and Chinese participants. Last year we had 50 sellers from the Philippines, 392 buyers from China and a total of 1,535 successful meetings during the five-day event.
The participants were delighted that we held this event, so that despite the travel restrictions, they could still conduct business with their counterparts. Due to its success, we plan to hold another one this year.
The business to business, one-on-one meetings were the most important part of the program for the participants. They were able to engage their counterparts, and share important updates on the Philippines and China's tourism industry sector. Both sides were able to meet new people in the industry that will lead to future business prospects.
Video marketing is a huge trend for consumer marketing in China now. Are you active on any Chinese video channels, or creating videos for the Chinese market?
As they say "a picture paints a thousand words," but videos can carry maybe a thousand pictures. Creating video content and publishing this on Chinese online channels is one of the priority activities of our office.
We just recently concluded a campaign with Douyin, wherein we posted 62 videos, with total views of 7.2 million, 279,000+ likes and 72,000 new followers.
Part of our promotion plan for this year, is to create video content to be shared with consumers. We also want to work with KOLs who have been to the Philippines, and together we can create interesting videos for the market.
Water sports have been extremely popular in China in recent years. What kind of water sports and outdoor activities are on offer in the Philippines?
Most of us are aware that the Philippines consists of 7,641 islands. However, not all people know that despite its relatively small size, the Philippines' coastline is top five in the world with 36,289 km/22,549 miles – longer than of China! Coupled with pristine waters, the country is a heaven for water sports activities.
Diving is the number one water sports activity in the Philippines. There are over 488 species of corals, 981 species of bottom-living algae, and 5,000 species of clams, snails, and mollusks that can be found in its waters. On top of that, over 3,000 fish species have been recorded to be endemic to the Philippines. Some of the important feature are the thresher sharks, sardine run, UN World Heritage site Tubbataha reef, and an abundance of ship wrecks. Aside from SCUBA diving, the Philippines is also ideal for free diving (skin diving).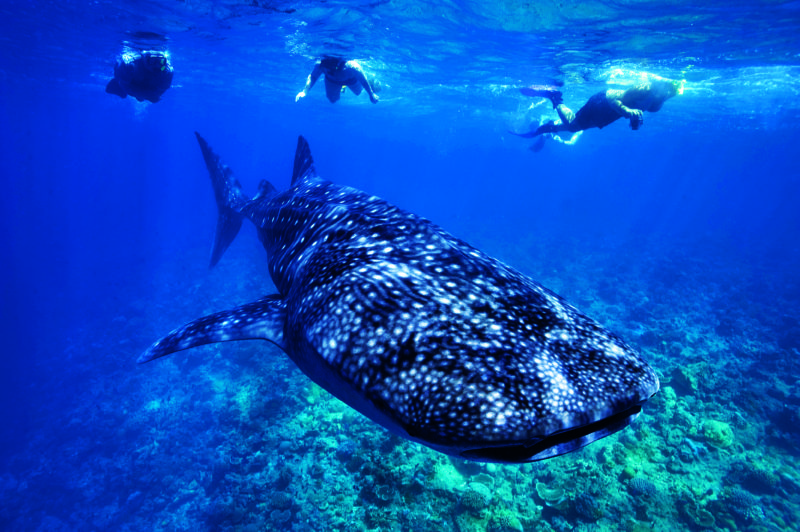 Whale shark with snorkelers
Aside from diving, the Philippines has also become a popular surfing destination, with Cloud 9, located in Siargao, the surfing capital. There are also easier water activities like banana boat rides, swimming, and snorkeling. Even you don't want to go into the water, you can still enjoy the white sand beaches, beach massage, gorgeous sunset with cruise, and even stargazing at night, which you cannot enjoy in the big city.
What are the Philippines' most popular destinations and activities for Chinese visitors?
Previously, Boracay, Cebu, Bohol, Dumaguete, and Palawan outside Metro Manila were the most popular destinations for Chinese tourists.
Island activities are the most popular: island hopping, beach combing, snorkeling, diving, parasailing, sunset cruises. Our Chinese friends want to experience the Philippines' natural environment and commune with nature and its flora and fauna.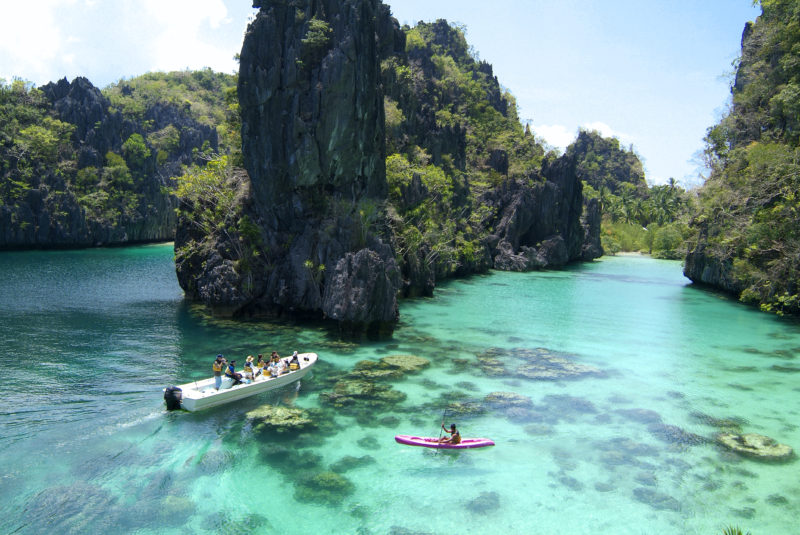 Palawan, Philippines
One can swim with the whale shark in Cebu, watch a giant turtle in its natural habitat in Dumaguete, experience the sardine run in Moalboal, beautiful scenery in Palawan and huge corals, and a lot more.
For couples, the Philippines had been a destination for honeymooners and wedding photos, with the Philippine nature as the background.
We also want to educate our visitors on our eco-tourism programs, and the Department of Tourism is an advocate for responsible tourism. Several tour products have been introduced for this purpose, that will make tourists enjoy the Philippines' natural attractions, learn something about the environment and how to preserve this.
Prior to the pandemic, what was the profile of Chinese visitors to the Philippines? Do you expect any significant changes to this in coming years?
Prior to the pandemic, the majority of travelers to the Philippines were male (73.6%), while 46.2% of Chinese tourists to the Philippines were part of a group tour. The main purpose of travel was leisure, at 66.7%, while the average age was 36 years old.
Once the border opens, there might be a change in the profile of Chines visitors coming to the Philippines. We can see the demand for travel in China has shifted – although this is mostly domestic, consumers might carry over these preferences when considering international destinations. More family travel, nature and outdoor tours are popular, younger age groups have been traveling domestically for leisure purposes, and small groups with specialized travel arrangements have been increasing.
For the Philippine side, we want our promotion to be market driven. To be able to recover, we need to capture the interest of those consumers who are willing to travel immediately after the market opens. We might see changes in the profile of Chinese tourists coming to the Philippines, and we want to increase the number of female visitors, more FITs and younger age groups.
The Philippines being an island destination and one of the closest destinations to China, we can cater to these segments with our adventure and nature products. We also want to ensure, that above all, the health and safety of our guests is the priority of the Philippine Tourism Office.
Group travel will still be an important factor, considering that we still prioritize charter flights directly to the tourist destinations, and language is still a major concern for individual travelers.
Click here to learn more about the Philippines' virtual road show for China, and contact us to find out how Dragon Trail can support your destination's B2B and B2C recovery strategy for the Chinese market.