When smartphones became popular, it was assumed that QR codes would, too, and that these scannable square barcodes had great potential for sales and marketing. But somehow this never came to fruition in the West, with QR codes written off as "dead" by 2012. Not so in China, where QR codes where only just starting to take off at that time. They have since become ubiquitous for making payments, finding information, adding contacts, and even accessing local police services. How do we explain the popularity of QR codes in China, compared to their lack thereof in the West? From language to aesthetics, here are four significant reasons.
1. WeChat
Outside of China, smartphone users had to download a special app to scan QR codes. In China, WeChat provides a built-in QR code scanner, and each WeChat user has their own, personal QR code, which can be scanned to add the user as a contact. WeChat was first released in 2011 and grew in popularity very quickly – now, it completely dominates China's social media and mobile internet, with over a billion monthly active users. iPhone cameras finally introduced a built-in QR code reader in 2017, so perhaps this will help QR codes to make a comeback outside of China, if it's not already too late.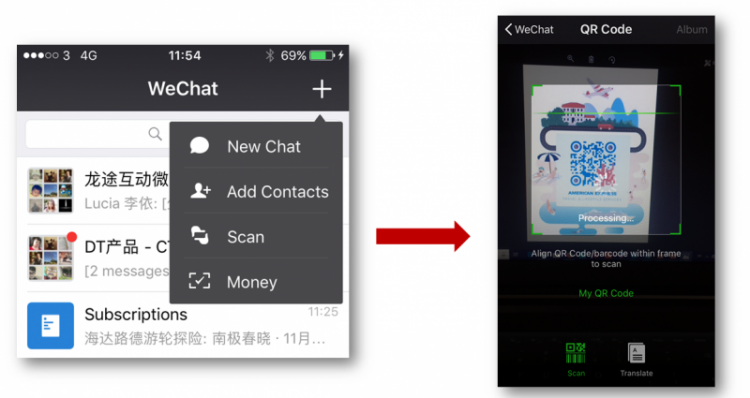 WeChat's built-in QR scanner means that virtually every smartphone user in China already has an app to scan the codes
2. Language and infrastructure
Not all Chinese people are comfortable typing in website names using the Roman alphabet, and many Chinese companies' URLs use easier-to-remember numbers rather than words written in Pinyin (the Romanized form of Mandarin). QR codes help to leapfrog all of those issues by allowing users to simply scan a code to become connected to a website or social media account.
3. Mobile payments
QR codes are used for many purposes in China – for example, a city street might have a display where you can scan the QR code of your local police chief or office – but their most prominent use is for making payments through Alipay or WeChat Pay, which are used everywhere in urban China. Payments can be made by scanning a QR code at a shop, or by having a shop scan a QR code on your phone to take money from your account. QR code payments are not limited to retail, either – in the past year, we've heard stories of a bridesmaid wearing a QR code around her neck to accept monetary gifts at a Beijing wedding, as well as QR codes used by beggars and buskers, or cats wearing QR code shirts or collars so that you can purchase your coffee from the feline "staff" at cat cafés.
Read more about Chinese mobile payments and how they are used for the tourism industry here.
4. Aesthetics
Let's face it – pixelated-looking black and white squares are not particularly pleasing to the eye. Marketers might balk at the idea of marring otherwise beautifully designed advertisements, informational materials or websites with these ugly codes. They're certainly useful in a simple transactional context, but do they take away from the appeal of content that should inspire consumers? Here, Chinese designers are making great progress, and taking QR codes into a new era.
This started as early as the introduction of WeChat. Each user has their very own QR code, with a choice of at least 15 built-in frames and designs, from a Mondrian-inspired modern art look, to a sunflower, a cat, or a piece of toast. This was the first step to making QR codes more fun, creative and aesthetic.

Some of the built-in options for personalizing your own QR code on WeChat
In terms of advertising and destination marketing, there are some very exciting things happening with QR codes. Here are some of our favorite examples: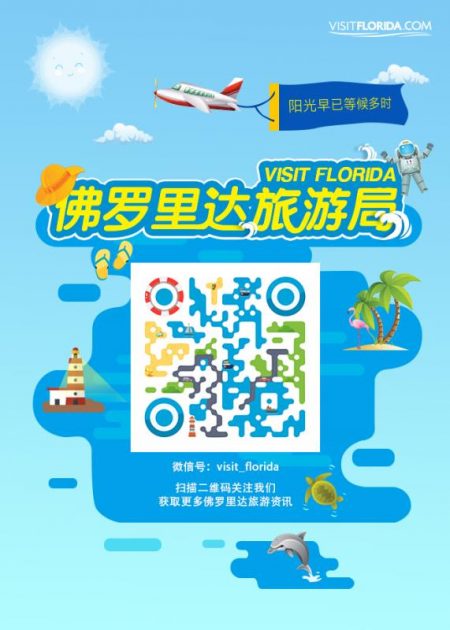 Visit Florida's QR code looks like a bird's eye view of Florida's coastline. Scanning it takes you to Florida's WeChat account. (Designed by Dragon Trail Interactive)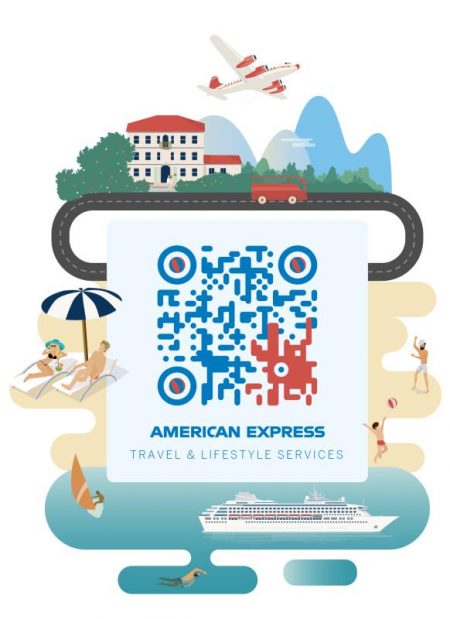 American Express' summer campaign has a friendly octopus incorporated into the code. Scanning it takes you to American Express' WeChat account. (Designed by Dragon Trail Interactive)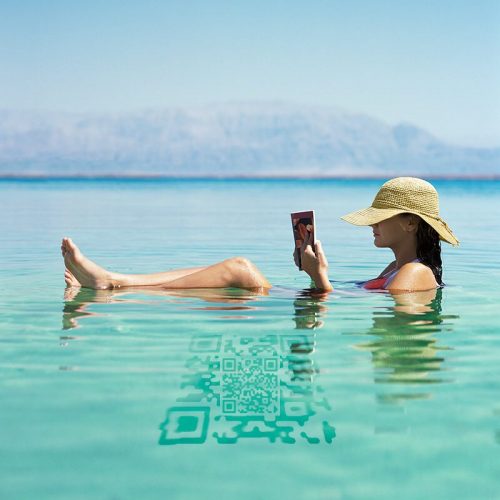 Israel Tourism has cleverly added their QR code into the Dead Sea. Scanning it takes you to Israel's Chinese website. (Designed by Dragon Trail Interactive)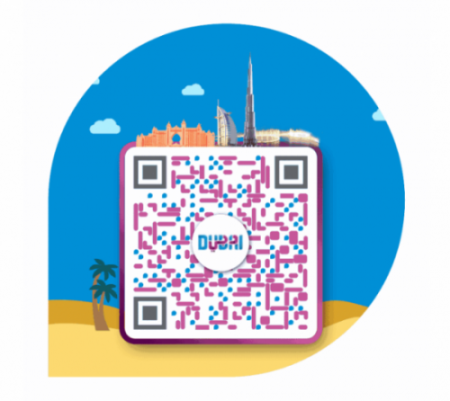 Dubai Tourism's QR code uses iconic buildings and images from the city. Scanning it takes you to Dubai's WeChat account.
Want to find out more about how Dragon Trail can design a personalized QR code for your travel brand or business? Get in touch with us through the website, or email us at communications@dragontrail.com.