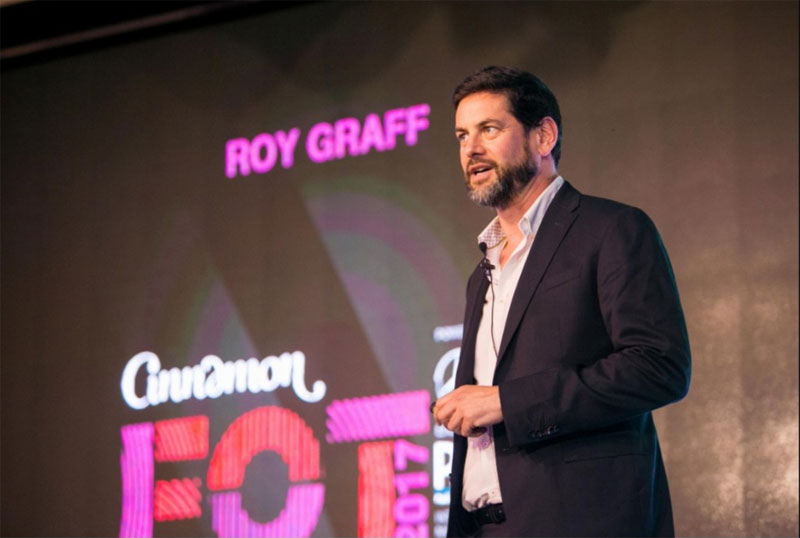 (Colombo, Sri Lanka, 26 September 2017) Dragon Trail Managing Director – EMEA Roy Graff spoke at the Cinnamon Future of Tourism Summit about "The Future of Chinese Outbound Tourism and Opportunity in Sri Lanka." Held to coincide with World Tourism Day, the second annual summit was organized by Cinnamon Hotels & Resorts. The one-day event brought together innovators in the travel and tourism industry and attracted over 400 participants, stretching the conference hall to full capacity.
With 280,000 arrivals in 2016, China is Sri Lanka's second largest tourism market after India and its fastest developing, with 26% year on year growth. In 2016, 30% of Chinese tourists chose to go to island destinations, and Asian island destinations are especially popular with Chinese luxury tourists, representing a promising opportunity for the growth of Chinese tourism to Sri Lanka.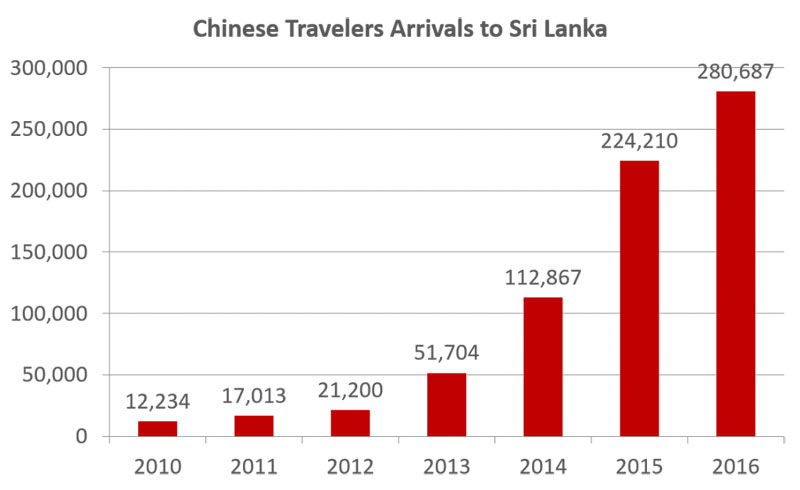 Graff's presentation gave an overall picture of the Chinese travel and digital landscape, including demographic information about FIT and millennial travelers, what Chinese tourists are looking for in a destination, key digital sources of travel information and diverse examples of engaging online tools and campaigns to reach the Chinese travel market.
Looking specifically at Chinese tourism to Sri Lanka, Graff presented a profile of the typical Chinese tourist to Sri Lanka: a young, independent traveler and outdoor adventurer with an interest in world heritage sites and wildlife. Popular items purchased in Sri Lanka by Chinese tourists include black Ceylon tea and sapphires. The average Chinese trip to Sri Lanka is 7-9 days, and there are direct flights from Beijing, Shanghai and Kunming to Sri Lanka's capital, Colombo and the new airport, build by a Chinese company, at Hambantota. Visas are available on arrival.
A look at online travel review sites reveals that Chinese tourists like Sri Lanka for its outdoor activities, culture and beaches, as well as competitive flight prices compared to Thailand and convenient visa process. Areas that Chinese tourists think could be improved are accommodation and food, as well as concerns about health and safety.
The talk was followed by a Q&A session, which included questions like:
Is it possible to advertise directly on Baidu?
While it is possible to deal directly with Baidu, the process requires full knowledge of Chinese and can be complex. If you have a limited ad budget, it is much easier and effective to use a specialist SEM agency in China.
What are the differences between Chinese tourists to the Maldives vs. Sri Lanka, and how does Sri Lanka move up the ladder to premium travel?
Maldives have been very active in marketing itself as a luxury destination to Chinese, focused on weddings, honeymoons and romantic travel in its branding. Sri Lanka could achieve a better growth in upmarket travel by having focused marketing campaigns that stress its rich culture, friendly hospitality and vibrant natural scenery and wildlife.
According to recent reports, Chinese arrivals have dropped by 0.7% in 2017 – is this because of brand positioning to lower budget travelers?
The phenomenal growth Sri Lanka experienced in the past was largely due to improving diplomatic relations and major investments by Chinese in Sri Lanka's infrastructure. However, competition for Chinese tourists has heated up, and destinations can trend up as well as down depending on political conditions, celebrity fashions and inspirational campaigns.
Are Chinese interested in gems?
Sri Lanka enjoys a good reputation for gemstones and this is something that can be capitalized on in future campaigns.