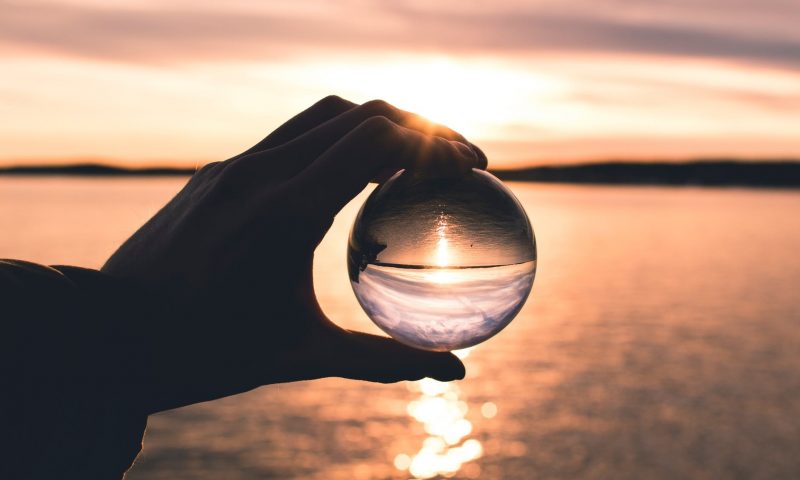 Which trends will define Chinese outbound tourism and travel marketing in 2020? We asked industry insiders and experts for their predictions for the coming year. Increased personalization, segmentation, and diversification were some of the major market trends agreed on by all of our panelists, while digital engagement and data-driven, personalized marketing will be key for tourism marketing.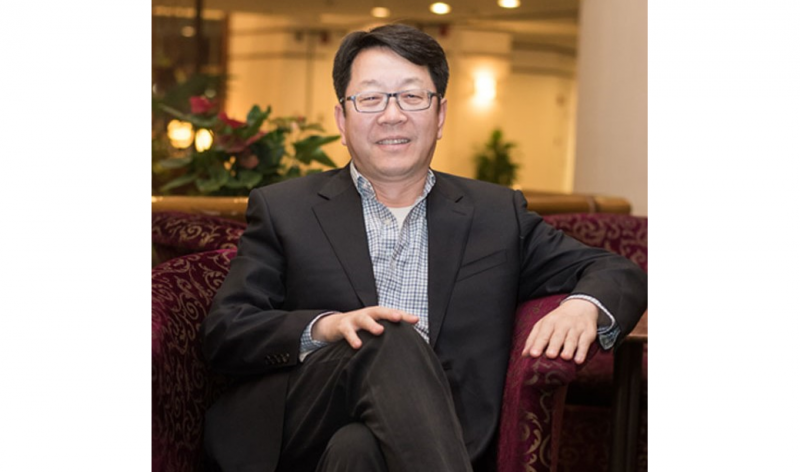 George Cao, Co-founder and CEO, Dragon Trail Interactive
What do you predict will be the biggest trend in Chinese outbound tourism and/or tourism marketing in 2020?
When BCG published their China outbound market study "Taking Off" in 2010, they segmented the market into three segments: Inexperienced mass market, experienced mass market and the affluent segment. Those segments were more or less sufficient to understand the market at the time. In its November 2018 report titled "Huangying to the New Chinese Traveler," McKinsey increased the number of market segments to eight, adding segments like "Unplugged," "Aspirant," and "Individualist."
I believe that the market will continue to fragment in the coming year. To respond to this trend, destinations and brands will need to up their games in offering personalized experiences and in how they identify and target the segment(s) of consumers that will produce the best results for their marketing efforts. To do this well, they will need to better leverage data, especially first party data collected from direct consumer touch points.
What product or part of your work are you most excited about for 2020?
I'm personally very excited about two areas of our business for 2020. The first is complete consumer journey orchestration, which we will enable our clients to do in 2020. Our product innovation team has spent the bulk of 2019 building and toning a software solution that allows brands to design digital interactions with consumers at every touch point along the entire consumer journey. The solution builds on top of first party data and personalizes user engagement in ways that optimizes conversion from attention to action.
The second is expanding our services beyond China. In 2019, at client requests, we have started to offer digital marketing and travel trade marketing services in Taiwan, Hong Kong, Singapore and other countries and territories outside of mainland China. In 2020, we will accelerate the development of our international marketing capabilities by hiring more international talent and opening new offices in the Middle East, Europe and possibly South America. I look forward to helping new and current clients reach consumers and establish travel trade relationships in an increasing number of source markets.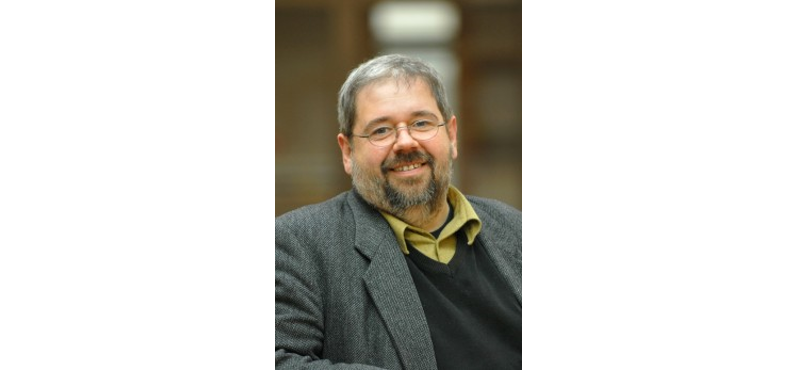 Dr. Prof. Wolfgang Georg Arlt, Founder of COTRI (China Outbound Tourism Research Institute)
What do you predict will be the biggest trend in Chinese outbound tourism and/or tourism marketing in 2020?
Increased market share for smaller destinations, both in terms of new countries visited in higher numbers (Iran, Norway, Papua New Guinea etc.), as well new cities and regions within traditional destinations (Thueringen in Germany, Sicily in Italy, Western Australia etc.).
What product or part of your work are you most excited about for 2020?
The new CTT China Tourism Training, which is online now in cooperation with Hong Kong Polytechnical University, with five different tracks for Hospitality, Retail, Destinations, Attractions and Transportation. This training, which ends with a verified university certificate, will become the standard training for outbound tourism from China in 2020.

Jin Ying, CEO, CAISSA TOSUN Travel Service (Group) Co., Ltd

What do you predict will be the biggest trend in Chinese outbound tourism and/or tourism marketing in 2020?
The Chinese outbound tourism market will continue to grow steadily, and there will be significant diversification in outbound destinations and kinds of travel. With Chinese outbound tourists' rich experience and segmented demands, some new, quirky, non-mainstream destinations will increasingly attract Chinese travelers' attention. Additionally, creating products that are based on travelers' interests, such as cultural travel, outdoor adventure, sports spectator tourism, and study tours will become increasingly important. Thanks to the Tokyo 2020 Olympics, the number of Chinese going to Japan to see sports and travel will definitely increase.
In terms of travel sales trends: 1) The digitization of travel sales is becoming more and more mainstream. Digital sales tools and follow up analysis are based on data from users' profiles, behavioral habits, and outbound travel experience, and this can also give users a more personalized outbound tourism program. 2) Content marketing will become more and more detailed and precise. 3) Marketing will become more diverse, with methods such as video marketing and KOL marketing becoming more mature.
What product or part of your work are you most excited about for 2020?
In 2020, CAISSA Tourism will continue to pay close attention to changes in the tourism consumer market, and stick to putting our customers' needs at the center of what we do, encompassing diverse groups like family travel, silver travel, and honeymoon. We will create original and unique travel experiences. We also will pay attention to consumer marketing, focusing on different cities' environments and consumption patterns to achieve highly efficient content marketing.
At the same time, with the rising standards for the cultural lives of consumers, culture and travel must become more deeply integrated. In 2020, CAISSA Tourism will continue to deliver bright and special cultural travel products and experiences to our customers.

Ms. Lin Yan, Senior Vice President, UTour

What do you predict will be the biggest trend in Chinese outbound tourism and/or tourism marketing in 2020?
UTour believes that in 2020, customized travel and small-group family travel will still be the most significant trends in the outbound tourism market. Our "One Family One Group" product has been designed for one family or a few families traveling together as an independent, flexible type of group. They want the trip planned according to their own desires, with rich and diverse choices for dining and site seeing, to completely satisfy their demands through customized tourism. In 2020, UTour will expand this kind of product, and continue to satisfy the demands of the market.
Secondly, new flight routes are opening, and changing visa policies continue to drive the development of emerging destinations. Recently, UTour's chairman joined a delegation to Montenegro, and met with the Republic of Montenegro's Prime Minister, Duško Marković, working together to promote the development of Montenegro's tourism industry. We trust that 2020 will also have even more destinations receiving the endorsement of Chinese travelers.
What product or part of your work are you most excited about for 2020?
2020 will be a year of opportunities and challenges for UTour. UTour also hopes that through its own development, we can persist in going from tourism to travel, and hasten the industry's integration, so that the outbound travel market expands to the size of the domestic market. Our "Tourism+" outbound service will move towards domestic travel, high-end travel, study tours and study abroad, immigration real estate investment, tourism finance, health and medical tourism, destination services etc., as a series of tourism products and the extension of our comprehensive outbound service. The integration of technology and innovation has brought revolutionary changes to the industry, and we can also use technology and innovation to provide an elevated level of service to clients, integrating the development of technology and tourism products.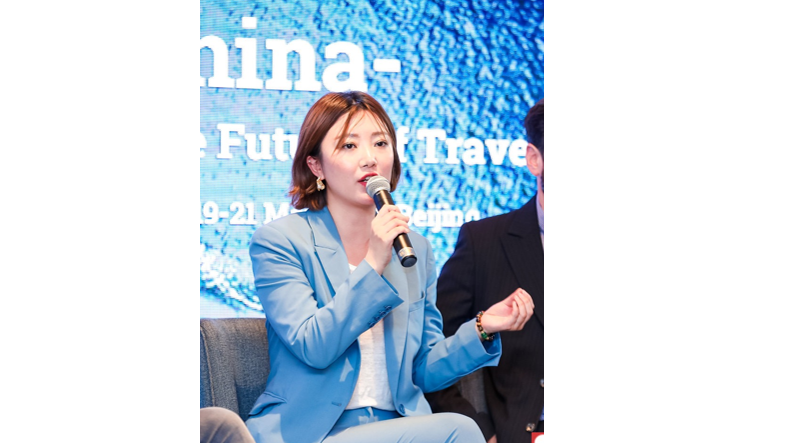 Maggie Yang, Associate Director, Mafengwo

What do you predict will be the biggest trend in Chinese outbound tourism and/or tourism marketing in 2020?
These past years, travelers have already slowly become accustomed to using guides and travel diaries on online platforms as an information source, and after doing thorough research, directly purchasing travel through the same platforms. This has effectively developed the FIT market and related online platforms. With the maturation of independent travel, new ways of traveling are always emerging. People today all want to be able to plan a trip according to their own pace and interests, as this kind of personalized experience better matches the needs of each traveler. In the future, the number of outbound trips will continue to grow, with some hot "checklist" (daka) destinations already losing their fresh feeling. At the same time as travel is becoming more personalized, it's also increasingly differentiated. There are some travelers going to the North Pole to see the aurora, while others go to Guam to learn how to fly an airplane, and still others travel to islands for scuba diving. From the mountaintops to the sea, these kinds of special experiences are part of the development of travelers' individualization.
Finally, there's an even newer trend – a completely new way of traveling that focuses on health and environmental sustainability. In the past, when people traveled, it was usually quite self-centered and focused on indulgence through travel. But eating and drinking a lot, and staying up late to fill one's belly, is very unhealthy. So with travelers going abroad more often, people are paying more attention to the quality of the trip and to their health. Only by slowing down can we properly experience the beauty of travel.
What product or part of your work are you most excited about for 2020?
Mafengwo's targeting advertising allows clients to spend in a more multi-dimensional and precise way, based on different requirements. For example, now we have Hummingbird Oriented Advertising, and can target ads based on frequently visited locations or places of interest. Recently, we're promoting targeted ads to different interest groups, but later we will add another layer of precision based on users' gender and age, which is something we're all looking forward to. We also have thousands and thousands of travel-related data points on the back end of Mafengwo's website, from which we can extract selections, and unpack data to help clients formulate an effective market strategy. We look forward to using this big data as a useful marketing tool for our clients.

Richard Whiddington, Staff Writer, Jing Travel
What do you predict will be the biggest trend in Chinese outbound tourism and/or tourism marketing in 2020?
Anticipating trends across Chinese travel is a fraught endeavor given the sheer scale of the market. Provided one looks in the right place, growth can be found in "adventure travel," "cultural travel," "luxury travel," "slow travel," and even the "tour group travel."
As a result, it's more useful to look at the broad behavior patterns. The digitization of the Chinese travel experience is already ubiquitous, and Western DMOs and cultural destinations need to get smarter about engagement on Chinese social media platforms. In the second half of 2019, WeChat and Fliggy made strong and direct pushes to help Western travel brands/companies launch on their platforms. Engaging with China can be daunting, and large Chinese tech companies recognize this. The likes of Tencent, Alibaba, and Bytedance are financially incentivized to keep Chinese spending on their platforms when they travel, and one should expect their outreach efforts to intensify in 2020.
What product or part of your work are you most excited about for 2020?
From a record-breaking Picasso exhibition in Beijing to Centre Pompidou's branch opening in Shanghai, the past year has been extremely fruitful for cultural collaborations between Western and Chinese museums. Such cultural exchanges are a bright spot amid a gloomy geopolitical situation. 2020 should be another landmark year in terms of new large-scale projects taking off, and I am excited to see how Chinese culture lovers react — and potentially influence – art trends globally.