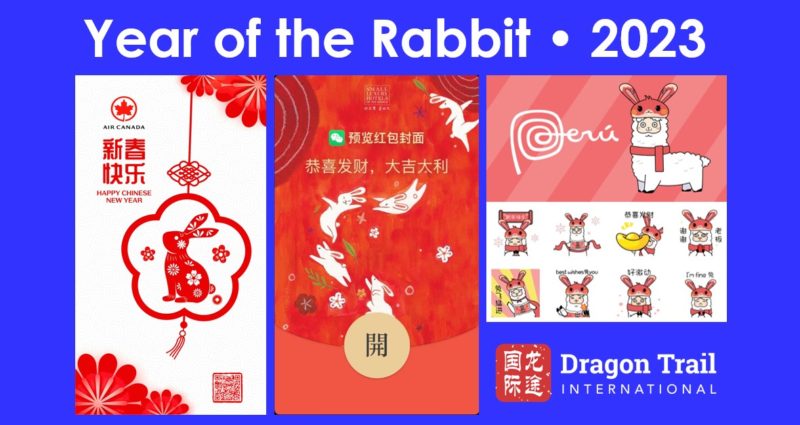 Chinese New Year is a peak season for marketing and social media use in China. This includes holiday greetings, campaigns, giveaways, and customized digital hongbao or "red packets." 2023 is also the first CNY in three years in which global destinations welcomed back Chinese tourists, creating a need for offline marketing campaigns, too.
Let's take a look at a few Chinese New Year campaigns and activities from 2023, with design and promotion by Dragon Trail International.
Casa Milá
Casa Milá, also known as La Pedrera, is a Gaudi-designed building and UNESCO World Heritage site in Barcelona, Spain. To provide an interactive Chinese New Year activity for visitors and encourage offline-to-online word of mouth marketing, Casa Milá commissioned a bespoke CNY photo frame.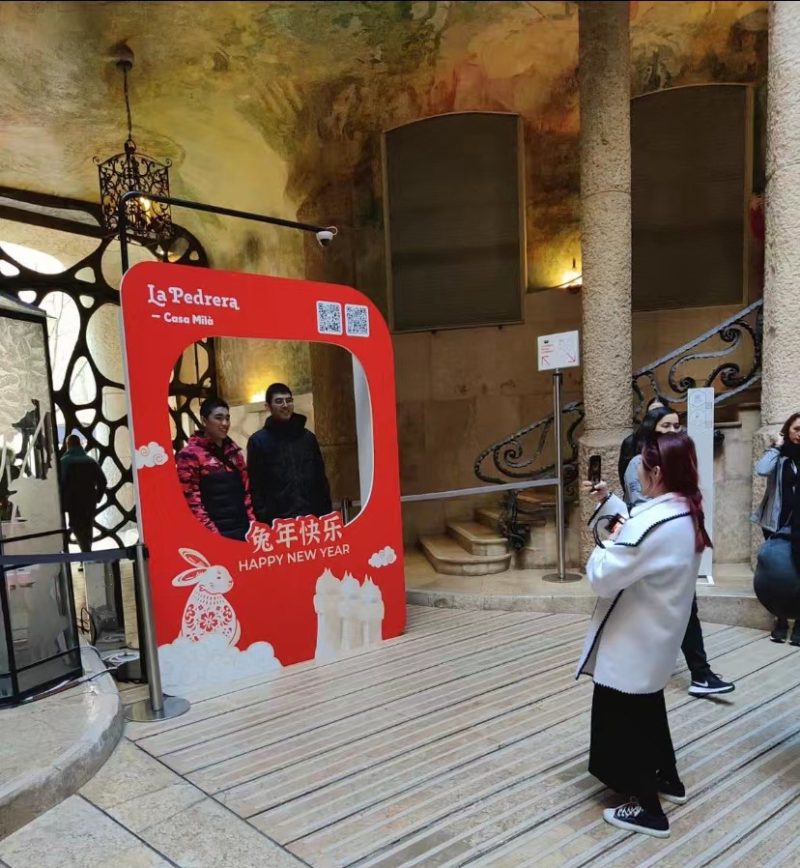 PromPerú
Peru launched eight new WeChat stickers for Chinese New Year, featuring their alpaca mascot dressed up for the Year of the Rabbit. The WeChat stickers were introduced and could be saved from an article that also included an article and video introducing Peruvian cuisine, and an interactive CNY giveaway.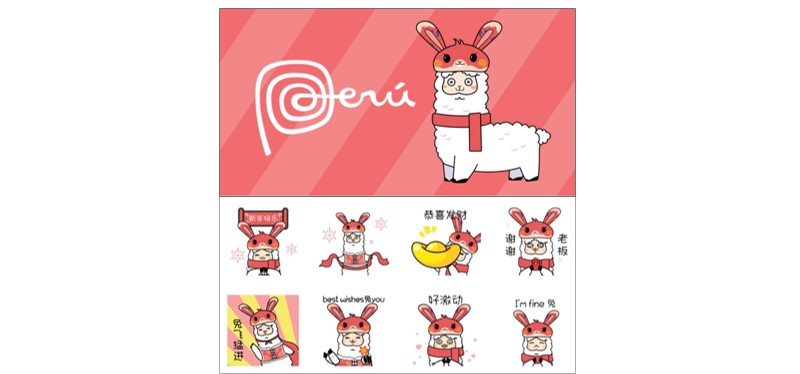 Small Luxury Hotels of the World
First introduced by WeChat in 2014, digital red packets are a modern update on the traditional red envelopes of cash gifted on Chinese New Year and for other special events in China, such as weddings. WeChat made digital red envelopes fully customizable for Chinese New Year 2021, resulting in more than 300 million cover designs. This now offers an annual branding opportunity for companies and organizations, and a new way to connect with Chinese followers on WeChat.
Small Luxury Hotels of the World's WeChat red envelope for 2023 features a whimsical rabbit design.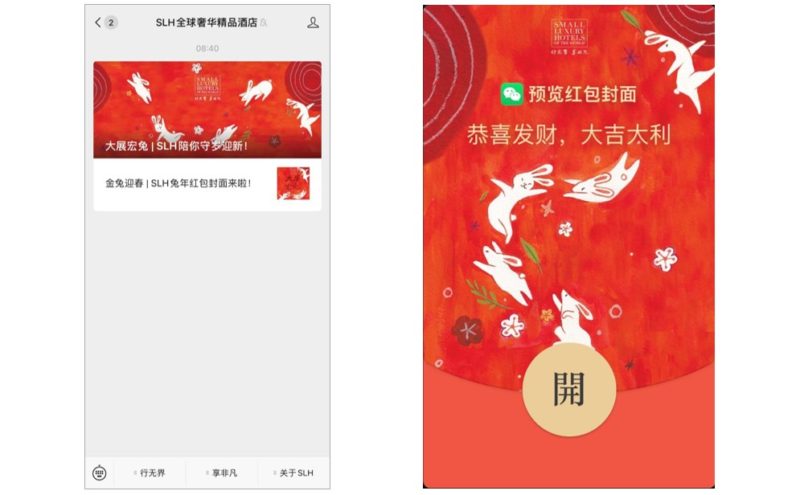 Air Canada
For its 2023 Chinese New Year greeting, Air Canada released this animated poster.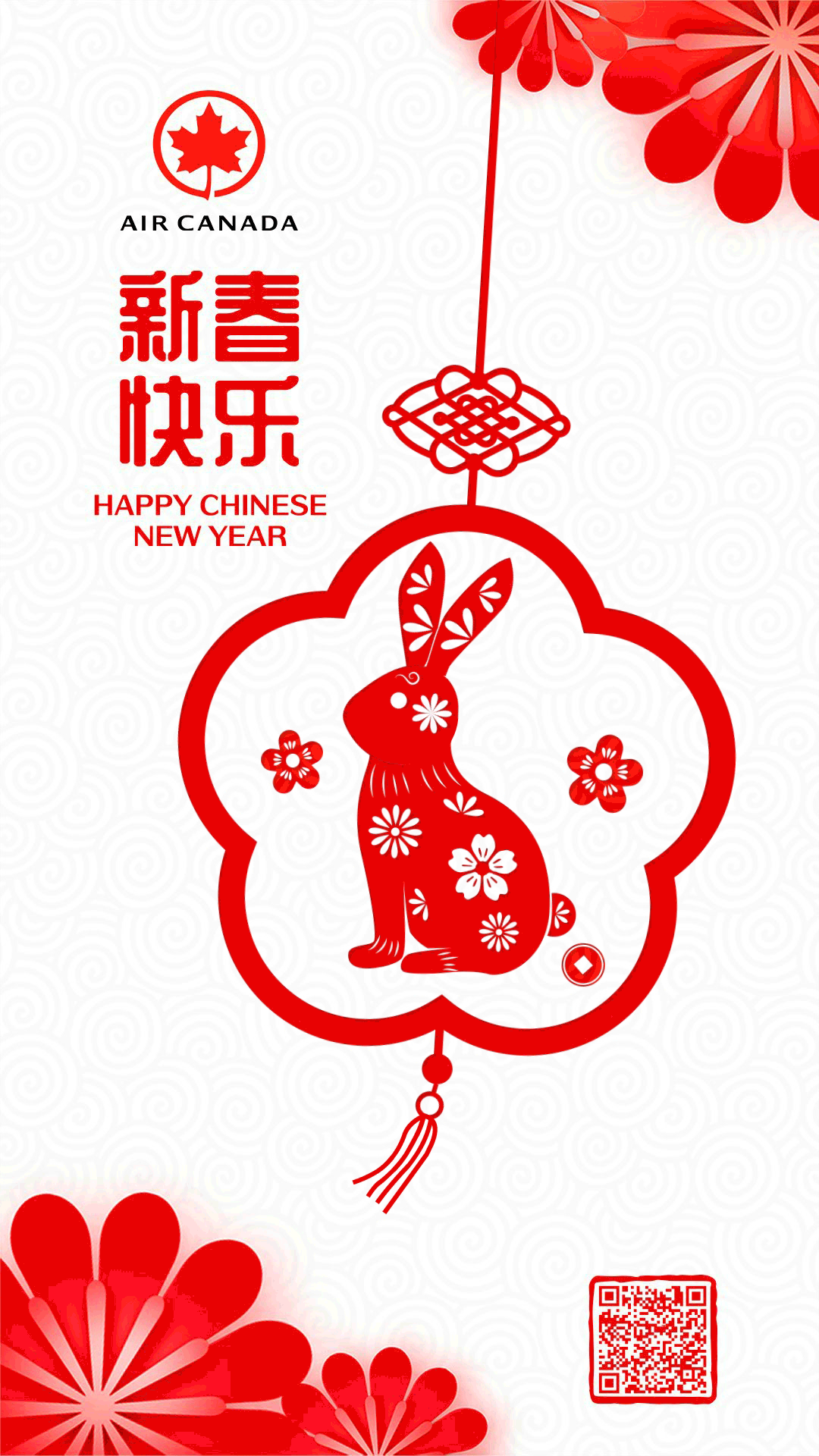 Looking to launch or enhance your marketing for China? Dragon Trail offers services in social media account creation and management, design, KOL marketing, short video production, website development and more. Contact us to discuss how we can help you reach future visitors from China.