The COVID-19 pandemic of 2020 has shifted an increasing number of B2B activities for the travel industry from traditional "face to face," to a digital "screen to screen" model. From training, to conferences, to live streaming, we've seen rapid and expansive development in the digitization of industry activities in the past few months. Now, even exhibitions are trying an online model.
In China alone, there are more than 20 travel industry trade shows planned for the last five months of 2020 – of these, half are events that were originally scheduled for the first half of the year and delayed because of the virus. China's travel industry has already started the difficult work of recovery, but challenges around post-virus safety and reopening plans have significantly slowed progress. Online exhibitions can help the industry to move forward with more confidence, and COTTM and IT&CM China – two major industry exhibitions for international travel – have decided to make digital an essential part of their summer 2020 events, using technology powered by Dragon Trail Interactive.
2020: The year of online travel exhibitions
Business travel and MICE exhibitions IT&CM and CTW China were originally scheduled to take place in Shanghai in March. With increasing COVID-19 safety concerns and travel restrictions in February, organizers deferred the event to August.
"By April, the pandemic was crippling the rest of the globe. Global travel restrictions were at a high and outlook extremely uncertain. In China, restrictions for mass events were still in place which were set to only relax at the end of June. It was clear to the team that planning for a physical event was increasingly challenging given the ambiguous climate," recalls Darren Ng, Managing Director for TTG Asia Media, the show's organizer. In late April, they officially announced that this year's event would take place virtually in August.
Mr. Darren Ng, Managing Director for TTG Asia Media, organizer of IT&CM China and CTW China
"We've seen over the last few months how this unprecedented situation has pushed the entire world to rely on communicating and working in the virtual space. Our global adoption and consumption of digital and tech solutions have never been quicker," says Ng. He says he hopes that this year's digital show will give participants a new experience, while "staying true to its value proposition of delivering business, learning and networking opportunities between international and Chinese suppliers, buyers and industry professionals at large."
IT&CM China and CTW China's 2020 exhibition will take place on Dragon Trail's TNTM (the Next Travel Market) online event platform from 3-5 August. Essential elements of the offline show will all be part of the virtual experience. Exhibitors will have a virtual booth with lead-generation functionality that includes downloading resources from sellers and buyers, viewing product presentations, swapping e-business cards, messaging, scheduling and attending appointments, or even hopping onto a walk-in meeting.
Of course, there will be some changes. Unlike at the physical event, the meeting request system will stay open throughout the entire show, and can be managed flexibly at any time. Conferences, brand presentations, a buyer procurement presentation, and networking are also event highlights that delegates are familiar with, but will see differences in the format and experience as a result of the virtual platform.
On 1 June, leading Chinese outbound travel trade show COTTM launched a three-month long digital trade show, COTTM Online. This has been organized so that international exhibitors and Chinese buyers can continue to easily meet and work together to prepare themselves for recovery, before the launch of COTTM's offline exhibition, which is still planned to go ahead in Beijing from 9-11 September – postponed from its original April dates.
Once major global events started to be canceled or postponed due to the developing COVID-19 crisis at the start of 2020, "the exhibition industry changed overnight from discussing whether or not they wanted to do online exhibitions, to how we could successfully trial this kind of exhibition," says Qing Qinghui, representative of COTTM China.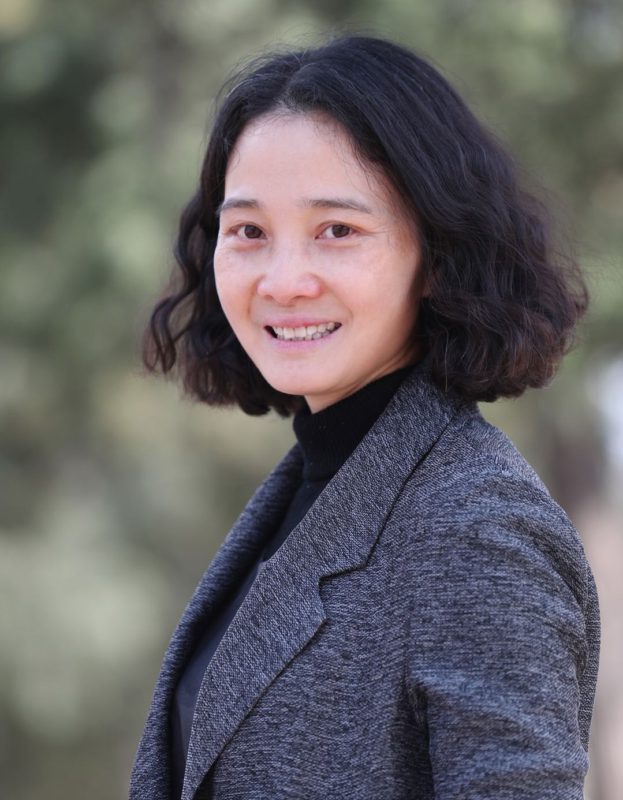 Ms. Qing Qinghui, representative of COTTM China
Qing is clear that not every online technology company can transition into online exhibitions. They need years of experience with the industry, and be able to offer the right kind of platform and services that can be used smoothly and efficiently by attendees to deliver real benefits. COTTM started adding a digital element to their exhibition as early as 2015. "At that time, the technology was a long way from being mature," says Qing. "Last year, we learned that Dragon Trail Interactive had launched TNTM, and watched this new product closely and with great anticipation. At the beginning of February when the virus began to wreak havoc, we joined up with Dragon Trail to launch COTTM Online."
Qing says, offering both an online and offline model with COTTM and COTTM Online, will better satisfy exhibitors' diverse needs. Overseas tourism boards who have already entered the Chinese market and worked for many years with the Chinese outbound tourism trade may now want to focus on continuing their work through online exhibitions. Destinations that are new to the market will place more emphasis on offline exhibitions to gain on-the-ground experience.
The role of exhibitions in market recovery
For travel exhibition organizers, the challenges of 2020 are not just about whether or not to embrace online exhibitions – they're also about understanding where the industry is in the recovery process and what they most need to get out of a trade show, and making adjustments accordingly.
International exhibitions will continue to face many challenges, Qing admits, even once the virus is controlled enough to allow for these events to happen. She projects that the numbers of international participants will be reduced, and that there will also be fewer local travel organizations and industry members in attendance. Moreover, strict hygiene and virus prevention measures are going to dramatically increase overhead costs for exhibition organizers.
With several decades working in the MICE industry, Ng offers some insights into how this sector of travel is likely to recover from COVID-19, and where the recovery will come first. "Different Asian destinations and markets are at various levels of impact. Destinations with strong domestic demand as well as the best safety practices will be among the first to recover," he says. This should give some confidence to MICE organizers, but Ng stresses that "this needs to go hand-in-hand with strong destination promotion campaigns and support. Cautious organizers will look to promising regional destinations in the short-term before venturing further overseas." He predicts that regional travel may start returning in the early part of Q3.
What will business travel look like, going forward? The industry is currently trying to identify how the pandemic could change meetings and the demand for MICE, says Ng. "Will travel budgets fall now that it is proven that activities that had to be done in person previously can be done virtually? Or perhaps businesses will embrace travel more after the glut of restrictions?"
Industry confidence in the recovery of the Chinese market is strong, says Ng, and he believes that in addition to regular attendees – including international and Chinese exhibitors, and a mix of domestic and international buyers – the virtual edition of IT&CM China and CTW China could even see a greater proportion of international buyers, as the digital nature of the show makes it more accessible for those overseas. "Moreover, with international travel restrictions likely to be in place, buyers would jump on the opportunity to meet our exhibitors virtually to get updates from the destinations and brands, as well as plan ahead for future business," he says.
Online-offline hybrid, the new normal for travel exhibitions
With major events shifting to digital in 2020, what is the future for traditional exhibitions? "Many anticipate that some degree of virtual integration is going to be here to stay, and that demand for hybrid meetings will increase. Players across the board should gear up in anticipation of such demands," says Ng.
"We are still learning how to harness the best outcomes of having both physical and virtual participants access the event and look forward to staging a rather different IT&CM China and CTW China when the onsite event returns to Shanghai in March 2021," he continues. "We believe that in the new normal, IT&CM China and CTW China will continue to have a place in the online space," but he stresses: "Face-to-face, physical events can never be fully replaced with a virtual edition. The interaction and experience of coming together in person continues to be an obvious gap that virtual efforts thus far have not been able to truly fulfill."
According to the predictions of experienced exhibition organizers, the post-COVID era will see higher expectations for physical events, and the need for more creativity and specialization when it comes to exhibition planning, to make sure that face-to-face meetings realize their full potential and prove their worth. The experience of organizing and attending online exhibitions this year may show that certain activities can shift to a time-saving and more economical online format. "Technology is taking a big step forward. Every crisis pushes the industry to evolve, and technology will become one of the important competitive elements for exhibitions to differentiate themselves," Qing says.
Dragon Trail has seen the potential for digital solutions as a complement to enhance traditional offline B2B travel marketing for years, launching the China Travel Academy (CTA) training platform in 2015, CTA Live webinars in 2018, and developing TNTM for online trade exhibitions and digital road shows in 2019.
"Online travel exhibitions are not new. We launched TNTM last year, and the situation this year has enabled this online platform to stand out and maximize its power, helping travel exhibitions overcome the restrictions of the virus," says Dragon Trail CEO and Co-founder George Cao. "Our belief is that as the virtual experience of online exhibitions becomes more familiar and accepted, this will change the future model of travel exhibitions. Online-offline integration will become the new normal for exhibitions in the post-virus era. The pandemic has made many people feel that there's no going back – the need to continuously embrace change and adapt is perhaps is the most important understanding we have to gain from this crisis."
For inquiries about how Dragon Trail can help you to launch your own online exhibition or roadshow for the Chinese travel market, please contact us at info@dragontrail.com