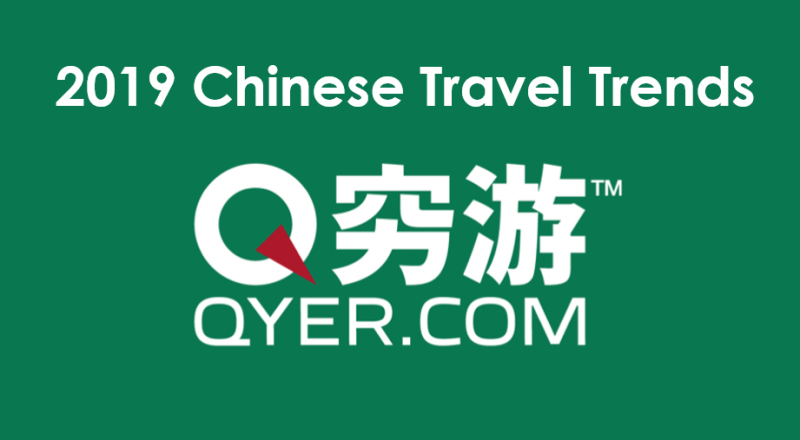 Qyer's infographic-style report, released on 31 January 2020, illustrates 10 major trends in Chinese tourism in 2019, based on data from the travel website. Qyer.com is a resource for independent travelers, and millennials make up the core of its user base. The report covers trends in accommodation, shopping, cultural tourism, and more.
Below is Dragon Trail's English-language translation. Click here to read the original Chinese infographic report.

1. Frequent Getaways
Short trips are becoming increasingly common, with an average length of just three days and two nights. 46.4% of Qyer users travel five or more times per year.
2. Top 10 Overseas Destinations
The hottest overseas destinations for Qyer users in 2019 were:
1. Japan
2. Thailand
3. Italy
4. France
5. USA
6. UK
7. Spain
8. Malaysia
9. Germany
10. Russia
The report points out that just one Schengen visa allows you to visit four of these countries.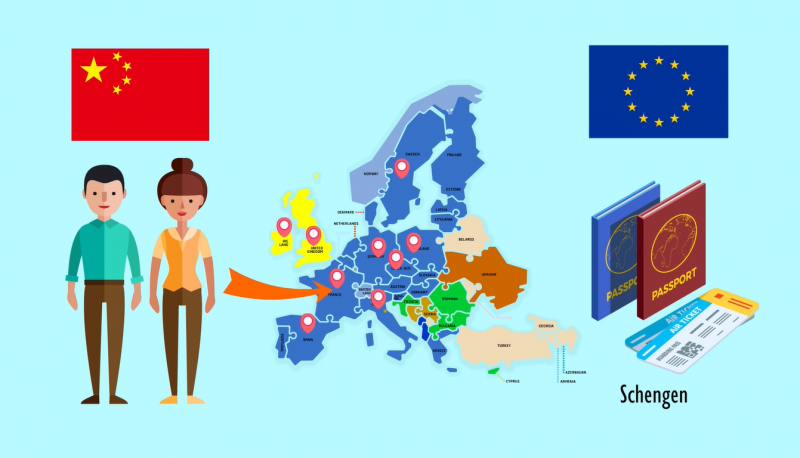 3. Accommodation Trends
"Quality sleep is a travel necessity," says the report. From 2018 to 2019, spending on accommodation increased by 9.9%.
72.5% of users between the ages of 25-35 choose mid- to high-level hotels. The core demographic is young, with a high education level, brand-awareness, interest in experiences, and searching to fulfill emotional needs through travel.
Around 30% of 18-24-year-old users chose to stay in youth hostels. These travelers are happy with simpler accommodations, they have the largest social circles, and fresh tastes are very important to them.
41.3% of Qyer users are interested in home rentals, which is an upward trend. Travelers born in the 1980s and 1990s are the key consumers for home rentals, and they love unique properties.
When booking a hotel, more than 54% of travelers have specific requirements. The top three are: A quiet environment, a high floor, and a non-smoking room.
4. Freedom on the Road: Traveling Independently
When it comes to independent travel, 65% of Qyer users prefer self-driving. Around 56% choose to take the local subway when they travel. 50.6% like walking and hiking. And just under 30% would take a cruise.
5. Seasonal Travel Trends
71.48% of Chinese tourists who use Qyer travel to experience natural, seasonal beauty. The most popular seasonal sights are cherry blossoms and autumn foliage.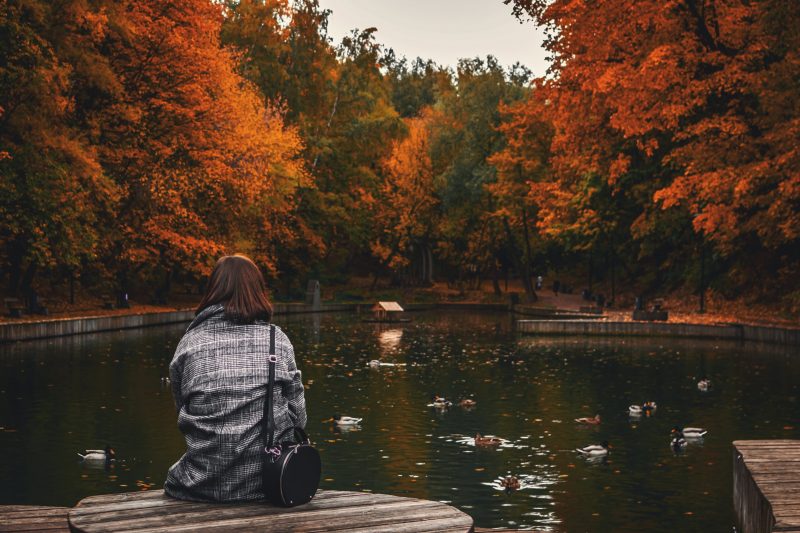 6. Street Foodies
Food is a major travel attraction, but it's street food, rather than Michelin-starred restaurants, that are most popular. These are the top 10 streets/neighborhoods for food tourism:
1. Dontonbori, Osaka
2. Sanlitun, Beijing
3. Huimin Street, Xi'an
4. Train Night Market, Ratchada, Bangkok
5. Kuanzhai Alley, Chengdu
6. Nishiki Market, Kyoto
7. Xintiandi, Shanghai
8. Latin Quarter, Paris
9. Chiangmai Sunday Market
10. Piazza di Spagna, Rome
7. Shopping Around the World
Whether shopping or just browsing, these are the top 10 shopping streets and neighborhoods for Qyer users.
1. Ebisu Bridge, Osaka
2. Champs-Élysées, Paris
3. Shinjuku, Tokyo
4. Taikooli, Chengdu
5. Passeig de Gracia, Barcelona
6. Galleria Emanuele II, Milan
7. Oxford Street, London
8. Guomao, Beijing
9. Myeong-dong, Seoul
10. The Mall, Florence
8. Fitness and Adventure
Qyer users love exercise as well as travel – approximately 44% have a regular exercise routine. These are the hottest sport and adventure activities to do while traveling:
– Skiing +43.9%
– Diving +40.8%
– Cycling +33.7%
– Walking/Hiking +28%
– Paragliding +27.2%
– Surfing +23.4%
– Skydiving +17.85%
– Marathon +11.5%
– Hot air ballooning +10.9%
9. Film and Travel
Visiting filming locations for movies and TV shows is even more popular than ever. The top foreign destinations for visiting filming locations in 2019 were:
– Northern Ireland – Game of Thrones
– Obanazawa, Japan – Spirited Away
– New York City – Joker
– Lacock, UK – Downton Abbey
10. Museum Madness
Museums continue their upward trend among Chinese tourists. In 2019, museum-related content on the Qyer website increased by 150%. The top 5 museums for Qyer users are:
1. The Louvre, Paris
2. Forbidden City Museum, Beijing
3. British Museum, London
4. Shaanxi History Museum, Xi'an
5. Metropolitan Museum, New York City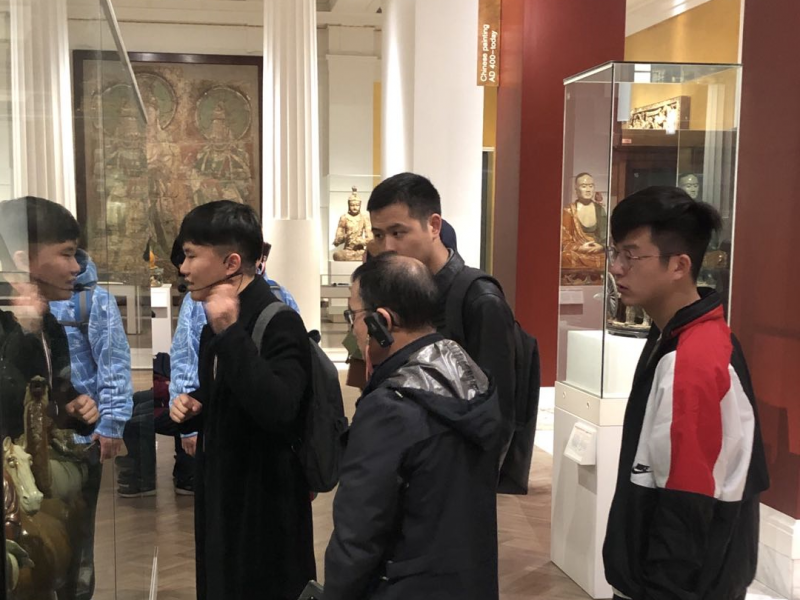 Chinese tourists at the British Museum