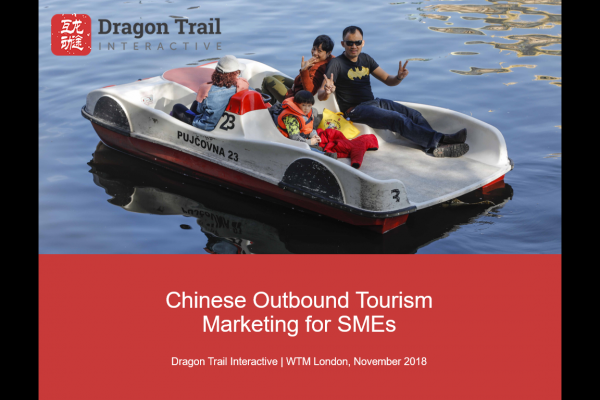 On the third day of WTM London, Dragon Trail will join PATA's 'Asia and China: Emerging Trends and New Approaches to Marketing' event from 10:30am-12:30pm. In Dragon Trail's session, 'Chinese Outbound Tourism Marketing for SMEs', Roy Graff and Sienna Parulis-Cook will introduce the basics of Chinese digital marketing for SMEs (regional and city tourism boards, attractions, national tour operators, transport companies etc.), including tips on getting started and the essentials of reputation management, as well as how national and regional tourism boards can support SMEs to connect to Chinese travelers and the Chinese travel trade. The event will be followed by a networking lunch.
Please RSVP by 1 November to ensure your place: www.pata.org/WTM2018
This is the last of three Dragon Trail Interactive speaking events at WTM London. Find out more about the other events and arrange a meeting with the Dragon Trail team here.