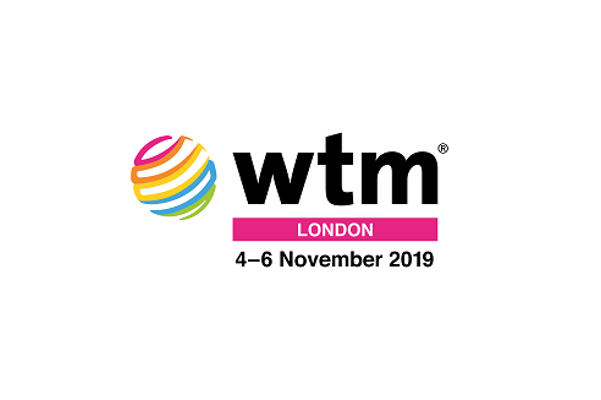 Event details
Date: Wednesday, 6 November
Time: 10:30-11:30am
WTM London, Asia Inspiration Zone - AS1070
Type of Event: Speaking
Speaker: Roy Graff and Sienna Parulis-Cook
As partners of the Pacific Asia Travel Association (PATA), Dragon Trail will deliver a keynote speech and lead a panel on Chinese outbound tourism at the PATA Annual World Travel Market Session 2019 on Wednesday, 6 November at 10:30am.
The session includes a keynote from our Managing Director – EMEA, Roy Graff, who will share insights on the latest news and trends in the rapidly developing Chinese outbound tourism market and digital landscape, and what these mean for tourism brands and businesses who want to tap into the world's leading source of outbound travelers.
Following Roy's introduction, a panel session brings together global tourism stakeholders from around the world to share their own observations, experiences, and advice for attracting and working with the Chinese market.
Panelists (See more information below):
Mateo Asensio Ontoria, Head of Promotional Actions, Turisme de Barcelona
Roy Graff, Managing Director – EMEA, Dragon Trail Interactive
Renee Hartmann, Co-founder, China Luxury Advisors
Jon Jiang, CEO, Lulutrip
Moderator: Sienna Parulis-Cook, Communications Manager, Dragon Trail Interactive
Dragon Trail's event is followed by a second PATA panel on destination management at 11:30am, and a networking lunch from 12:30pm. Please click here to register for the session.

Speaker Information:
Head of Promotional Actions for Turisme de Barcelona, Mateo Asensio is a professional with 20 years of experience in tourism, including extensive work in the organization and promotion of conventions and incentives. He has worked in Spanish Tourism representative offices in NYC, Singapore, and Sao Paulo, and is currently responsible for the promotion of Barcelona, including tourism fairs, presentations, and workshops. Additionally, he has been a member of the Spain Convention Bureau, and serves on the Committee Board for SITE INTERNATIONAL (Society for Incentive Travel Excellence). Mateo is responsible for the LGTBI segment for Barcelona Tourism and is proactive member of IGLTA International Gay and Lesbian Travel Association.
Managing Director of Dragon Trail Interactive for the EMEA region, Roy Graff brings over 20 years of experience working in and with China in the tourism, hospitality, luxury retail and digital marketing sectors, where he held a series of executive roles in business development, marketing, distribution, sales and e-commerce. Prior to joining Dragon Trail, Roy has provided strategic advice and market entry support, as MD of ChinaContact, which he founded in 2005, to some of the most trusted travel organizations, including Skyscanner, VisitBritain, PromPeru, Eurostar, Tourism Ireland, and Peninsula Hotels and Resorts, among many others. In the early 2000s, he spearheaded Gullivers Travel Associates' development of the independent travel business in China in the early days of Chinese outbound tourism. Roy has a bachelor's degree in Chinese and Economics from the School of Oriental and African Studies (SOAS), University of London and is a fluent Mandarin speaker.
Renee Hartmann is the co-founder of China Luxury Advisors and has been focused on the China market since 2000, with a specialty in understanding and selling to the Chinese consumer. She has worked as a brand owner, retail operator, consumer researcher, public relations specialist, and market entry strategist in China. Renee also co-founded and later sold Shanghai-based China consumer insights agency, Enovate, which advises multinational clients such as New Balance, Kraft, Unilever, and Coca-Cola in targeting China's emerging consumers. Renee holds a BBA from Emory University's Goizueta School of Business, and an MBA from Duke University's Fuqua School of Business. She also sits on Duke University's Fuqua School of Business East Asia Advisor Board. She was named one of CNN's "Top 20 People to Watch in Shanghai" in 2010. Renee has operated and lived in China for more than 12 years and speaks Mandarin.
Jonathan Jiang, Co-founder and CEO of Lulutrip and World++, firmly believes that technology can fundamentally improve the way people travel. In 2007, he co-founded lulutrip.com, one of the first OTAs to bring local tours and activities to global Chinese travellers. In 2018, he launched World++, a B2B GDS that connects worldwide tours and activities to travel agencies and advisors. Jonathan was born in Shanghai and immigrated to the US when he was 13. He earned his Master's in Information Systems at NYU, and Bachelor's in Computer Engineering Summa Cum Laude from Cooper Union. Prior to Lulutrip, he held technical and management roles at Cisco Systems, EMC and VMware.
Sienna Parulis-Cook is Dragon Trail's Associate Director of Communications. She writes articles and reports on the Chinese digital landscape and travel trends, and manages the company's Western social media accounts and media relations. She is co-author of the book, China, the Future of Travel. She also leads Mandarin-language tours for groups of independent and semi-independent Chinese travelers in the UK. Sienna has a master's degree in Chinese Studies from London's School of Oriental and African Studies, as well as a bachelor's degree in International Relations with a focus on China from Brown University.