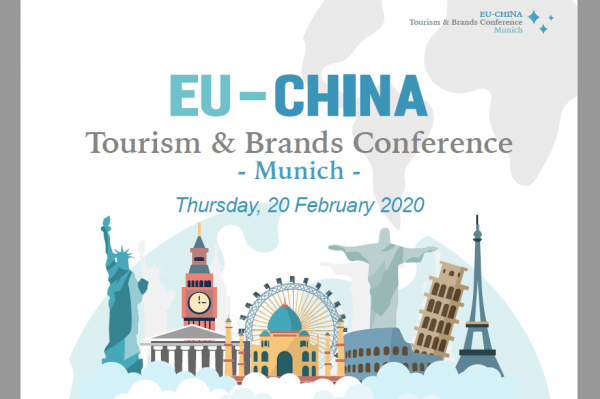 Event details
Date: Postponed until later in 2020
Munich
Type of Event: Speaking
Speaker: Sienna Parulis-Cook
Organized by leading Chinese travel agency and media outlet, Kaytrip, this one-day conference brings together the Chinese travel trade, brands, retailers, destinations and more, in Munich.
The tourism-focused half of 2020's conference features a briefing on Chinese tourism trends in Europe, presented by Dragon Trail's Associate Director of Communications, Sienna Parulis-Cook — as well as a presentation on Douyin/TikTok for Chinese tourism marketing. Panel discussions on shopping and tourism will include the Vice President of Utour, a representative from Air China, Chinese marketing expert Prof. Jonas Polfuß, and speakers from luxury retailers and tax free services, among others.
Space at the conference is limited to 200 participants, but attendance is free.
Sponsorship packages from €1,200-5,000 are available for brands to take advantage of this unique opportunity to connect directly with Chinese tour guides and travel agents. The packages include booths and branding at the venue, a brand presentation as part of the conference, social media promotion, and more. Past sponsors include Bicester Village Shopping Collection, Bvlgari, Omega, Gübelin, and Mont Blanc.
For attendance and sponsorship reservations and enquiries, please contact event organizer Maren Krause at maren.krause@kaiyuan.de.