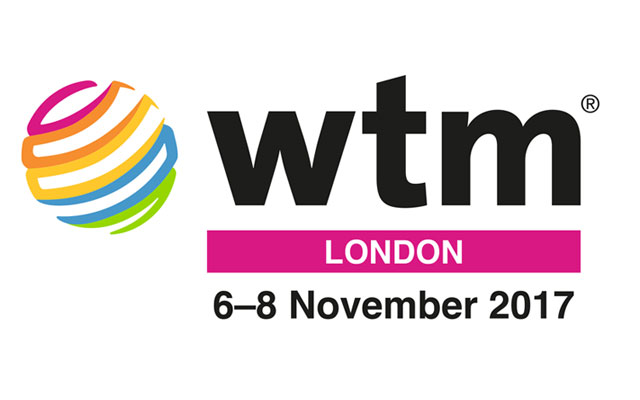 Event details
Date: Nov 6-8, 2017
Time: 11:30-12:30, Wednesday, 8 November; 17:15-18:00, Monday, 6 November
London, UK
At November 2017's World Travel Market (WTM) London, learn more about the rapid shift in Chinese travel from large tour groups to fully independent (FIT) travelers, and how travel suppliers can effectively reach this new market, from two leading experts in Chinese tourism: Dragon Trail Managing Director – EMEA, Roy Graff; and Prof. Dr. Wolfgang Georg Arlt, the Director of COTRI China Outbound Tourism Research Institute. The panel discussion, 'Rise of the Independent Chinese Traveller' covers recent developments and future trends of China's outbound tourism, with advice on how to effectively engage with Chinese independent travelers and how to overcome obstacles that make it a difficult market to reach.
The Chinese outbound tourism market has been traditionally dominated by large package-tour groups, but change is on its way. In recent years the Chinese independent travel market has been growing rapidly and is set to continue to grow further. Compared to package-tour groups, these travelers' customer journey, spending behavior, demands and expectations are all very different.
With high growth potential and large numbers, as well as comparatively higher spending compared to package-tour group travelers, Chinese FITs represent a huge business opportunity. Diversification of the customer base, along with increased maturity of wants and needs, represent exciting new opportunities to service providers in the tourism industry that previously may not have engaged successfully with the Chinese market. However, most destinations, suppliers and intermediaries have so far struggled to capitalize effectively, due to a variety of barriers, including cultural, regulatory and geographical.
Prof. Dr. Wolfgang Georg Arlt, the Director of COTRI, will speak about the developments in the Chinese tourism market over the last five years, and what we can expect for 2018 and beyond. Roy Graff, Managing Director – EMEA at tourism-focused digital marketing agency Dragon Trail Interactive, will then offer insights on how to effectively find, inspire and engage with your Chinese audience through digital marketing and creative communications. The presentations will be followed by a Q&A panel, moderated by the European Coordinator of PATA (Pacific Asia Travel Association), Daniela Wagner, and a networking lunch.
Graff will also speak at a Monday evening panel on Responsible Tourism in China, sharing insights on how Chinese tourists view sustainability and the move to more niche and remote outbound destinations as a way to battle tourism overcrowding.
Held at the World Travel Market at ExCEL London, the events are free to attend, though registration is requested at london.wtm.com Please note, to attend the Monday event, you will need to ensure you are registered for all three days of WTM London.
Rise of the Chinese Independent Traveller
Where: South Gallery Room 7 & 8, WTM London
When: 11:30-12:30, Wednesday, 8 November
Responsible Tourism in China
Where: WTM Responsible Tourism Theatre
When: 17:15-18:00, Monday, 6 November