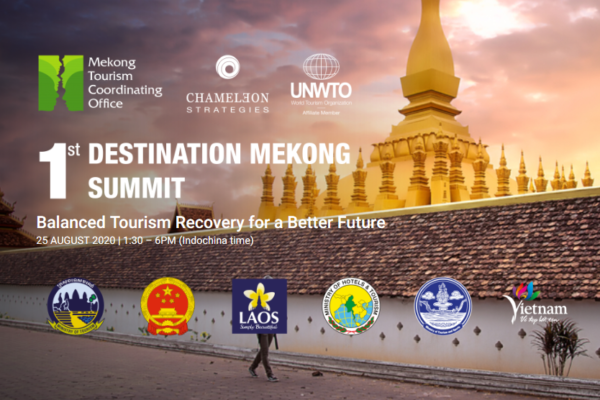 Event details
Date: Tuesday, 25 August, 2020
Time: 1:30-6pm (Indochina time)
Online
Type of Event: Summit
Speaker: George Cao
Dragon Trail's CEO and Co-founder George Cao joins a panel discussion at the Destination Mekong Summit on 25 August, 2020, to offer insights on how the Mekong Region can win back Chinese tourists post COVID-19, how to build relationships with the trade now, and changing consumer sentiments in this key source market.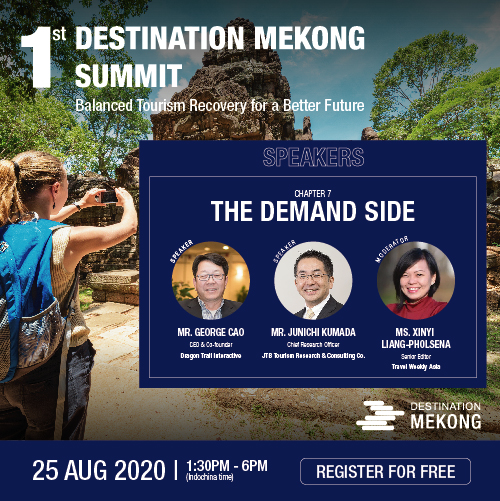 The session is part of the Mekong Tourism Coordinating Office's half-day Virtual Destination Mekong Summit, organized by public-private partnership Destination Mekong, with sponsorship of UNWTO Affiliate Member Chameleon Strategies, under the theme of "Balanced Tourism Recovery for a Better Future".  In order to assist businesses during these challenging times, the registration fee has been waived as a gesture of goodwill.
The summit is comprised of 15 sessions addressing questions of digital engagement, the latest global travel industry research, crisis management, responsible and sustainable tourism, and more. A lineup of 40 speakers includes academics, travel writers and media, representatives from international organizations such as UNWTO, IATA, and PATA, research and data firms, leading hospitality brands, and government officials from the Mekong Region.
The event is open to travel professionals from both public and private sectors from all over the world. The complete program, and free registration is available at: https://www.destinationmekong.com/dms2020/. Submit your questions to the individual sessions beforehand at info@destinationmekong.com.