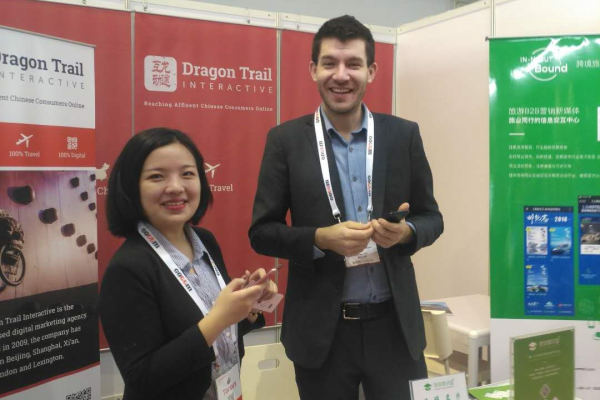 Event details
Date: 15-17 April, 2019
National Agricultural Exhibition Center, Beijing
Type of Event: Exhibition and Speaking
Speaker: George Cao
Dragon Trail will exhibit and speak at COTTM (China Outbound Travel & Tourism Market) in Beijing from 15-17 April, 2019.
Meet us at Stand 115, New Hall, National Agricultural Exhibition Center. We are happy to discuss China market entry strategy, digital marketing, and B2C and B2B services that we can provide to help you promote your travel brand in the Chinese outbound tourism market. Please email communications@dragontrail.com to set up a meeting time in advance.
Our CEO and co-founder, George Cao, will be speaking (in Chinese) at the COTTM Conference from 16:10-16:30 on Tuesday, 16 April, on the digitization of destination B2B marketing. The full conference program is available here.