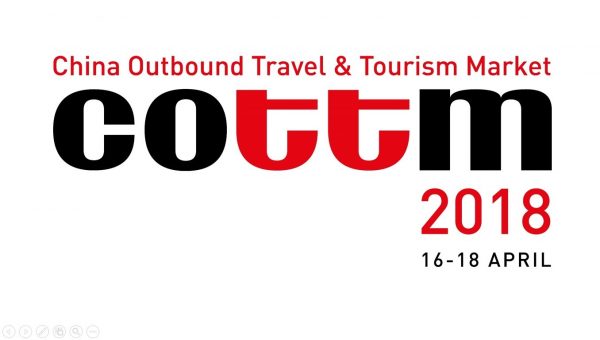 Event details
Date: 16-18 April, 2018
National Agricultural Exhibition Center, Beijing
Type of Event: Exhibition
Speaker: George Cao, Michaela Mentasti
Dragon Trail Interactive will exhibit and speak at the China Outbound Travel & Tourism Market (COTTM) in Beijing from 16-18 April, 2018.
Now in its 14th year, COTTM is one of China's leading B2B outbound travel exhibitions, and an important platform for emerging destinations. If you are attending, please stop by Dragon Trail Interactive's booth (n. 632) to learn more about our newest digital marketing solutions and discuss ways to optimize your China marketing strategy. You can schedule a meeting with us by emailing communications@dragontrail.com.
Dragon Trail's Marketing Director, Michaela Mentasti will present on 'Increasing Visibility with Chinese Tourists' as part of Partnership in European Tourism conference held at COTTM on Monday, 16 April, focusing on the family travel segment.
Our co-founder and CEO, George Cao, will be speaking on the 'Great Era of Tourism' at 11:10am on Wednesday, 18 April. Please note, the presentation will be in Mandarin.